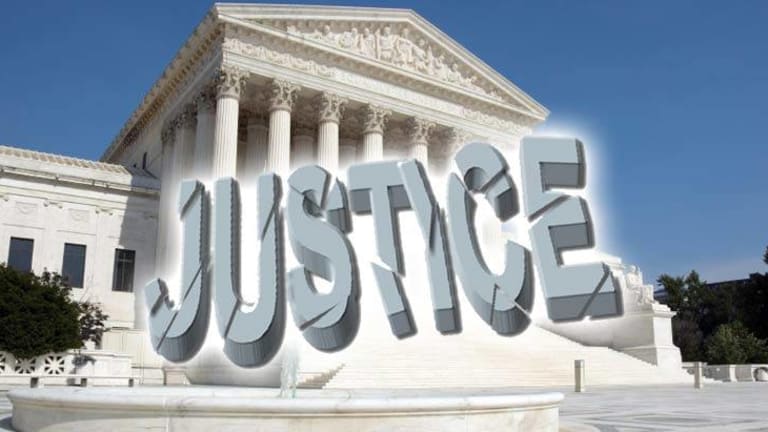 Supreme Court Allows for Unscrupulous Cops to be Sued for Deliberately Concealing Evidence
Supreme Court ruled that cops could not escape accountability for deliberately concealing evidence.
Los Angeles, California - This week, it was reported that the U.S. Supreme Court will allow a lawsuit against the LAPD for covering up evidence that would have prevented a man from sitting in jail for 27 months prior to his trial. Lawyers for the LAPD recently filed an appeal, arguing that since the man had not stood trial yet, that it was OK for them to conceal the evidence during his detainment. However, the Supreme court has now struck down the appeal, allowing the lawsuit to continue.
The lawsuit was initially filed by Michael Walker, a man who is now dead after his health mysteriously deteriorated during his time in prison, and shortly after his release. His lawyer said that he suffered from alcoholism, which may have played a role in his poor health.
His lawsuit will move forward though, and should he win, his mother will inherit the reward. This case also brings to light the fact that police officers many times withhold evidence until a suspect's trial, leaving them to needlessly sit in jail for many months, and in some cases even years. This is in blatant violation of a detainee's right to a fair and speedy trial.
In the case of Walker, he was mistakenly arrested because someone thought that he looked like a man who had recently robbed a store. However, there was no evidence to convict him. Even after he was arrested, the string of robberies that he was blamed for continued to take place, but the police actually said that the robberies ceased, and used that as an excuse to keep him behind bars for even longer.
This is where the concealed evidence comes into play. The detectives who testified that the crime spree had ceased, Steven Moody and Robert Pulido, later testified that they did in fact know about the following robberies. This testimony was only made after the judge ordered that the detectives disclose the information.
As soon as these facts came to light, prosecutors dropped the charges, and Walker was released after spending 27 months in jail as an innocent man. Soon after, he sued the LAPD, along with Steven Moody and Robert Pulido, but then lost the battle for his health and his life.
John Vibes is an author, researcher and investigative journalist who takes a special interest in the counter culture and the drug war. In addition to his writing and activist work he organizes a number of large events including the Free Your Mind Conference, which features top caliber speakers and whistle-blowers from all over the world. You can contact him and stay connected to his work at his Facebook page. You can find his 65 chapter Book entitled "Alchemy of the Timeless Renaissance" at bookpatch.com.