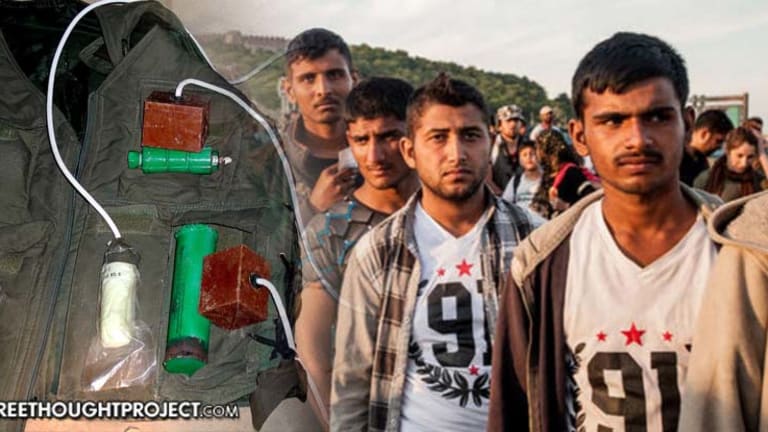 Take that Islamaphobes -- Syrian Refugees, Not Cops, Capture Terrorist Before Bomb Attack
A 22-year-old suspected of plotting a bomb attack, who was the subject of a two-day manhunt was overpowered and tied up by three Syrian refugees.
Chemnitz, Germany -- (RT) A 22-year-old suspected of plotting a bomb attack, who was the subject of a two-day manhunt in Chemnitz, an eastern German town, was overpowered and tied up by three fellow countrymen, who turned him in to the police after discovering his identity.
The bomb plot suspect identified as Jaber Albakr had been at large since Saturday, when German police officers tried to capture him in the eastern town of Chemnitz. Some reports say the 22-year-old managed to escape his apartment right under the noses of the police raiding it.
On Sunday, Albakr made it to the central railway station in Leipzig and asked a Syrian man there if he could stay with him for some time, according to Spiegel, which does not disclose its sources. The man, whose identity has been withheld for security reasons, invited the suspect to his home, but called the police once he saw news reports on their operation in Chemnitz, the newspaper reported.
When officers arrived, they found Albakr tied up, having been overpowered by the Syrian man. It is still unclear what happened in the flat beforehand.
"We're spent but overjoyed: the terror suspect Albakr was arrested overnight in Leipzig," Saxony police said on Twitter on Monday.
Saxony's criminal police chief, Joerg Michaelis, said later on Monday that Albakr was recognized by three other Syrians whom he had asked for an overnight stay. Michaelis confirmed earlier media reports, saying that the Syrians had tied Albakr up and held him in their apartment in the city of Leipzig.
One of them brought a photo of Albakr to a local police station, leading to the suspect's arrest, according to Reuters. "The suspect was handed over to us bound," the police chief said.
Initially, police said on their official Facebook page that one or more Syrians helped detain the suspect, but gave no details"because we do not want to provoke any dangers for those persons who gave us the tip."
On Sunday, police said the dragnet to find Albakr in Chemnitz had ended in "total failure" due to poor coordination between various units and Special Forces teams, Focus magazine reported.
Albakr is suspected of plotting a terror attack in Germany with exactly the same kind of homemade explosive, TATP, which was used in the Paris and Brussels bombings, forensics experts say.