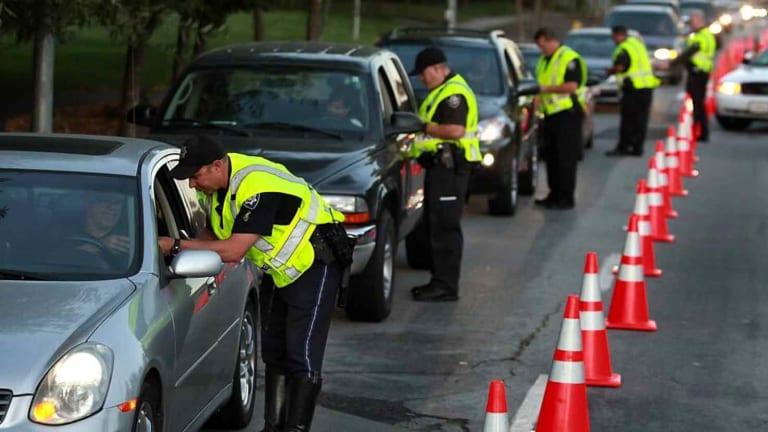 Quota Scheme Essentially Forced Cops to Ticket 6% of Entire Population Every Week
Nearly two thousand cops were required to write 12 tickets each week, which subjected over 6 percent of the population to extortion on a weekly basis.
Honolulu, HI — In the city of Honolulu, there are 1,820 sworn police officers on duty whose jobs consist of patrolling the streets and ticketing people for traffic infractions. Nearly two thousand cops writing tickets every week adds up and a leaked memo of the department's quota scheme shows just how bad it is.
An internal memo sent to officers in the Honolulu police department required cops to fulfill ticket quotas every week. The quota set a minimum number of tickets which includes writing at least five moving citations, five parking citations, and two DUI stops.
At 1,820 officers, that is a lot of tickets: 21,840 tickets to be exact. The entire population of Honolulu is only 348,000 people, meaning that 6 percent of the entire population is required to be targeted every week for extortion by police.
Obviously these numbers are rough as many of the 348,000 residents do not drive and some of the officers do not work traffic but it shows just how many tickets are required and how much revenue is extracted from such a small population.
In a rare move, however, after the memo was leaked, the union for officers, State of Hawaii Organization of Police Officers or SHOPO, spoke out, stating that such quota systems are not allowed.
"When the union found out it was being implemented, we immediately sent a letter to the chief and she responded saying basically it was not supposed to be starting," said SHOPO Chief Malcolm Lutu.
This letter prompted Chief Susan Ballard to apologize to officers for implementing such strict and unethical extortion practices.
"First off, I want to apologize to the officers and I want to apologize to SHOPO as well," said Ballard in an internal video to officers. "That information was sent out without my approval or any authorization from me to do that."
According to KHON, who first reported on the memo, it also said, "Sergeants and lieutenants will have to submit a (report), to the Chief, explaining what they are doing to train and assist low performing officers."
The union is only stepping forward, however, not because the quota system is unethical, but because it was not part of their current contract. They will now discuss the future contract which could implement such quota schemes.
"Where the union would step in is if there's discipline meted out, if an officer doesn't meet some type of standard that is required or being asked of by our commanders," said Lutu.
"We're still negotiating different options as far as rotating, work performance and those types of things. No agreement has been decided on," said Ballard.
Though quotas are illegal in many states, they are just fine in Hawaii and the department has no problem implementing them. In fact, to comply with the National Highway Traffic Safety Administration (NHTSA) grant requirements earlier this month, Honolulu cops were forced to pull over at least four drivers every hour.
The requirements for officers were sent out in a department email, detailing how it will be carried out and noting that officers would face discipline if the conditions were not met.
"For each hour of grant overtime worked, it is projected that each officer will generate FOUR (4) speed-related contacts," the email said. "Each stop shall be counted as one contact."
Mandating that officers issue citations and make arrests is nothing close to "protecting and serving." In fact, it's quite the opposite.
Requiring a minimum number of citations forces conflict and potentially hostile interactions in situations where their would otherwise be no conflict.
It truly forces police officers to create criminals out of innocent people in order to generate revenue. Until this changes, the predatory nature of police departments will continue to get worse and the divide between the police and the policed will continue to grow.