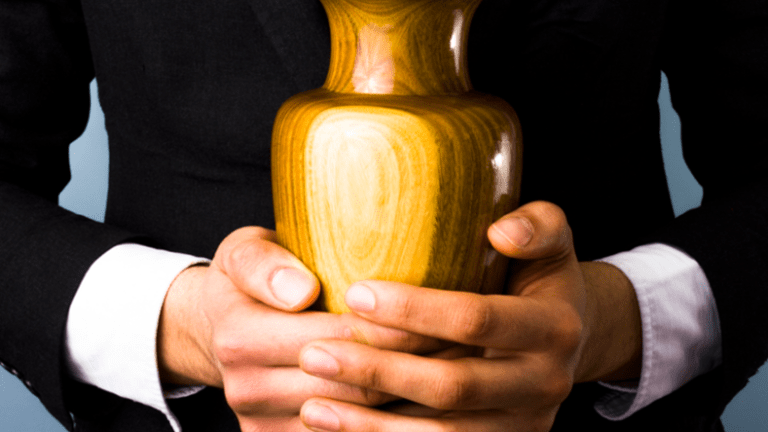 TSA Agents Unscrewed Urn Dumped Ashes of Man's Deceased Mother In His Luggage During Search
Last week, Shannon Thomas of Cleveland, Ohio filed a $750,000 lawsuit against "The United States of America, Transportation Security Administration, Attorney General of the United States, Department of Justice," as well as 10 individual TSA agents who allegedly had a hand in spilling his deceased mother's ashes during an airport security check.
Thomas filed a complaint after the incident, and waited for two whole years with no response. According to the Lawsuit, he checked in at Cleveland Hopkins International Airport on Oct. 5, 2012, and was intending to board a flight headed for San Juan, Puerto Rico, with a stop in Washington, D.C.
He was on his way to San Juan so he could spread his mother's ashes, one of the final requests that she had made before her death.
When Thomas arrived in San Juan and recovered his luggage, he found the urn open and the ashes spilled all over the contents of his bag. A TSA notice was place on top of the mess in his luggage, informing him that the contents of his bags were checked by agents.
Thomas said in the lawsuit that when he was out of view, TSA agents "negligently, carelessly, and recklessly handled the urn in such a way that caused or contributed to its opening," and "negligently, carelessly, and recklessly replaced the lid of the urn, placed a bag inspection notice in Plaintiff's suitcase, and sent the bag on its way."
Read the full lawsuit HERE.
According to the TSA's own guidelines, agents are not permitted to open urns, but are instead required to use an X-Ray scanner too determine if there is a weapon or bomb hidden inside. This same situation has actually occurred on multiple occasions, and sadly seems fairly common. In 2012, it was reported that a man John Gross was traveling through Florida when TSA agents spilled the ashes of his grandfather. In that case, the agent reportedly laughed as the man knelt down to clean up the ashes and bone fragments that they had spilled on the ground.
The TSA has been back in the news a good bit in recent months. Recently, they announced that they would be putting more fees on travelers to pay for the mandatory security screening processes, which they also announced will become even more extensive.
In other TSA news, it was recently reported that the TSA will be deploying teams of military police into train stations, subways and even music festivals.
John Vibes is an author, researcher and investigative journalist who takes a special interest in the counter culture and the drug war. In addition to his writing and activist work he is also the owner of a successful music promotion company. In 2013, he became one of the organizers of the Free Your Mind Conference, which features top caliber speakers and whistle-blowers from all over the world. You can contact him and stay connected to his work at his Facebook page. You can find his 65 chapter Book entitled "Alchemy of the Timeless Renaissance" at bookpatch.com.