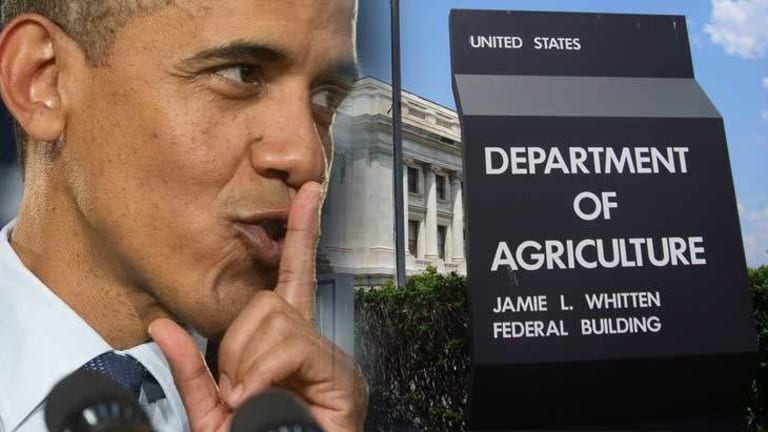 Dept of Agriculture Sued for Illegally Withholding Public Documents on GMO Crops for Over a Decade
The U.S. Department of Agriculture has been accused of illegally withholding public documents on a variety of genetically modified crops.
Washington, D.C. - On Tuesday, a food safety advocacy group filed suit against a division of the U.S. Department of Agriculture, accusing the agency of illegally withholding public documents on a variety of genetically modified crops.
The suit against the USDA's Animal and Plant Health Inspection Service (APHIS), by the Center for Food Safety (CFS), accuses the regulatory agency of violating the Freedom of Information Act (FOIA) regularly.
The Freedom of Information Act is a federal law that provides for the release of federal agency records when requested, with certain limited exemptions and provisions, and imposes strict deadlines on government agencies to respond. The goal of the law is to provide for more accountability and transparency in governmental operations.
APHIS is accused of unlawfully failing to respond to numerous requests for public records, regarding concerns surrounding genetically modified crops, over the past 13 years.
A report by Derrik Broze of The Anti-Media stated:
The CFS argues that APHIS has failed in several ways, including not responding to a FOIA request related to GE sorghum. The CFS says crops like GE sorghum were engineered by inserting genes that are not on APHIS's "plant pest" list. This means the USDA does not have the authority to regulate the crops. CFS says this is allowing GE crops to spread without proper studies or public knowledge.

The CFS also says APHIS's silence has made it more difficult to mitigate harm caused by GE crops that escape from field trials, known as "unauthorized releases." Crops that escape could possibly contaminate traditional or organic crops. The group also charges that APHIS ignored requests for information related to field trials of Monsanto's "Roundup Ready" creeping bentgrass.
The agency is specifically accused of not responding to a FIOA request about experimental GMO wheat, which was found mysteriously growing in an Oregon field in 2013. Due to this incident, the U.S. wheat export market sustained a large drop in sales as foreigners refused to buy U.S. wheat for fear of contamination from the unapproved GMO wheat.
Additionally, information requests for data regarding GMO wheat, rice, alfalfa, sugar beets, corn and number of other GMOs went unanswered, according to the lawsuit.
According to a report by Reuters:
Delays in providing information have run years for some requests, and violated federal law covering the release of public information, according to the lawsuit.

For years, advocacy groups, lawmakers and others critics have harshly criticized U.S. regulation of GMOs as too lax. APHIS has been cited in government auditing for oversight lapses. Some GMO contamination events have led to food recalls and disrupted trade.

In July, the White House directed APHIS and the two other U.S. agencies that oversee biotech crop products, the Environmental Protection Agency and the Food and Drug Administration, to improve and modernize their regulatory framework to boost public confidence.
The federal lawsuit against APHIS asks the court to declare the agency's refusal to abide by FOIA to be in violation of the law and to order them to produce the disputed records by a specific date to be set by the court. The suit also requests that the court be granted supervisory power over the agency to ensure compliance.
Jay Syrmopoulos is an investigative journalist, free thinker, researcher, and ardent opponent of authoritarianism. He is currently a graduate student at University of Denver pursuing a masters in Global Affairs. Jay's work has been published on BenSwann's Truth in Media, Truth-Out, AlterNet, InfoWars, MintPressNews and many other sites. You can follow him on Twitter @sirmetropolis, on Facebook at Sir Metropolis and now on tsu.