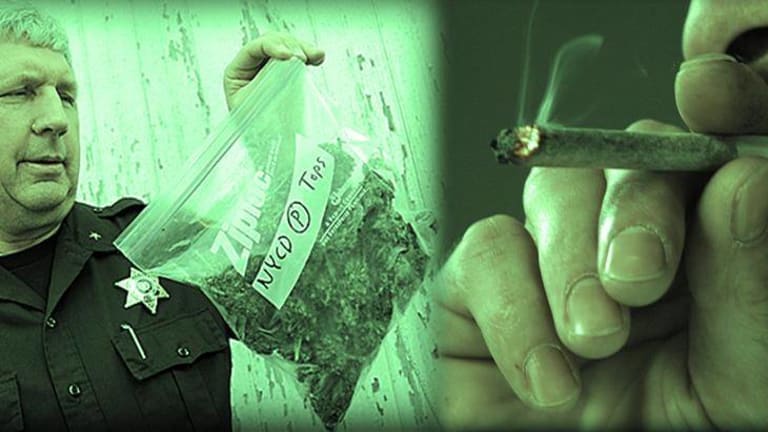 Caught on Film: LAPD Cops Confess to Captain Smoking Weed in His Office, Bonuses for Tickets
New video shows members of the LAPD claiming Captain smoked weed in his office with no repercussions, further alleging Captains receive bonuses based on citations issued.
Los Angeles, CA - In a video released last week by police accountability activist Tom Zebra, two unidentified members of the LAPD offer a startling confession to Zebra.
"...he[the Captain] was smoking pot in the office when we walked in....but you know, he's exempt...If I did that...we'd be done."
" width="790" height="444" frameborder="0" allowfullscreen="allowfullscreen">
The men go on to talk vaguely about the politics of the police department, seemingly very eager to air their grievances. They also allege the captains may get bonuses based on the amount of citations given by the department.
"I even think the Captains get a bonus every year based on the tickets...(inaudible)...citations."
When The Free Thought Project asked Tom Zebra why he thinks the officers divulged such sensitive information, he said,
"Why did he bring up the captain? He was talking about how strict the LAPD is with its employees and how they are all scared to get in trouble or involved with anything political. I believe he brought up the captain to clarify that it is only the officers who are worried about getting in trouble. I think it was a compare and contrast type of thing possibly. In other words, we the police are scared to get in trouble but the captains get away with anything they want - for example the pot smoking in the office with his feet on the desk and the door open. Both of the guys were adamant about the fact they personally could never get away with such flagrant behavior."
The longer version of this video follows Zebra, along with friend and award-winning street photographer Shawn Nee, as they spent the day filming police interactions on skid row. None of the other police employees encountered were as forthcoming as the two Central Division officers.