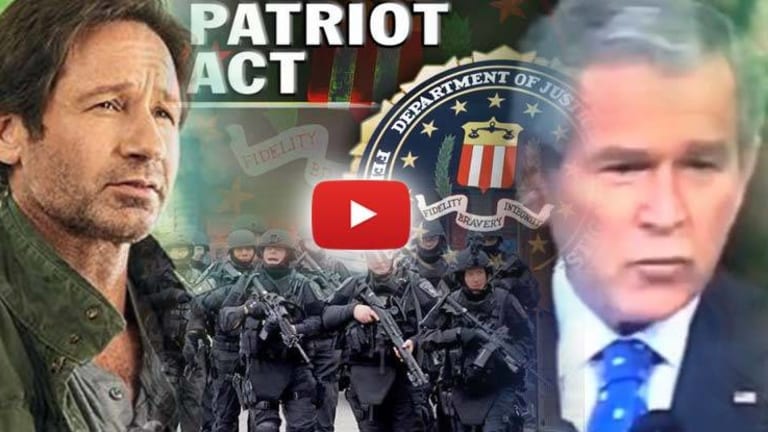 X-Files 2016 Exposes the Non-Fictional Police State in a Jaw Dropping 3 Minute Clip
Launching its new series last month, the X-Files was an immediate hit with the premier drawing more than 20 million viewers, plus another 1.1 million streaming on Hulu and FoxNow.
But how many of those 21 million viewers actually grasped what was talked about in the episode that premiered on Jan 24th?
In an eye-opening 3 minutes, that was broadcasted to millions, the X-Files exposed the chilling reality that is the police state control grid and the surveillance state.
The X-Files writers, while mixing in alien and weather control theories, are unafraid to bring up the very real notion of perpetual war, the surveillance state, the PATRIOT Act, the NDAA, and the horrid police state created by these measures.
During the segment, the speaker even explains how the police have been militarized as a means to control.
"A government that taps your phone, collects your data, and monitors your whereabouts...with impunity. A government can use that data against you when it strikes, and a final takeover begins."
Whether or not that takeover has begun or when it will begin, is arguable. However, the government tapping your phone, collecting your data, and monitoring your every move -- is here and now -- and it is most assuredly being used against you.