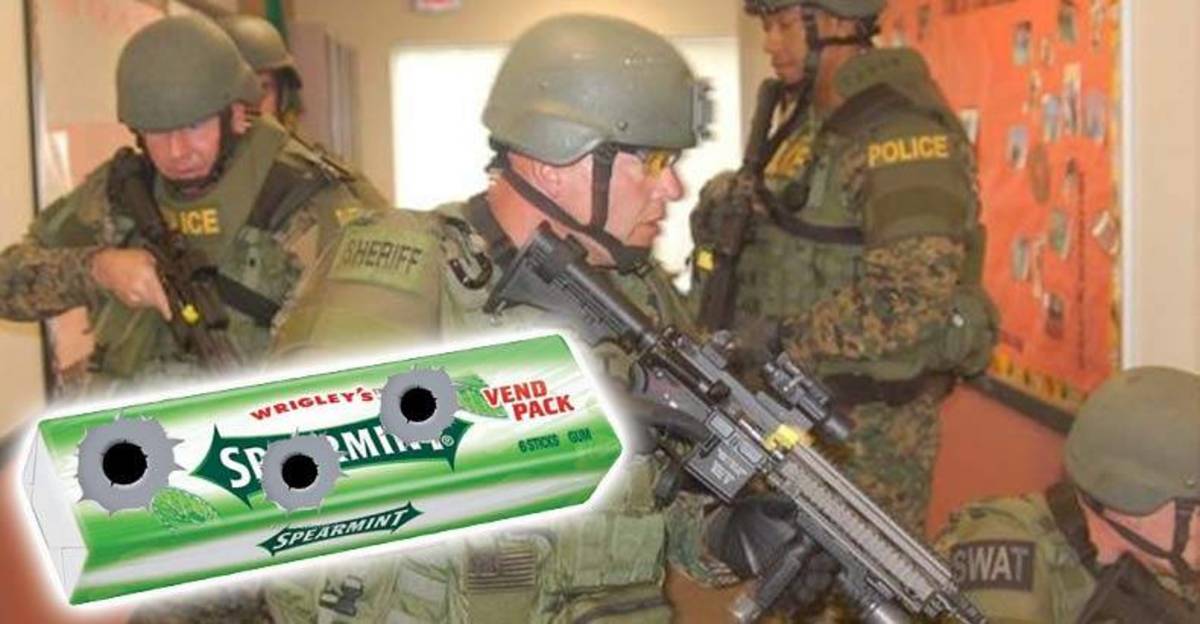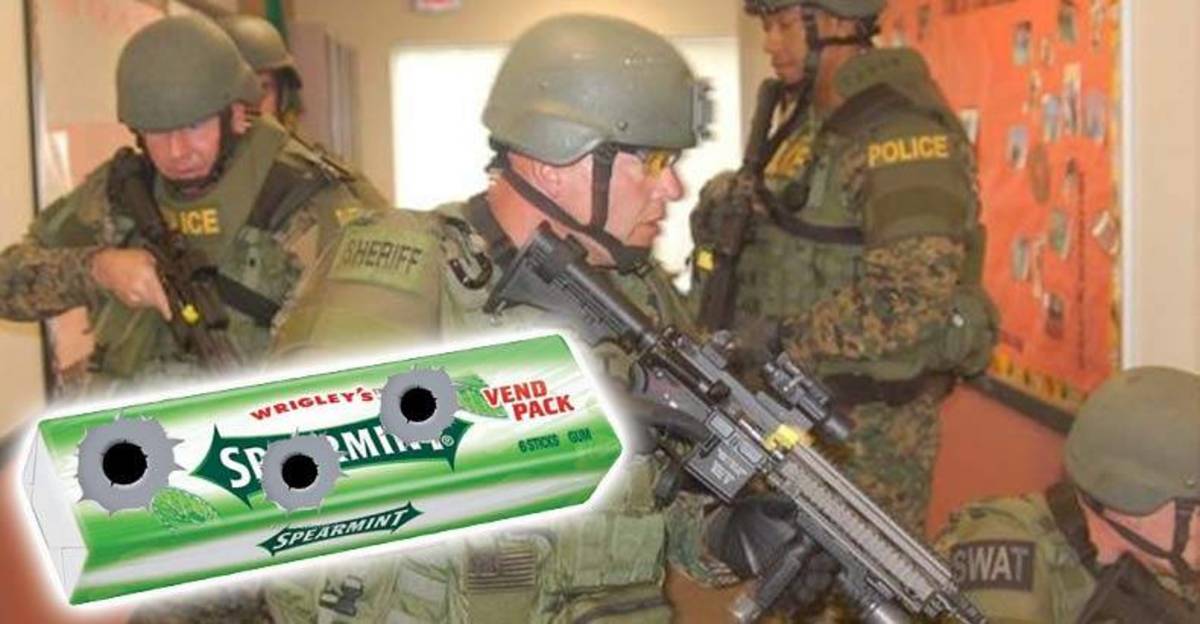 Hays County, TX – Police were called to Lehman High School this week, and students were forced to stay in their classrooms for an extended period of time after a student asking for gum led to a gun scare at the school.
His request was reportedly overheard by another student, who believed that he heard the word "gun." The student told administrators that someone on the campus had a gun, and police were then called to the scene.
It was eventually determined that all of the hype was created by a simple request for chewing gum.
The school later sent the following letter home to parents:
This morning we received a report from a student that there was allegedly a weapon on campus. After investigating the concern, it was determined that a student thought he heard the word "gun," but in fact it was another student asking for some "gum."

The safety of our students is always foremost on our list of priorities, so we take these concerns seriously. We continue to encourage students to report anything they see or hear that causes them concern. Fortunately, in this case, it was a misunderstanding and there was no threat to our school or need to conduct a lockdown.

Because we are conducting the PSAT, we were able to hold students in their extended class periods to investigate the concern with little to no disruption to their schedule.
The school denies that there was an official "lockdown" however, students were held in their classes and police did do a sweep of the school and investigate the situation.
In another case of school officials adhering to ridiculous zero tolerance policies, a student from South Carolina was suspended and arrested by police recently after writing an imaginative story about using a gun to shoot a dinosaur.
The offender, 16-year-old Alex Stone of Summerville High School in a suburb of Charleston was in the course of completing an assignment where students were asked to write something brief about themselves, much like Facebook status updates.
Stone told reporters that he found himself in hot water with teachers for being over imaginative and mentioning the word 'gun'.
---
John Vibes is an author, researcher and investigative journalist who takes a special interest in the counter-culture and the drug war. In addition to his writing and activist work, he organizes a number of large events including the Free Your Mind Conference, which features top caliber speakers and whistle-blowers from all over the world. You can contact him and stay connected to his work at his Facebook page. You can find his 65 chapter Book entitled "Alchemy of the Timeless Renaissance" at bookpatch.com.
DASH cryptocurrency and The Free Thought Project have formed a partnership that will continue to spread the ideas of peace and freedom while simultaneously teaching people how to operate outside of the establishment systems of control like using cryptocurrency instead of dollars. Winning this battle is as simple as choosing to abstain from the violent corrupt old system and participating in the new and peaceful system that hands the power back to the people. DASH is this system.
DASH digital cash takes the control the banking elite has over money and gives it back to the people. It is the ultimate weapon in the battle against the money changers and information controllers.
If you'd like to start your own DASH wallet and be a part of this change and battle for peace and freedom, you can start right here. DASH is already accepted by vendors all across the world so you can begin using it immediately.