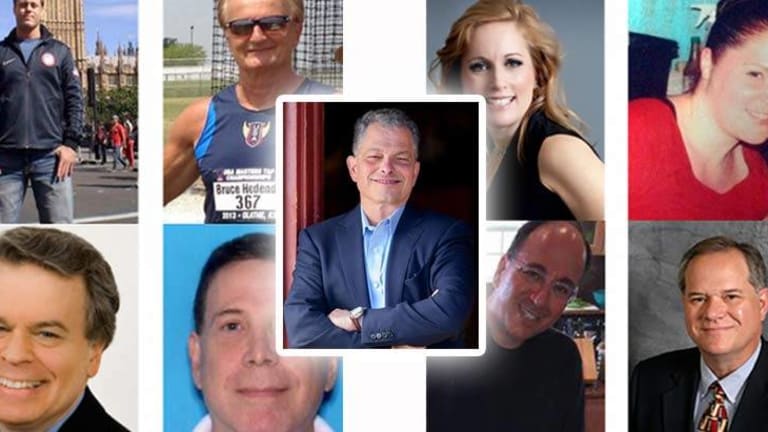 11th Alternative Health Doctor Dies, Famed Holistic Oncologist Found Dead in Woods
Famed author and MD, Mitchell Gaynor is the 11th alternative health doctor to die under mysterious conditions in the last 90 days.
New York City, NY - Another alternative health care practitioner, famed NYC holistic Oncologist Dr. Mitchell Gaynor, was found dead in the woods near his upstate New York home. Gaynor's death brings the total to 11 alternative health care providers that have been found dead in less than 90 days, according to Erin Elizabeth of Health Nut News.
Dr. Gaynor reportedly died a few days ago, after walking away from a car accident. His body was discovered over the weekend in the woods behind his upstate country home, according to Health Nut News.
This respected physician was assisting in healing cancer naturally according to his website:
Mitchell Gaynor, M.D., is Founder and President of Gaynor Integrative Oncology and Gaynor Wellness in New York City. A renowned pioneer in the field of integrative oncology for 30 years, Dr. Gaynor is author, physician, speaker and composer of original sound healing meditations. His latest book, "The Gene Therapy Plan – Taking Control of your Genetic Destiny Through Diet and Lifestyle" (from Viking Press with a Forward by Dr. Mehmet Oz) provides a revolutionary approach to reverse gene damage associated with aging, cancer, obesity, and diabetes and to prevent future gene deterioration with specific programs that are appropriate for anyone who wants to maximize longevity for themselves, their children and future generations.

Dr. Gaynor has a notable history in the treatment of chronic diseases, particularly cancer, with scientifically grounded therapies that augment traditional modalities.
We previously reported on the initial deaths of a number of holistic health care practitioners, which took place within a span of two to four weeks.
The curious deaths began on June 19, when Dr. Jeff Bradstreet, a renowned autism researcher from Florida, who moved his practice to Georgia, was found with a gunshot wound to his chest. Police were quick to claim that the gunshot wound was self-inflicted, ruling the death a suicide almost immediately.
The doctor's family suspects foul play with family members setting up a donation page in an effort
"To find the answers to the many questions leading up to the death of Dr Bradstreet, including an exhaustive investigation into the possibility of foul play."
Raising the level of suspicion surrounding this doctor's death was the fact that he had recently run into problems with the feds due to his holistic treatments of patients. Just weeks prior to Bradstreet's death, his office was raided by the Food and Drug Administration (FDA).
Whether any of the deaths are connected remains speculative, but many practitioners of holistic medicine are at least marginally concerned about their safety, after the numerous reported deaths in such a short span of time.
In addition to the deaths, earlier this month, the Free Thought Project reported on a holistic health conference in northern Germany. During the conference, 30 different doctors, aged 25 to 55 were, by some accounts, poisoned with a psychoactive drug and had to be taken to the hospital.
h/t- Health Nut News
Jay Syrmopoulos is an investigative journalist, free thinker, researcher, and ardent opponent of authoritarianism. He is currently a graduate student at University of Denver pursuing a masters in Global Affairs. Jay's work has been published on Ben Swann's Truth in Media, Truth-Out, AlterNet, InfoWars, MintPressNews and many other sites. You can follow him on Twitter @sirmetropolis, on Facebook at Sir Metropolis and now on tsu.