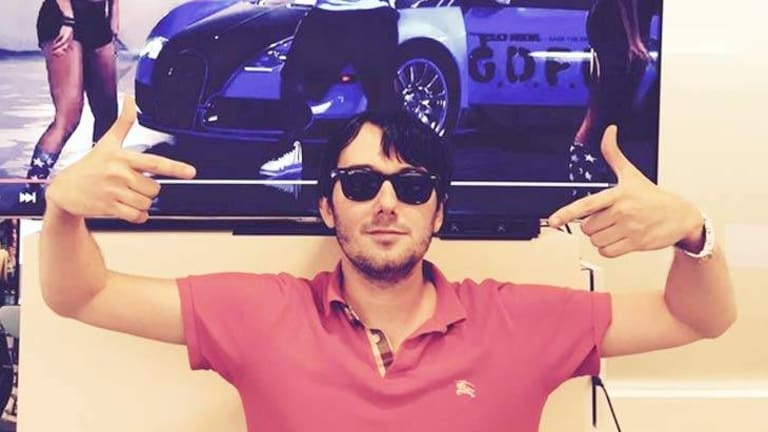 Pharma Bro Lied, He Never Intended to Revert the 5,500% Price Increase of Live-Saving Drug
With the government promising to remove any competition who attempts to compete with him, granting him a de facto monopoly, why should he?
After three weeks of false promises, infamous Turing Pharmaceuticals CEO Martin Shkreli recently slipped up, admitting he has no plans to lower the price of a life-saving drug. The drug, called Daraprim, prevents infections in people with weakened immune systems, including AIDS patients and cancer survivors undergoing chemotherapy. Shkreli also admitted he is ignoring a joint letter from the House Oversight Committee and Senate Health Committee requesting a rational explanation for raising the price of the drug by 5,500%.
Three days after we exposed Shkreli as the callous former hedge fund manager responsible for raising the price of Daraprim from $13.50 to $750 a pill, Shkreli announced on September 22, that he would lower the price of the life-saving medication in the next few weeks. Before Shkreli secured the exclusive rights to sell Daraprim, the drug only cost about $1 per tablet.
During an interview with NBC News over three weeks ago, Shkreli stated, "Yes it is absolutely a reaction — there were mistakes made with respect to helping people understand why we took this action, I think that it makes sense to lower the price in response to the anger that was felt by people."
But in a recent interview with Business Insider, Shkreli momentarily let the truth slip out when the heartless CEO rhetorically asked, "There have been hundreds of companies that have raised [their drug prices] higher, and they're not rolling back their prices, so why should we?"
When asked if he was planning to respond to the joint letter sent from Rep. Elijah Cummings of the House Oversight Committee and Sen. Bernie Sanders of the Senate Health, Education, Labor, and Pensions Committee on September 21, Shkreli replied, "I'm not sure; I don't even think about them."
Still unable to justify the exorbitant price gouge, Shkreli refuses to show an ounce of compassion for patients with life-threatening diseases. Claiming that the original price of $13.50 a pill was "unsustainable" even though the drug previously only cost $1 a pill, Shkreli continued repeating empty promises of possibly lowering the price of the drug sometime in the future.
Instead of dropping the price of the medication, Shkreli hired lobbyists at Buchanan Ingersoll & Rooney and a PR firm named Ripp Media / Public Relations, Inc. to improve his reprehensible public image. According to a recent article from CNBC, major retail pharmacies in the New York City area are charging more than $750 a pill for Daraprim. A Walgreen's store was selling the drug for $900.06 a pill, while a CVS was selling Daraprim for $882.04 per tablet.
In his own words, Shkreli confessed, "I've been a jerk on the internet since the internet started. I'm not going to stop since I've had this success."
Shkreli and the cowards working for him at Turing Pharmaceuticals are banking on the contingency that we will simply forget about their inhuman actions. But no amount of lobbyists or PR firms will be able to provide affordable medication to patients with life-threatening illnesses. Instead of lowering the price, Shkreli appears content with allowing the price to rise at the cost of innocent lives.
It is important to note that Shkreli would not be able to charge such exorbitant amounts for this drug if he weren't backed by the US government. Turing Pharmaceuticals was granted a monopoly on the sale of Daraprim by the state. If anyone else attempted to make a similar drug for a lower amount, they would be met with the force of the state.