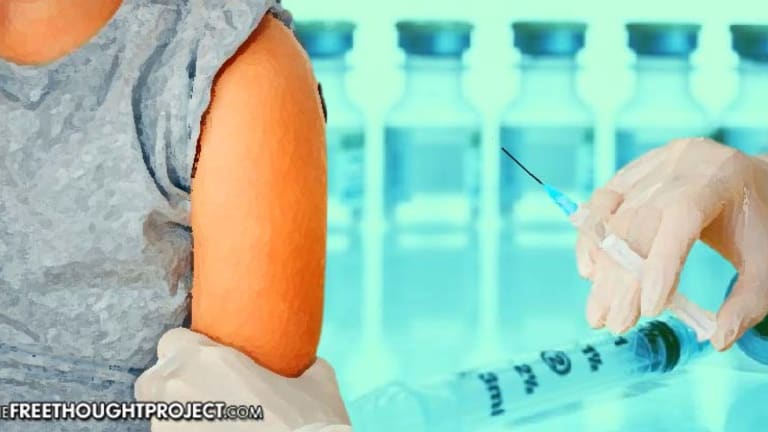 New Vaccination Bill Will Strip Parents of Their Philosophical Exemption
Reacting to a recent mumps outbreak, lawmakers are moving to force medicate citizens — even if one objects philosophically.
State senators in Pennsylvania introduced a bill to eliminate the philosophical exemption for vaccines. If passed, only the medical and religious exemptions would remain.
The bill, SB 217, was introduced by Democratic Senator Daylin Leach and was co-sponsored by Leach noted in a January 9 memo that "According to the Centers for Disease Control and Prevention, Pennsylvania has the second lowest vaccination rate in the nation." In 2015, 87% of kindergarteners were identified as vaccinated, with the percentage jumping to 96% among seventh-grade students. The vaccination rate sought by most health experts is 95%.
In light of those claims, an October 2016 report revealed that incoming kindergarten students were being vaccinated at a rate close to, or sometimes surpassing, the national average. The report also stated that "an estimated 2.2 percent of kindergarteners were exempt, with the largest percentage of those children claiming a nonmedical exemption. About 45 percent of exempt children had a philosophic reason for not vaccinating, while 39 percent reported a religious reason and only 16 percent reported a medical exemption."
Leach explained in his memo that "my bill will eliminate only the exemption for 'a strong moral or ethical conviction similar to a religious belief.' Based on statistics compiled by the Pennsylvania Department of Health for the 2013-14 school year, 2,988 students received the religious exemption, while 3,394 received the philosophical exemption. Thus, my bill would reduce, by more than half, the number of children not vaccinated in Pennsylvania for non-medical reasons."
Pennsylvania is among 18 states that uphold a philosophical exemption for administering vaccines. Two similar, unsuccessful proposals were brought to the legislature in 2015, following an outbreak of measles that occurred at Disneyland, with one case of measles reported to have spread to the state from that outbreak.
The measles outbreak rooted at Disneyland briefly renewed a national debate regarding mandatory vaccinations, particularly due to the fact that a number of measles cases were inflicted on a small percentage of individuals who had received the measles vaccine. It was argued that the overall threshold to achieve "herd immunity" was inferior.
There were also reports calling attention to people who had received vaccines in previous years before more robust vaccination policies requiring more doses were implemented. In April 2015, it was reported by health officials that the "Disneyland Outbreak" had waned and new cases linked to the outbreak ceased; following this report, plans to call for votes on these bills had halted.
A recent outbreak of mumps at Pennsylvania State University may intensify pressure on the legislature to pass this bill; so far, 12 cases have been confirmed out of 36 "probable cases." The university has begun providing "third doses of vaccine to students they believe are at higher risk." 
The current Senate bill's has been referred to the state's Senate Committee on Education.