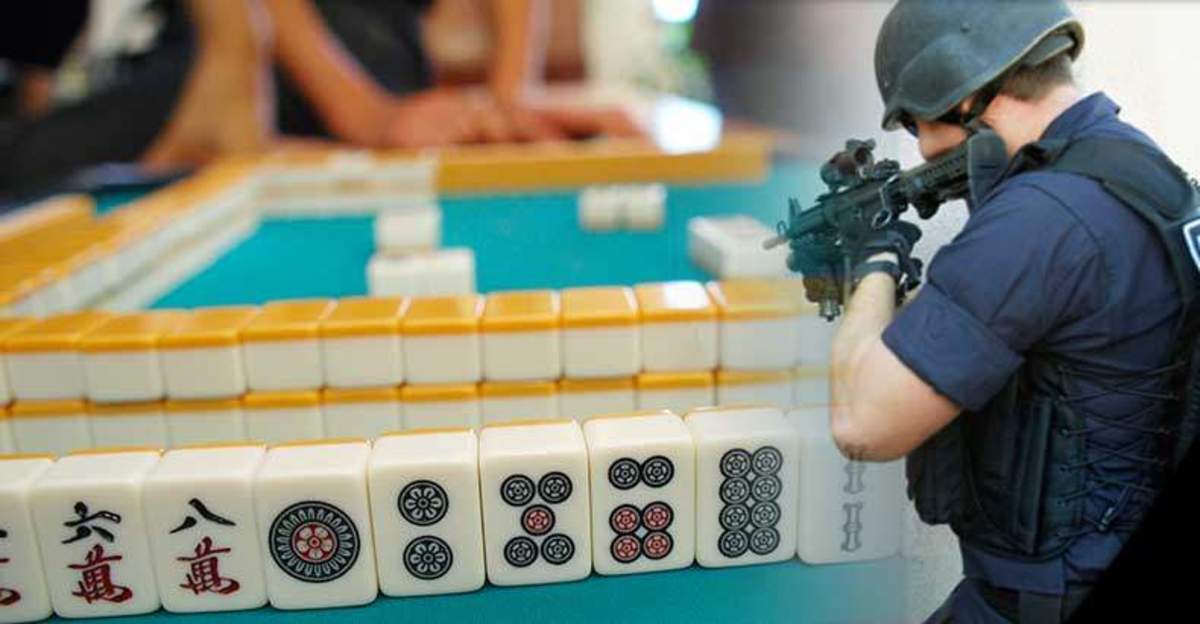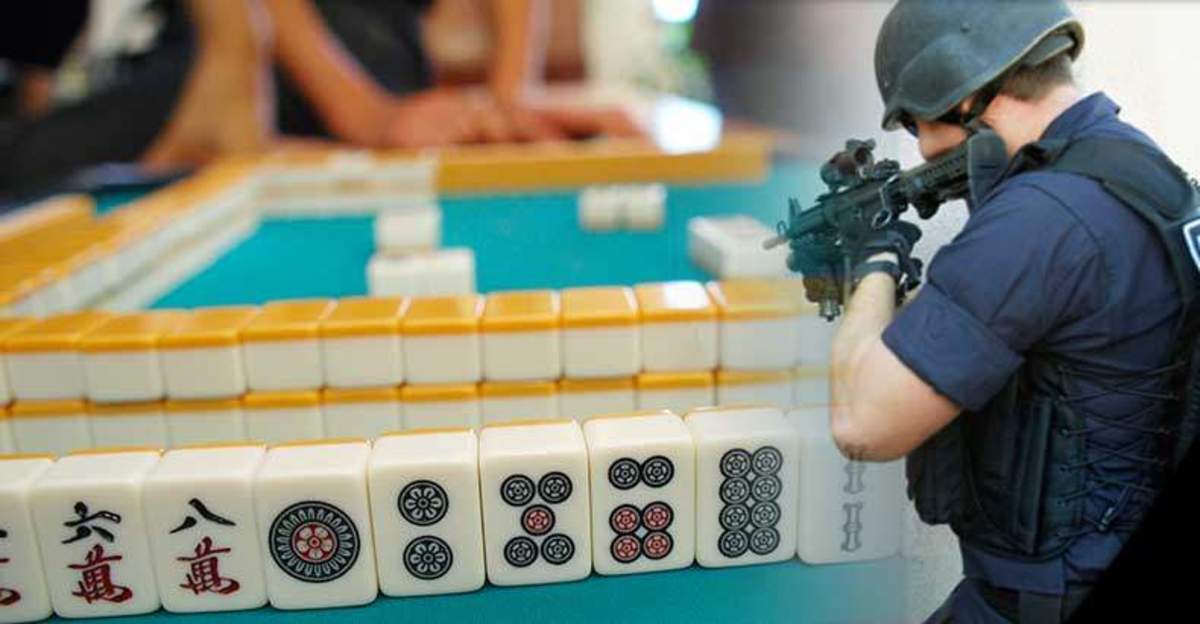 Altamonte Springs, FL — A concerned citizen, with a knack for blindly following all decrees handed down from the establishment on high, conducted their patriotic duty of 'seeing something' and then 'saying something' last week. The resultant tattle-telling ended with police action against four little old ladies.
Lee Delnick, Bernice Diamond, Helen Greenspan and Zelda King, all elderly women above the age of 87, had their weekly game of MahJong shut down by police who were apparently uninterested in solving actual crimes.
According to CBS Tampa, King says word spread about their weekly gathering and that a "troublemaker" in the community called the police citing a law that prohibits playing the game for money.
Shortly after the call, police showed up and shut down the game. Luckily the four elderly women escaped the raid without being tasered, shot or beaten to death.
The concerned citizen was apparently attempting to report the women for illegally gambling.
"This is ridiculous," King said. "We haven't played in the clubhouse for weeks! We have to go to each other's homes to play, and not everyone lives in Escondido. It is an international game, and we are being crucified!"
Heritage Florida reports:
King, who is 87, said that playing mahjong is good for senior citizens, and mentioned that her neurologist, Dr. Ronald Oppenheim, has told her that it is one of the best games to play for older people because it can delay and possibly prevent dementia.

The ladies offered to just play for the fun of it. No deal. The Escondido property manager suggested that they "lay low, until they can try to resolve things legally."

Finally, things did get resolved legally. It appears there is no ordinance in Altamonte Springs against mahjong gambling. In fact, the only ordinance found by the Heritage was in the Florida Gambling Laws, Statute 849.085, which states: "Certain penny-ante games are not crimes; 'Penny-ante game' means a game or series of games of poker, pinochle, bridge, rummy, canasta, hearts, dominoes, or mahjong in which the winnings of any player in a single round, hand, or game do not exceed $10 in value. (The ladies have a $4 limit).
So, it appears that the police, in their lack of knowledge of the law, raided a group of elderly women and shut down an innocent game of mahjong for no reason.
In the meantime, according to the Department of Justice, there are currently over 400,000 untested rape kits collecting dust in police evidence rooms nationwide, and many other estimates suggest that this number could be as high as one million.
As a result of this horrific negligence, roughly 3% of rape cases in America are actually solved. This is in spite of the fact that many rape kits have a high chance of leading to an arrest since most rapists are career criminals who have their DNA on file.
When the government is more concerned with an elderly group of women playing a game, than they are with a solving real crimes, we might live in a police state.
Please share this article with your friends and family so that they may take action by resisting such tyranny.
DASH cryptocurrency and The Free Thought Project have formed a partnership that will continue to spread the ideas of peace and freedom while simultaneously teaching people how to operate outside of the establishment systems of control like using cryptocurrency instead of dollars. Winning this battle is as simple as choosing to abstain from the violent corrupt old system and participating in the new and peaceful system that hands the power back to the people. DASH is this system.
DASH digital cash takes the control the banking elite has over money and gives it back to the people. It is the ultimate weapon in the battle against the money changers and information controllers.
If you'd like to start your own DASH wallet and be a part of this change and battle for peace and freedom, you can start right here. DASH is already accepted by vendors all across the world so you can begin using it immediately.