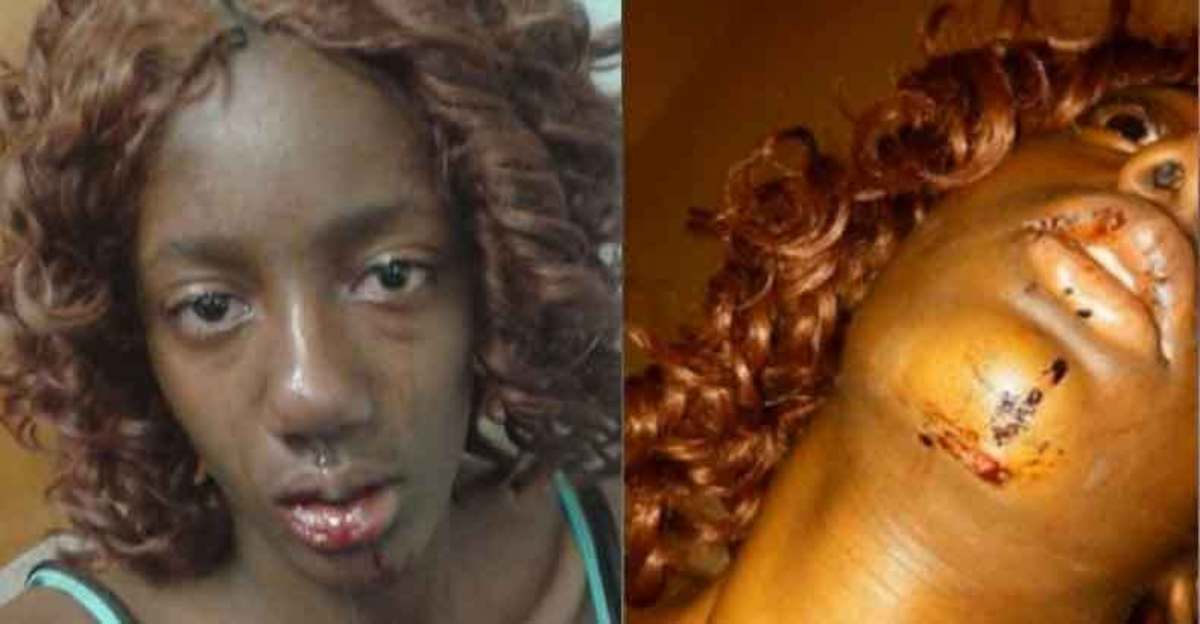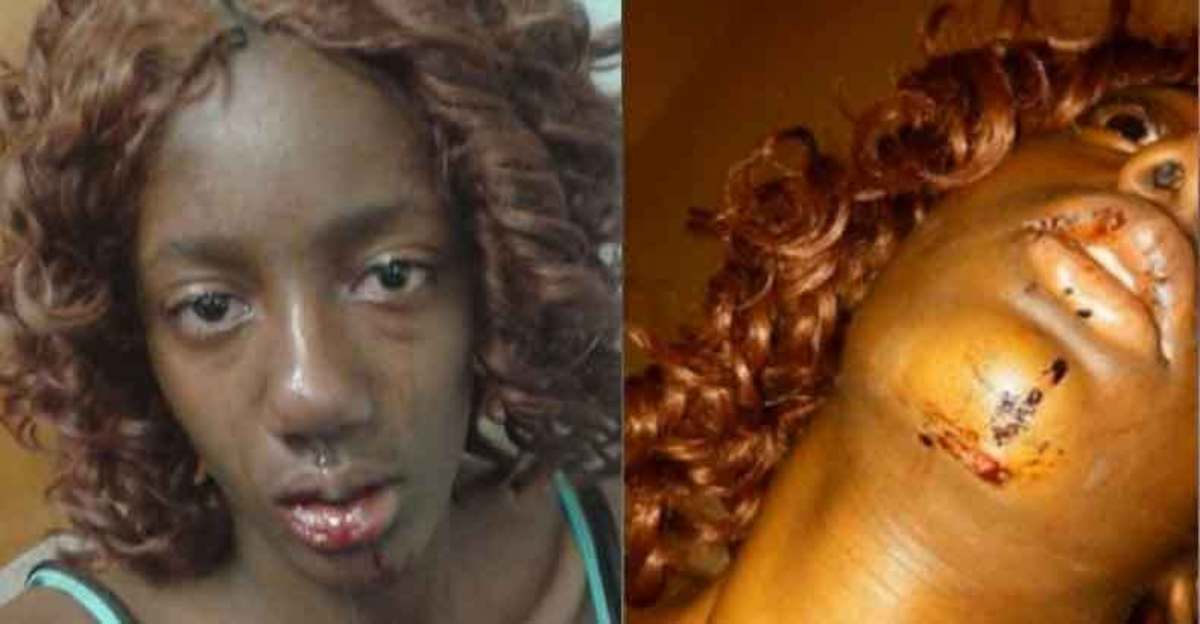 Tampa, FL — Several of 17-year-old High School student Brittany Overstreet's classmates accused her of being in possession of mace. After the accusation, which was proven to be false, Brittany claims that she was severely beaten by a school resource officer.
Overstreet said she was slammed against tables, suffered a broken jaw, lost consciousness and ended up in the hospital.
More than a dozen protesters gathered in downtown Tampa on Monday to demand that the charges be dropped against Overstreet.
"I'm thankful. It is very emotional," Overstreet said in regards to the protest.
ABC Action News reports:
According to criminal reports, three students approached the school's assistant principal alleging Overstreet threatened to spray them with mace or pepper spray.

In the school's cafeteria, the report says, Overstreet was approached by the female assistant principal and her bag was confiscated.

Some sort of altercation ensued and the school resource officer was called.
The officer involved in the altercation was officer Manuel Santana. He wrote in his report that Overstreet refused to comply with his demands.
"I quickly went to my pouch to handcuff and attempted to grab her hands and cuff her," Santana wrote. "Overstreet became more aggressive when she realized my intent and became more combative, kicking Mr. Henderson, flailing and pushing at me. I decided to grab Overstreet by her ankles/calve area to stop her from kicking.  I proceeded to, with the assistance of Mr. Henderson, bring Overstreet to the ground, where it was more of an advantage to control her and handcuff her."
That's when Overstreet said she was slammed against tables, resulting in her broken jaw.
According to conflicting reports, Santana, grabbed Overstreet's ankles and snatched her legs out from under her. In the attack, Overstreet was slammed twice by the officer, first against a table and then onto the ground. Another student reports that Overstreet was slammed even after being handcuffed.
"It was excessive force," said Crystal Wilson, a protester.  "There was no mace found on Brittany and they took and slammed her twice, fractured both sides of her jaw. That girl is suffering through trauma for what? An allegation?"
The only witnesses to back up the officer's account are the students who falsely accused Overstreet of having the mace in the first place.
Overstreet's mother, Debra Hosey, described the scene after she was finally allowed in to see her daughter:
"When we got back there, we walked in, my daughter's arms were behind her back in handcuffs and her head was lying in her lap. And we called her. We called her three times and she didn't answer, so my sister pulled her head up. Blood was coming out of her mouth and her chin. And as I walked around there was a puddle of blood between her legs on the floor. I screamed. I was like, 'What did you do to my child?"
When Overstreet made it to the hospital, they learned that her jaw was fractured in two places. One of her teeth was loose, and another was chipped. She needed stitches, had bruises on her shoulders and her knee was swollen. She also had a concussion.
According to the police report, all of these injuries were caused by Overstreet.
The incident happened in September of 2014. A judge has continued the case until April.
Overstreet is being charged as a juvenile with "resisting arrest without violence."
---
DASH cryptocurrency and The Free Thought Project have formed a partnership that will continue to spread the ideas of peace and freedom while simultaneously teaching people how to operate outside of the establishment systems of control like using cryptocurrency instead of dollars. Winning this battle is as simple as choosing to abstain from the violent corrupt old system and participating in the new and peaceful system that hands the power back to the people. DASH is this system.
DASH digital cash takes the control the banking elite has over money and gives it back to the people. It is the ultimate weapon in the battle against the money changers and information controllers.
If you'd like to start your own DASH wallet and be a part of this change and battle for peace and freedom, you can start right here. DASH is already accepted by vendors all across the world so you can begin using it immediately.