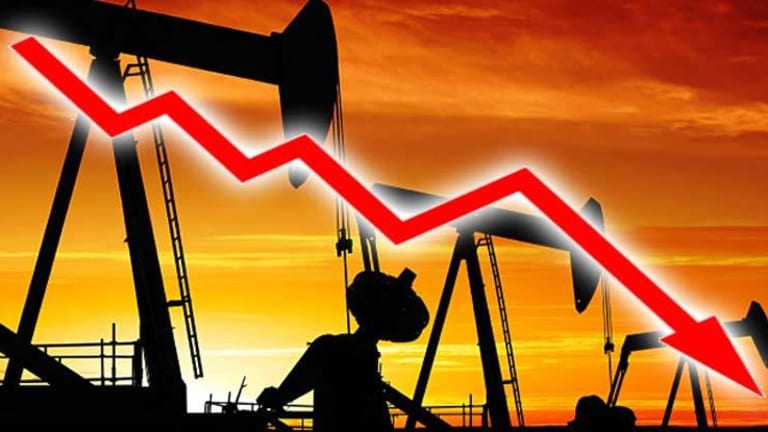 Is The Price Of Oil Falling Because It Is Becoming Obsolete?
What is the real reason oil prices are plummeting?
After years of steadily climbing, the price of oil is falling fast, and while no one on the consumer side is complaining, many people are wondering why. One possibility is the fact that oil has been over-produced for years and is actually in the process of becoming obsolete.
It was reported by Bloomberg this week that oil dropped below $30 a barrel in New York for the first time in 12 years. Meanwhile, BP announced that they would be cutting over 4,000 jobs citing difficult market conditions, but not giving any specific reasons.
Oil companies have even begun scaling back on their drilling operations as a result of the falling prices. Late last year Royal Dutch Shell announced that they would be indefinitely suspending their Arctic drilling operations.
"Shell continues to see important exploration potential in the basin, and the area is likely to ultimately be of strategic importance to Alaska and the U.S. However, this is a clearly disappointing exploration outcome for this part of the basin. This decision reflects both the Burger J well result, the high costs associated with the project, and the challenging and unpredictable federal regulatory environment in offshore Alaska," the company said in a statement.
As the price of oil continues to fall and the future of a once invincible industry becomes uncertain, another situation is simultaneously taking place in the realm of energy and transportation. Technologies that threaten to make oil obsolete are actually starting to become plausible and are being marketed to the masses for the first time.
Solar energy is on pace to become the dominant form of energy on the planet. Many experts have predicted that this shift will be occurring in the next few years, as solar technology becomes cheaper and more available to the average person. According to a recent estimate released by the International Energy Agency, solar will be the world's primary source of energy by 2050.
Bloomberg's New Energy Finance research unit recently published a report on the cost of electricity worldwide, and it shows that clean, renewable energy is becoming mainstream.
"The Bloomberg report says that the average cost of electricity generated by wind farms (on land, not offshore) throughout the world dropped to $83 per megawatt hour in the second half of this year. At the same time, electricity generated by solar panel farms fell to $122 per megawatt hour.

In comparison, the cost of electricity from coal and natural gas actually rose in the second half of this year. Coal-based electricity cost $75 per megawatt hour (up from $66 per megawatt hour) in North and South America, while natural gas-based electricity cost $82 in North and South America (up from $76 per megawatt hour)."
What this means is that wind energy is now economically competitive with fossil fuel energy, and solar is soon to follow. As clean energy technology and financing costs continue to drop, coal, oil and natural gas will become increasingly marginalized.
While all of this is taking place, electric cars are finally becoming cheap and common enough to make a serious impact on the market, and that impact will only continue to grow over time.
As these alternatives have begun to reach the market, oil companies and governments have continued to harvest oil, at even higher rates than they have in the past. According to government statistics, US crude oil production has nearly doubled since 2010. In the past decade, new technology and drilling techniques have allowed for oil to be pulled out of the earth in greater quantities than ever before.
This increased oil production, coupled with the growing alternatives in the energy market, has created a situation where the supply of oil is now much greater than the long-term projected demand. Governments across the planet, and all of the major oil companies now have a massive surplus of oil, possibly more oil than humans will ever need considering the proliferation of new technologies and alternative energy sources. If this is the case, then that would mean that oil is becoming obsolete, which means that the demand for it will continue to decrease, and thus the price along with it.
John Vibes is an author and researcher who organizes a number of large events including the Free Your Mind Conference. He also has a publishing company where he offers a censorship free platform for both fiction and non-fiction writers. You can contact him and stay connected to his work at his Facebook page. You can purchase his books, or get your own book published at his website www.JohnVibes.com.