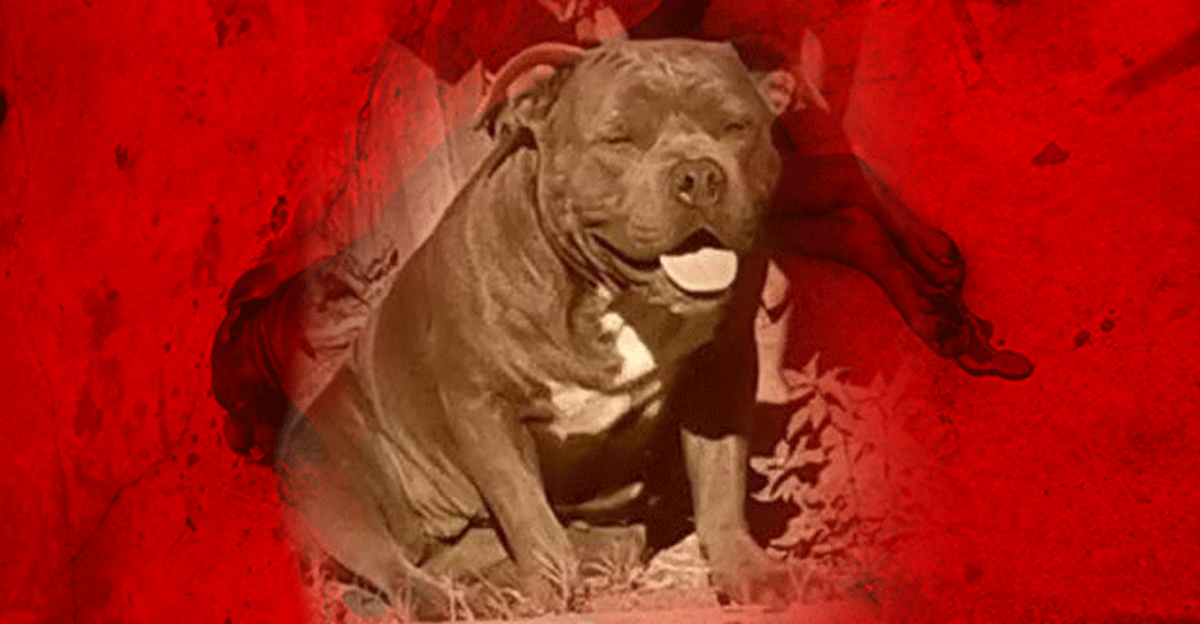 La Puente, CA– Rosleen Banner is calling for justice after a Los Angeles County Sheriff's deputy ignored her "beware of dogs" sign, entered her yard, pepper sprayed her pregnant dog Tata and executed her with three shots to the head.
The deputy was responding to a call claiming a man and woman were fighting, but had shown up to the wrong address when they barged into Banner's fenced yard.  Banner heard the first two shots and ran outside for the third shot, and found her beloved pet laying in a pool of blood.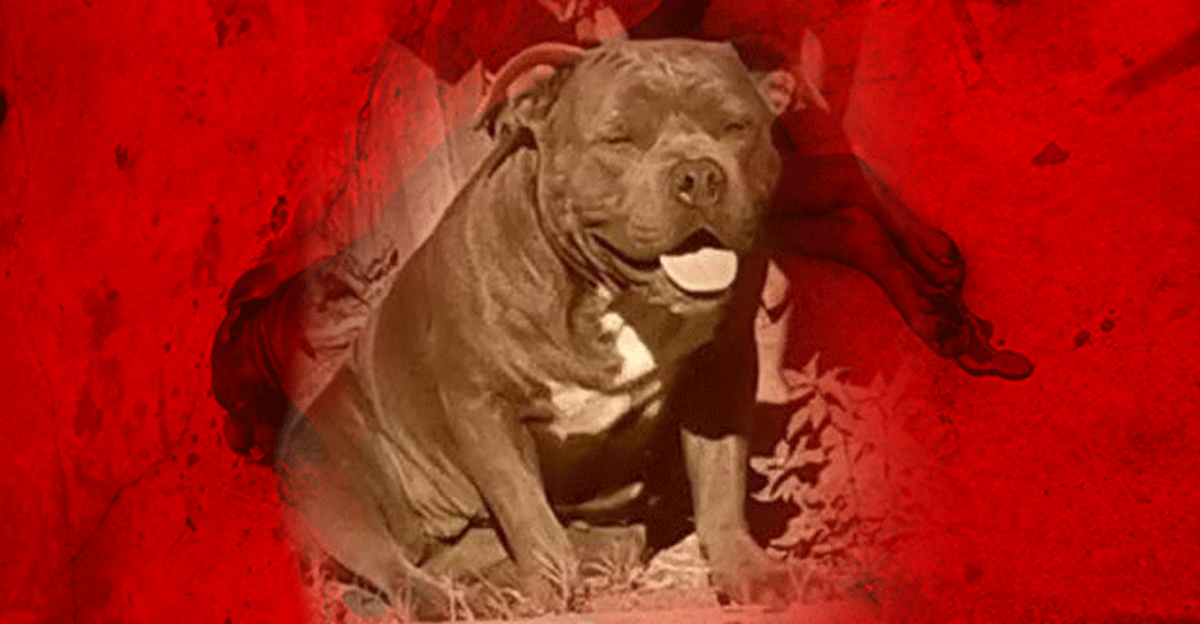 The department claims that the dog had attacked the deputy, who was treated for a minor injury.
"In order to stop the attack, they deployed (pepper) spray which didn't stop the dog and when the dog charged again that's when the deputy actually fired to stop the attack," Capt. Timothy Marakami with the LA County Sheriff's Department told CBS.
"One shot wasn't enough? No they had to keep shooting her while she was down and crying in pain and trying to get to her human mommy for help. Deputies refused to allow Roxan to comfort or hold her while she died." Banner wrote on the Justice 4 Tata Facebook page.
A petition (graphic photo warning) calling for justice and the termination of the trespassing officer reads:
Given the circumstances of this case – particularly, the lack of consideration towards the life of a pregnant dog – we, the undersigned, feel that the deputies involved should be removed from law enforcement as soon as possible. They have to pay for their negligence and they are no longer fit to represent the law.





Please sign the petition and demand justice for Tata and her puppies!



The petition was only 400 signatures short of the 5,000 goal by 5am on Monday.
One only has to browse through our
"puppycide"
section to understand how wide spread this disturbing trend is.
What makes this even more tragic is that not a single officer has been killed by a dog in the past 50 years, yet police in the United States kill a dog on average of every 90 minutes.
Two officers have been killed by bee stings, one by a cow- but not one single officer has been killed by mans best friend.
Had this person not been a police officer, she could have subsequently been arrested for criminal trespass, illegal discharge of a firearm, cruelty to animals, and destruction of private property. However, since she is an agent of the state, she will likely not face any punishment.
DASH cryptocurrency and The Free Thought Project have formed a partnership that will continue to spread the ideas of peace and freedom while simultaneously teaching people how to operate outside of the establishment systems of control like using cryptocurrency instead of dollars. Winning this battle is as simple as choosing to abstain from the violent corrupt old system and participating in the new and peaceful system that hands the power back to the people. DASH is this system.
DASH digital cash takes the control the banking elite has over money and gives it back to the people. It is the ultimate weapon in the battle against the money changers and information controllers.
If you'd like to start your own DASH wallet and be a part of this change and battle for peace and freedom, you can start right here. DASH is already accepted by vendors all across the world so you can begin using it immediately.