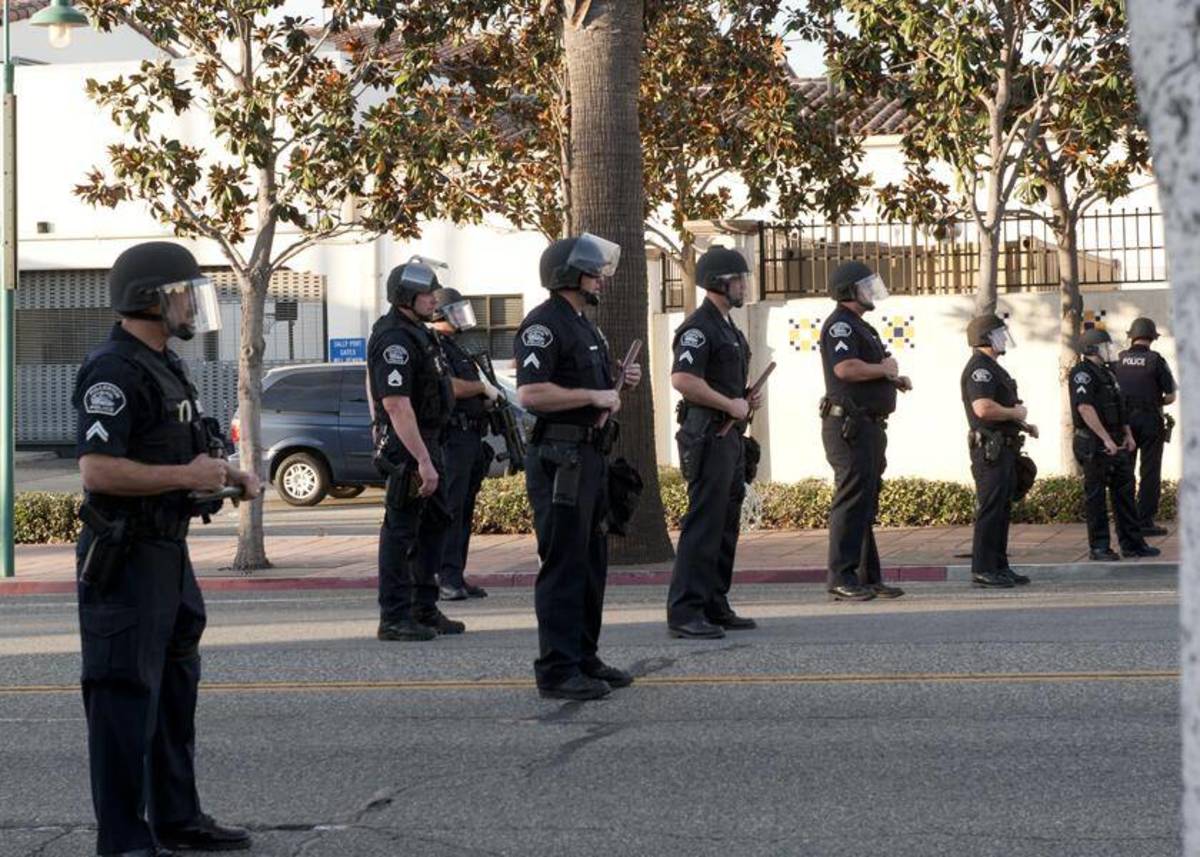 Protesters clash with police during a rally Saturday demanding justice for Kelly Thomas. As to pour salt on the wounds of those who see this horrible injustice for what it is, Fullerton cops showed up in armored vehicles and riot gear to disperse the some 150 people who showed up to demand justice.
At least 13 arrests were made during the protest. According to KTLA, "Two of the arrests were related to vandalism, Sgt. Jeff Stuart said. A third involved a physical assault, according to Stuart. Ten others were arrested for failing to disperse after being ordered to do so by authorities."
There is still a chance these murderous sociopaths in uniform will face justice however. The FBI plans on looking into the evidence and testimony entered during the trial.
We must not back down on this issue. An alarming precedent was set last week with the acquittal of these men. We cannot let the police think they can murder someone of video and get away with it.
DASH cryptocurrency and The Free Thought Project have formed a partnership that will continue to spread the ideas of peace and freedom while simultaneously teaching people how to operate outside of the establishment systems of control like using cryptocurrency instead of dollars. Winning this battle is as simple as choosing to abstain from the violent corrupt old system and participating in the new and peaceful system that hands the power back to the people. DASH is this system.
DASH digital cash takes the control the banking elite has over money and gives it back to the people. It is the ultimate weapon in the battle against the money changers and information controllers.
If you'd like to start your own DASH wallet and be a part of this change and battle for peace and freedom, you can start right here. DASH is already accepted by vendors all across the world so you can begin using it immediately.