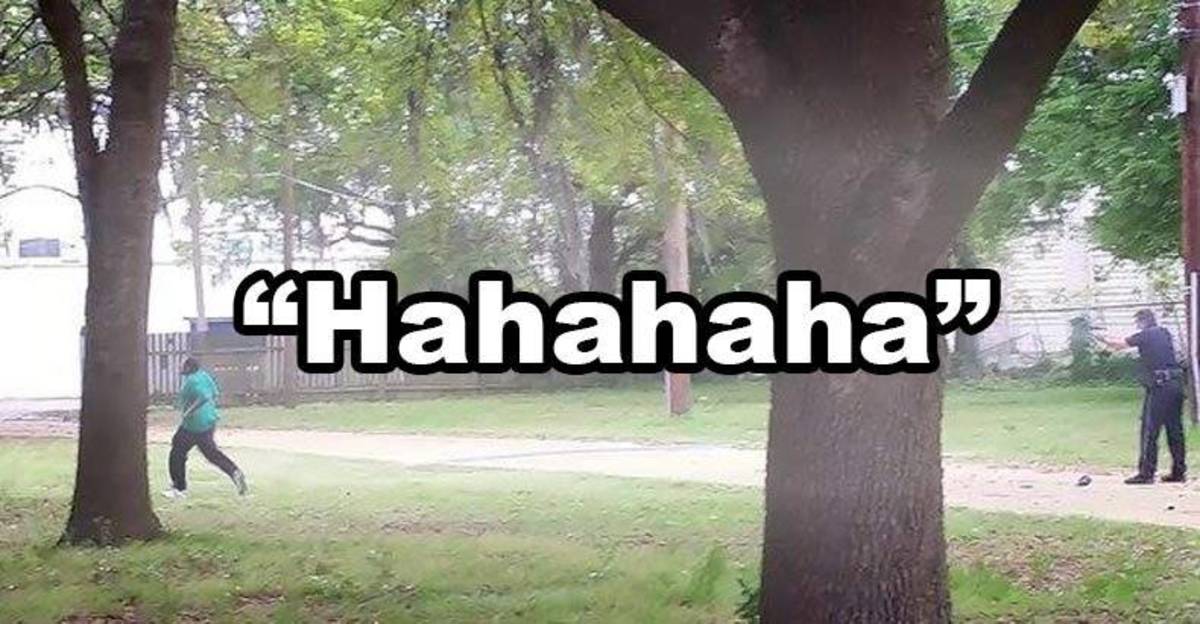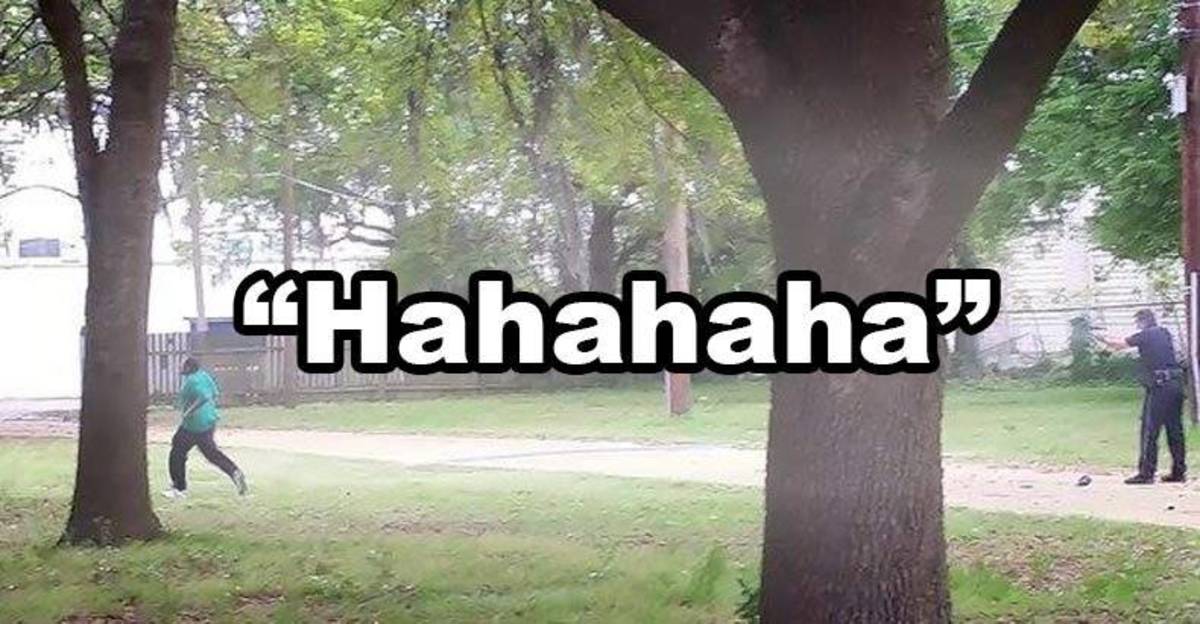 Charleston, SC — An audio recording leaked to the Guardian on Monday, captures Michael Slager laughing about the adrenaline rush that he felt as he murdered Walter Scott.
This callous laughing provides a glimpse into the mindset of this murderous cop. He just shot a man in the back over a brake light, and he's laughing about the rush he's getting from it.
According to the Guardian, Slager made the remarks during a discussion with a senior officer after fatally shooting Scott in North Charleston on 5 April.
"By the time you get home, it would probably be a good idea to kind of jot down your thoughts on what happened," the senior officer said. "You know, once the adrenaline quits pumping."
"It's pumping," Slager said, laughing. The senior officer replied: "Oh yeah. Oh yeah."
At the beginning of the recording, Slager asks his superior, "What happens next?"
His superior then replies, "Probably once they get you there, we'll take you home. Take your crap off, take your vest off, kind of relax for two or three."
"It'll be real quick. They're gonna tell you you're gonna be out for a couple of days and you'll come back and they'll interview you then," he said. "They're not going to ask you any kind of questions right now. They'll take your weapon and we'll go from there. That's pretty much it."
This senior officer tells Slager, who just killed someone, to simply go home and relax and reassures him that he'll not have to talk about it for several days.
If a normal citizen shot someone in the back would they be given this same treatment? "Hello average citizen, did you just killed someone? Well, I'm sure you're feeling a little adrenaline. Go home, relax, get your fabricated story straight, and we'll talk about it in a few days."
No, that would not happen.
A cellphone call that Slager, received about five minutes before his conversation with the senior officer was also partly recorded, reports the Guardian.
"Hey. Hey, everything's OK, OK?" Slager said after an iPhone ringtone was heard. Following an inaudible section, Slager then appeared to say: "He grabbed my taser, yeah. Yeah, he was running from me."
DASH cryptocurrency and The Free Thought Project have formed a partnership that will continue to spread the ideas of peace and freedom while simultaneously teaching people how to operate outside of the establishment systems of control like using cryptocurrency instead of dollars. Winning this battle is as simple as choosing to abstain from the violent corrupt old system and participating in the new and peaceful system that hands the power back to the people. DASH is this system.
DASH digital cash takes the control the banking elite has over money and gives it back to the people. It is the ultimate weapon in the battle against the money changers and information controllers.
If you'd like to start your own DASH wallet and be a part of this change and battle for peace and freedom, you can start right here. DASH is already accepted by vendors all across the world so you can begin using it immediately.