Tokyo, Japan – Luxury automaker Lexus, a Toyota subsidiary, is taking the world Back to the Future with the announcement that they have created a working hoverboard prototype called SLIDE.
It has been nearly 25 years since the world was introduced to the concept of flying hoverboards in the second installment of the movie series, with Marty McFly attempting to evade Biff and his crew.
According to the Lexus website, the technology uses liquid nitrogen-cooled superconductors and magnets, giving the board "frictionless movement" and has already been used in Japan for a magnetic-levitation train, which set a new world speed record last year.
"It's the perfect example of the amazing things that can be achieved when you combine technology, design and imagination," said Mark Templin, executive vice president of Lexus International.
The project was developed by Lexus's Amazing in Motion, a conceptual campaign to pursue and develop advanced technology and innovative designs.
"It's very confidential information, but we have been studying the flying car in our most advanced R&D area," Hiroyoshi Yoshiki, a managing officer in Toyota's Technical Administration Group, said at the Bloomberg Next Big Thing Summit in Sausalito, California in June 2014. "Flying car means the car is just a little bit away from the road, so it doesn't have any friction or resistance from the road."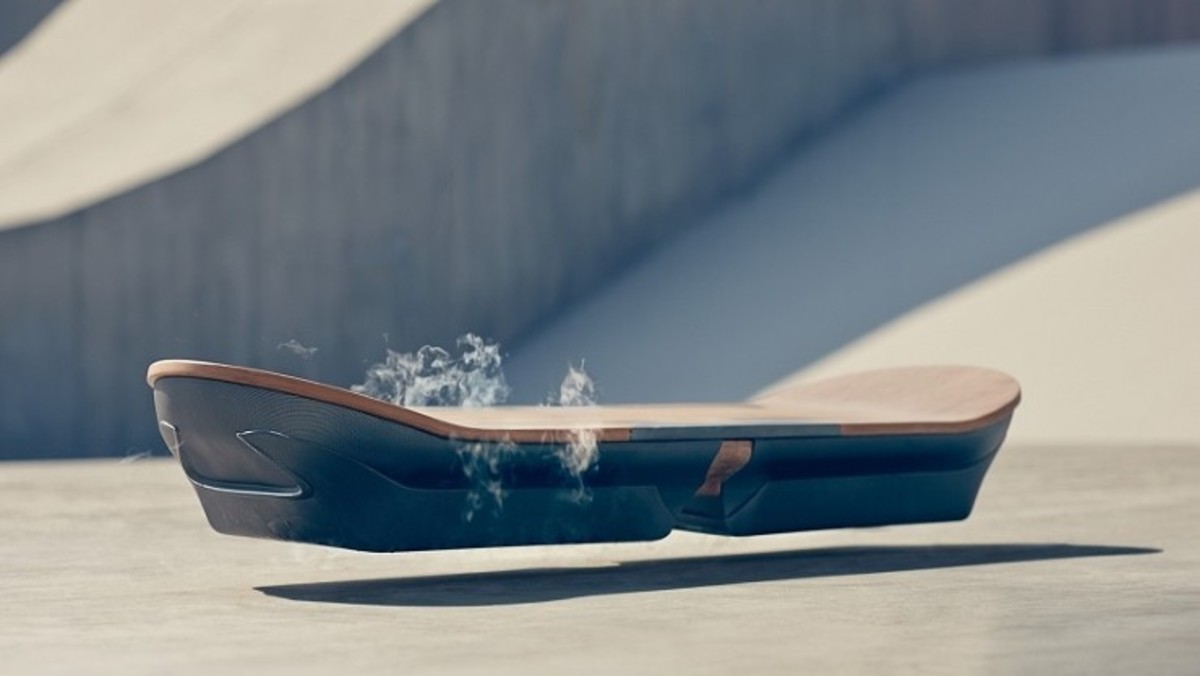 Testing of the prototype is to begin this summer in Barcelona, Spain.
It is important to note that the world has been scammed, twice, in regards to the hoverboard; both of these times by pro skater, Tony Hawk. The first time the world was duped, it was completely fake. The second time, the board actually hovered, but it was the same technology used in decades old desktop paper weight magnets. In other words, the board only operated over a specially designed surface that allowed the magnets to levitate the board.
This new board by Lexus appears to work over pavement as well, and not just the special metal tracks like before.
The amazing prototype is not yet for sale, but Lexus says it will be releasing more information in the future —specifically on Oct. 21, 2015, the day Doc, Marty and his girlfriend Jennifer went back to the future in the feature film.
---
Jay Syrmopoulos is an investigative journalist, free thinker, researcher, and ardent opponent of authoritarianism. He is currently a graduate student at University of Denver pursuing a masters in Global Affairs. Jay's work has previously been published on BenSwann.com and WeAreChange.org. You can follow him on Twitter @sirmetropolis, on Facebook at Sir Metropolis and now on tsu.
Sponsored Content:
Or, if you would like to help us by subscribing to our sponsor, Legalshield — and have an attorney in your pocket 24 hours a day for just $24.99 a month — you
can click here for details.