A Baton Rouge police officer has resigned after it was discovered that he allegedly sent a string of extremely racist text messages.
When the messages were exposed, Michael Elsbury, who has been with the department for about 15 years, resigned.
Saturday night Mediaite posted a photo of Elsbury on their twitter.
Louisiana Cop Resigns over Texts About 'N*ggers,' 'Pulling a #Ferguson' https://t.co/xSb4IRWGd5 (VIDEO) pic.twitter.com/yebTLLZpfs

— Mediaite (@Mediaite) September 5, 2014
Even though he resigned, Elsbury still faces a criminal investigation, according to Cpl. Don Coppola, a Baton Rouge Police Spokesperson.
The allegations surfaced Wednesday when NAACP state President, Ernest Johnson, said he was shown these racist texts which were allegedly sent by a Baton Rouge cop.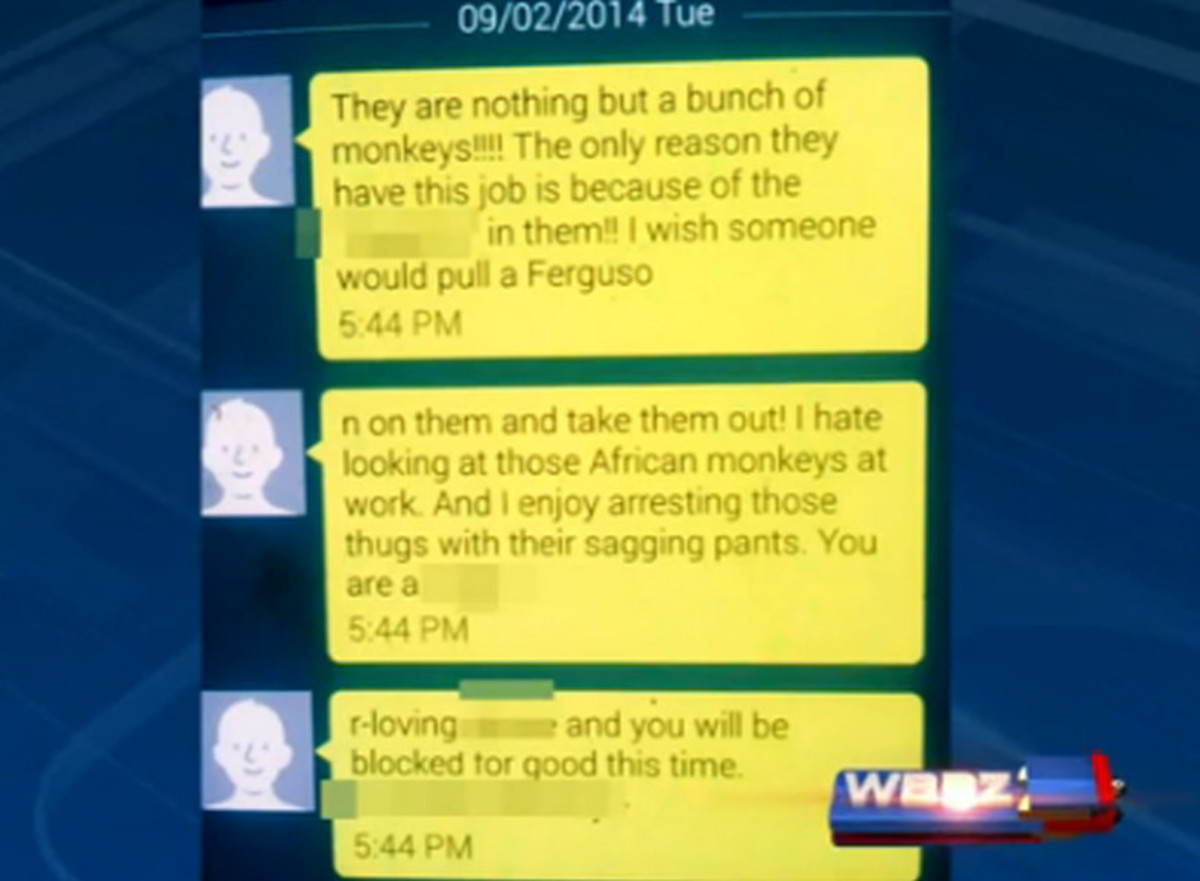 The text read, in part, "They are nothing but a bunch of monkeys. The only reason they have this job is the n*gger, n*gger in them."
Further on in the texts Elsbury allegedly sent, he says, "I wish someone would pull a Ferguson on them and take them out. I hate looking at those African monkeys at work… I enjoy arresting those thugs with their saggy pants."
Sadly this only confirms the view of police that many minorities already have; maybe now those who do not directly experience the plight of racism through a badge, may be more aware of its existence.
At least this racist cop is off the streets…for now anyway.
Below is the original report by WBRZ. 
DASH cryptocurrency and The Free Thought Project have formed a partnership that will continue to spread the ideas of peace and freedom while simultaneously teaching people how to operate outside of the establishment systems of control like using cryptocurrency instead of dollars. Winning this battle is as simple as choosing to abstain from the violent corrupt old system and participating in the new and peaceful system that hands the power back to the people. DASH is this system.
DASH digital cash takes the control the banking elite has over money and gives it back to the people. It is the ultimate weapon in the battle against the money changers and information controllers.
If you'd like to start your own DASH wallet and be a part of this change and battle for peace and freedom, you can start right here. DASH is already accepted by vendors all across the world so you can begin using it immediately.