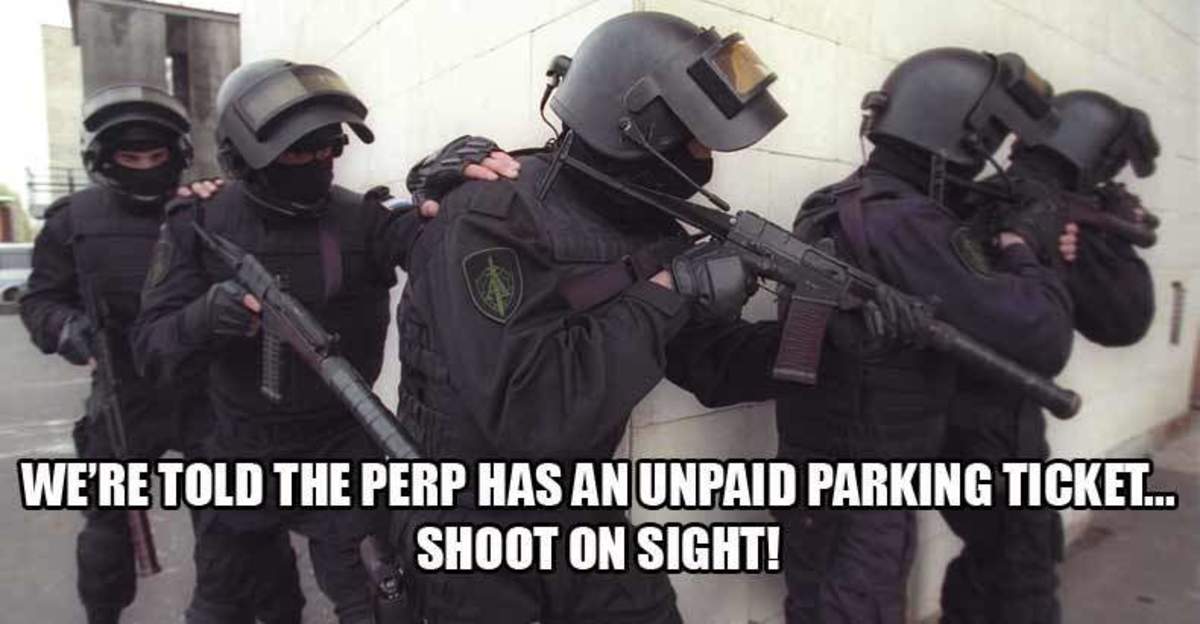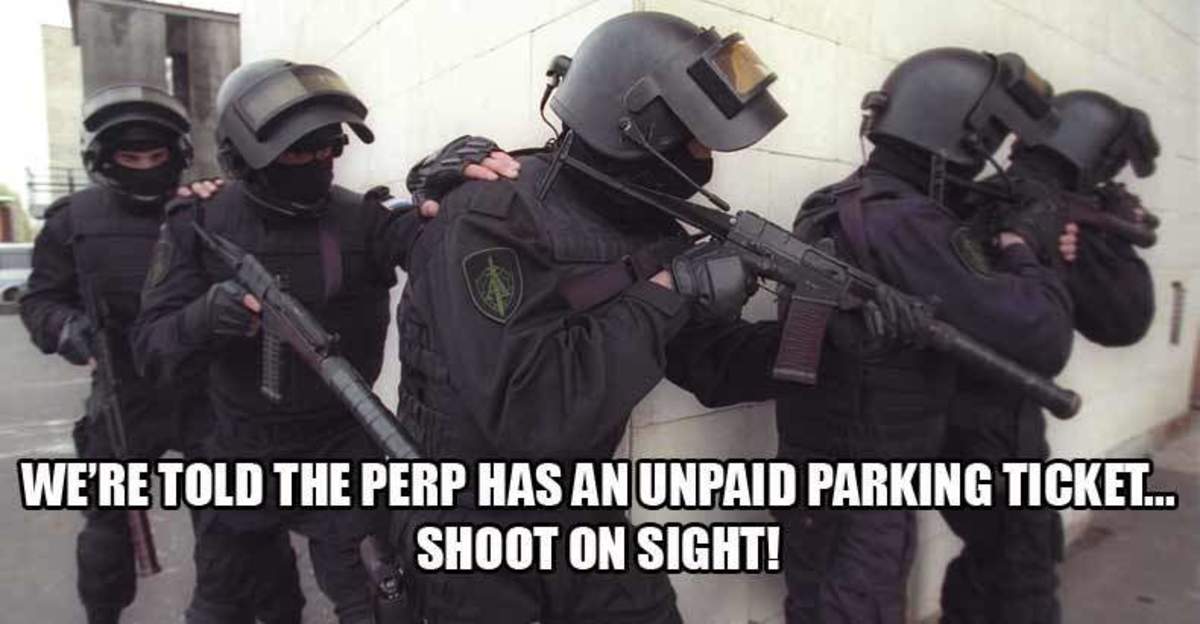 Indianapolis, Indiana – For at least six months now, the SWAT team for the Indianapolis Metropolitan Police Department has been deployed full-time, responding to routine calls and conducting investigations.
It was reported by WishTV that in the past six months, the Indianapolis SWAT division has been on nearly 300 calls, and conducted over 700 interviews with people on the street. The police department has boasted that the implementation of the SWAT team has taken 36 guns off the streets, but there has been no mention as to how much this is all going to cost for taxpayers.
"We're letting the bad guys know we're out here. We've put added pressure, so do the right thing or you're going to jail," SWAT team member Klinton Streeter told reporters in a macho voice.
What is even more alarming is that Indianapolis is not alone. Until recently Indianapolis was one of the only major US cities without a full-time SWAT team, according to Major Ted Fries with IMPD Homeland Security.
"I think we're the only city in the top 15 biggest cities that didn't have a full-time team," Fries said just before Indianapolis got a routine SWAT team.
However, that quickly changed when the city's police chief requested a change in policy.
"Chief Hite came to me a few months ago and said he thought it was time for Indianapolis to have a full-time swat team to deal with some of the high crime areas that we have. It's up and running. And they're using them quite frequently throughout the week," Troy Riggs, Indianapolis Director of Public Safety, said.
With most major cities across the US equipped with full-time SWAT teams, millions of dollars worth of military gear, and former military employees, at which point is it fair to say that the United States is effectively under martial law?
As we reported late last year, many police departments are now openly referring to themselves as "paramilitary organizations".
The California Highway Patrol for example, lists as its #1 question on its employment application paperwork, "Are you willing to work in a paramilitary organization, operating under a structured chain of-command?"
On their website, they have an entire section dedicated to recruiting former soldiers and people with "paramilitary" experience.
---
John Vibes is an author, researcher and investigative journalist who takes a special interest in the counter culture and the drug war. In addition to his writing and activist work he is also the owner of a successful music promotion company. In 2013, he became one of the organizers of the Free Your Mind Conference, which features top caliber speakers and whistle-blowers from all over the world. You can contact him and stay connected to his work at his Facebook page. You can find his 65 chapter Book entitled "Alchemy of the Timeless Renaissance" at bookpatch.com.
DASH cryptocurrency and The Free Thought Project have formed a partnership that will continue to spread the ideas of peace and freedom while simultaneously teaching people how to operate outside of the establishment systems of control like using cryptocurrency instead of dollars. Winning this battle is as simple as choosing to abstain from the violent corrupt old system and participating in the new and peaceful system that hands the power back to the people. DASH is this system.
DASH digital cash takes the control the banking elite has over money and gives it back to the people. It is the ultimate weapon in the battle against the money changers and information controllers.
If you'd like to start your own DASH wallet and be a part of this change and battle for peace and freedom, you can start right here. DASH is already accepted by vendors all across the world so you can begin using it immediately.