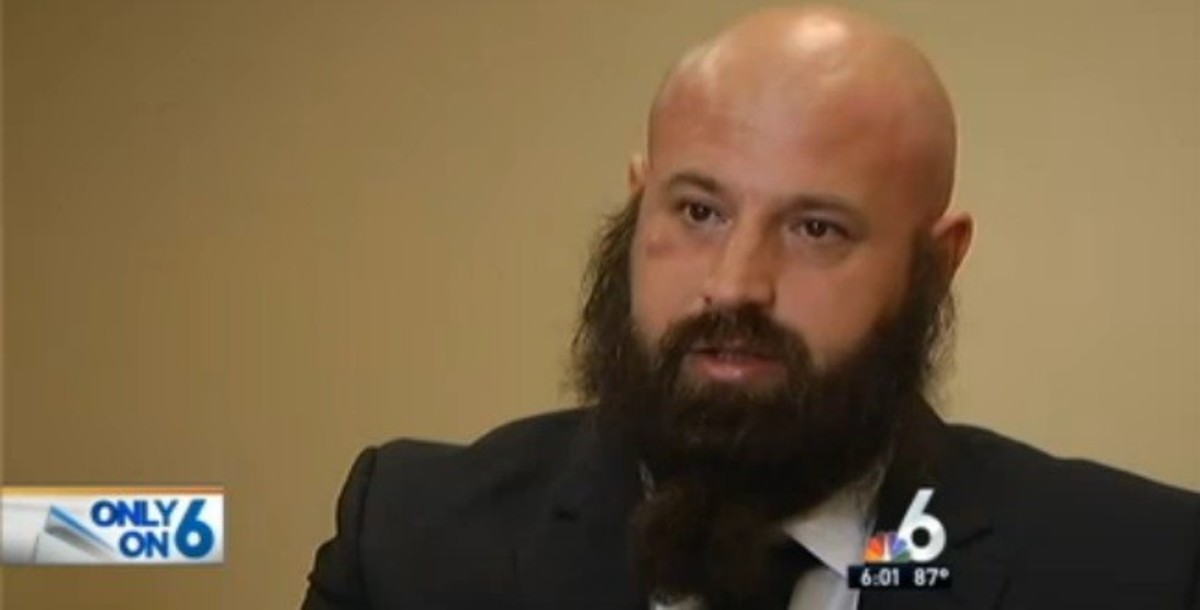 "The club manager called my bank and gave me the phone to talk to the bank and that's when the cop interfered and I think he said, 'I'm tired of this S**t"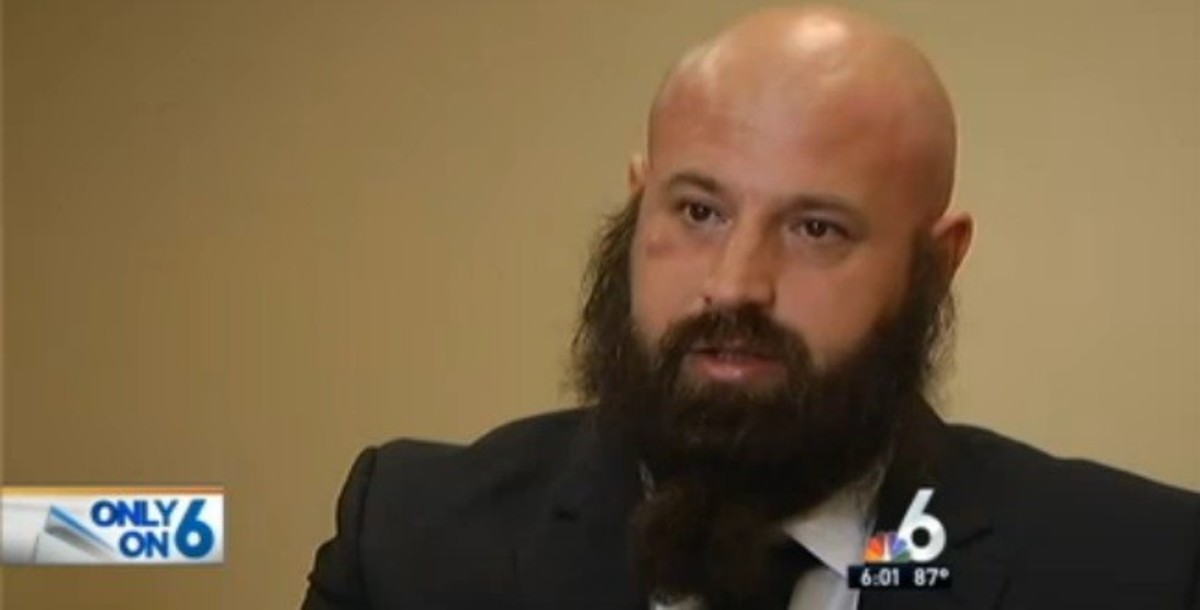 Last week, a man in Florida was taken from the VIP room of an exclusive nightclub in handcuffs after a common electronic error created some confusion with his credit card.
Don Marcani and a friend were at Cyn Nightclub in Fort Lauderdale last Friday night when they decided that they were going to purchase bottle service in the club's VIP room.
The group was using credit cards to buy drinks all night with no problem, but then when they were charged the $600 for VIP access on those same credit cards, the cards were declined.  Marcani then tried multiple other cards, which were also denied, and eventually got the bank on his phone to confirm his identity and sort out the problem.
"At the VIP section, she took my credit card, took my ID, brought the bottle service out and after a while, she came back out and she told me, 'Your credit card is declined,' and I said, 'that's impossible,'" Marcani told reporters.
"The club manager called my bank and gave me the phone to talk to the bank and that's when the cop interfered and I think he said, 'I'm tired of this Sh!%," Marcani recalled.
Marcani even asked if the officer would escort him out to the ATM so he could pay his bill in cash, but the impatient officer refused and arrested Marcani for grand theft.  Oddly, the police didn't claim that the credit card was stolen, because they allowed him hold onto those cards and use them to bail himself out hours later, a charge that cost him over $1000.
"It wasn't accepted at the nightclub, but I used that credit card to get out of jail," Marcani said.
According to Marcani's email and arrest records, the officer arrived at 3:49 a.m. and arrested him just moments later.  Meanwhile, at 3:57 a.m, when Marcani was in the back of the police car, confirmation emails began to come into his cellphone from his bank and Capital One, asking him to approve his purchases at the nightclub.  Unfortunately, his smartphone had already been confiscated by police at that time.
"I think we are all used to getting those emails from credit card companies saying, 'Hey, did you authorize this charge?…Now, we have to worry about getting arrested for using our own credit card," Marcani's lawyer, David Edelstein, said.
---
John Vibes is an author, researcher and investigative journalist who takes a special interest in the counter culture and the drug war. In addition to his writing and activist work he is also the owner of a successful music promotion company. In 2013, he became one of the organizers of the Free Your Mind Conference, which features top caliber speakers and whistle-blowers from all over the world. You can contact him and stay connected to his work at his Facebook page. You can find his 65 chapter Book entitled "Alchemy of the Timeless Renaissance" at bookpatch.com.
DASH cryptocurrency and The Free Thought Project have formed a partnership that will continue to spread the ideas of peace and freedom while simultaneously teaching people how to operate outside of the establishment systems of control like using cryptocurrency instead of dollars. Winning this battle is as simple as choosing to abstain from the violent corrupt old system and participating in the new and peaceful system that hands the power back to the people. DASH is this system.
DASH digital cash takes the control the banking elite has over money and gives it back to the people. It is the ultimate weapon in the battle against the money changers and information controllers.
If you'd like to start your own DASH wallet and be a part of this change and battle for peace and freedom, you can start right here. DASH is already accepted by vendors all across the world so you can begin using it immediately.