May 3, 2014
San Diego Sheriff's Department is facing a lawsuit for a sickening display of police brutality.
Police were searching for a domestic violence suspect when Antonio Martinez happen to walk by them while putting the hood of his sweatshirt on, on his way to work in his family's bakery.
Sheriff's Deputies, who had no reasonable suspicion to detain him, called out to Martinez to stop.
When Matinez, who has the mental capacity of a 7-year-old, did not stop, Deputy Jeffrey Guy became angry at him for "exercising his constitutional right not to stop for a consensual detention," the lawsuit alleges.
The lawsuit states that the deputy "looked Tony in the face and then unloaded a canister of highly irritating pepper spray into Tony's face and eyes," beat him with a weighted baton, slammed his face on the pavement and cuffed him.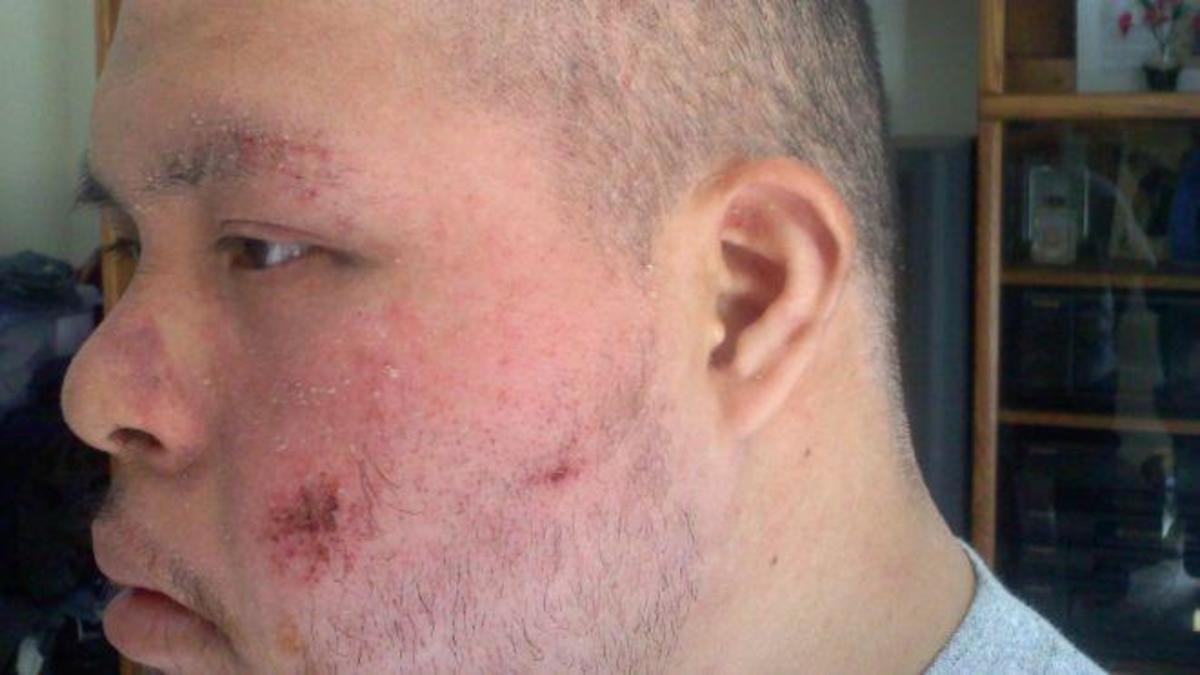 Apparently this 4′ 11″, 158 pound, person with Down syndrome, was an imminent threat to Deputy Guy and he felt this use of force necessary.
All the while Martinez's two younger sisters were yelling at the police to stop, telling them that he has Down syndrome.
Other deputies jumped in and Martinez was finally detained and then jailed for 5 hours.
"We made a mistake."
Is what the Sheriff's spokeswoman Jan Caldwell told reporters about this incident.
In a disgusting and petty attempt to reconcile this brutality, two days following the incident, Vista sheriff's Captain Joe Rodi arranged a meeting with the family. He apologized and offered the family a turkey, "in the spirit of the holidays".
Are you freaking kidding!? Sorry guys, I know we just beat down your innocent family member for no reason, but here is a delicious turkey. The family obviously declined.
Deputy Jeffrey Guy had who had been at deputy for about four months at the time of the incident, remains on the job.
DASH cryptocurrency and The Free Thought Project have formed a partnership that will continue to spread the ideas of peace and freedom while simultaneously teaching people how to operate outside of the establishment systems of control like using cryptocurrency instead of dollars. Winning this battle is as simple as choosing to abstain from the violent corrupt old system and participating in the new and peaceful system that hands the power back to the people. DASH is this system.
DASH digital cash takes the control the banking elite has over money and gives it back to the people. It is the ultimate weapon in the battle against the money changers and information controllers.
If you'd like to start your own DASH wallet and be a part of this change and battle for peace and freedom, you can start right here. DASH is already accepted by vendors all across the world so you can begin using it immediately.