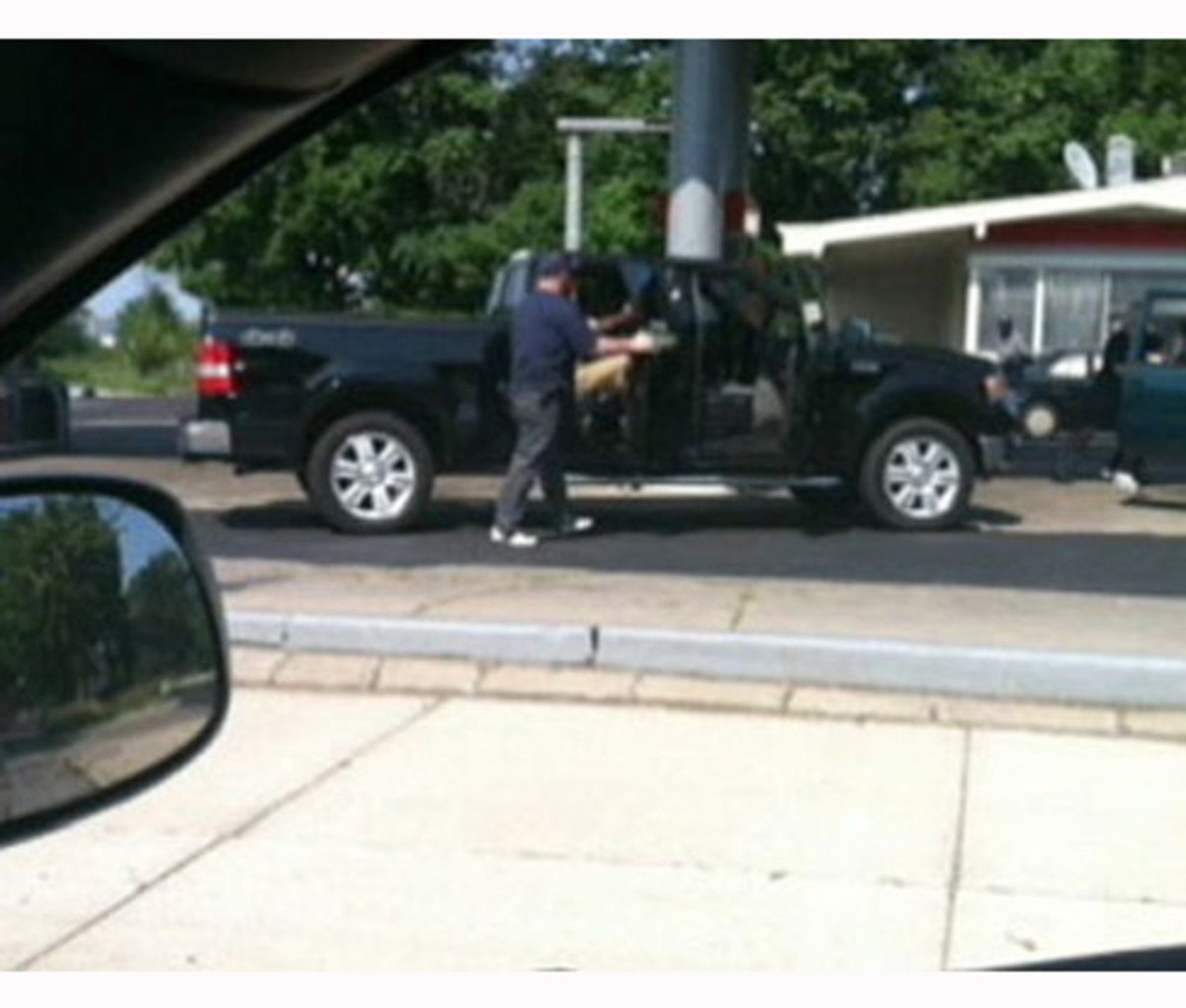 A good Samaritan with a camera helped in catching an off-duty Detroit Police Officer and his former DPD accomplice, who were involved in a pistol-whipping and robbery outside a Citgo gas station. It was originally thought that the men conducting the robbery were impersonating police officers. Then, according to DPD Chief James Craig,  "Several unidentified police officers were working this particular robbery case, recognized one of the suspects in the photographs as being a member of the Detroit Police Department."
According to WJBK,, now under arrest are two police sergeants, a 47-year-old officer and 20-year veteran of the Detroit Police Department and his 42-year-old buddy from the police academy, who is a former DPD cop and 17-year veteran of the St. Clair Shores Police Department. The later recently received a distinguished service award.
"In fact, they were police officers, just not working on-duty at the time," Craig said.
One of the alleged victims identified the St. Clair Shores sergeant from a photo lineup.
It is alleged the two sergeants pulled up in a black pickup, got out of the truck with their guns drawn and their badges around their necks, detained two young men in their early twenties, searched them and pistol-whipped one of them, stealing his wallet and cell phone. The other alleged victim told police they also stole his money.
Funny how it was originally thought that the men doing the robbing had to be impersonating the police. As if it is entirely unthinkable to assert that cops could actually rob people. In fact, as we have previously reported, police theft is becoming quite the epidemic.
DASH cryptocurrency and The Free Thought Project have formed a partnership that will continue to spread the ideas of peace and freedom while simultaneously teaching people how to operate outside of the establishment systems of control like using cryptocurrency instead of dollars. Winning this battle is as simple as choosing to abstain from the violent corrupt old system and participating in the new and peaceful system that hands the power back to the people. DASH is this system.
DASH digital cash takes the control the banking elite has over money and gives it back to the people. It is the ultimate weapon in the battle against the money changers and information controllers.
If you'd like to start your own DASH wallet and be a part of this change and battle for peace and freedom, you can start right here. DASH is already accepted by vendors all across the world so you can begin using it immediately.