MSNBC: Police are not soldiers.
The Free Thought Project
Matt Agorist 
June 29, 2014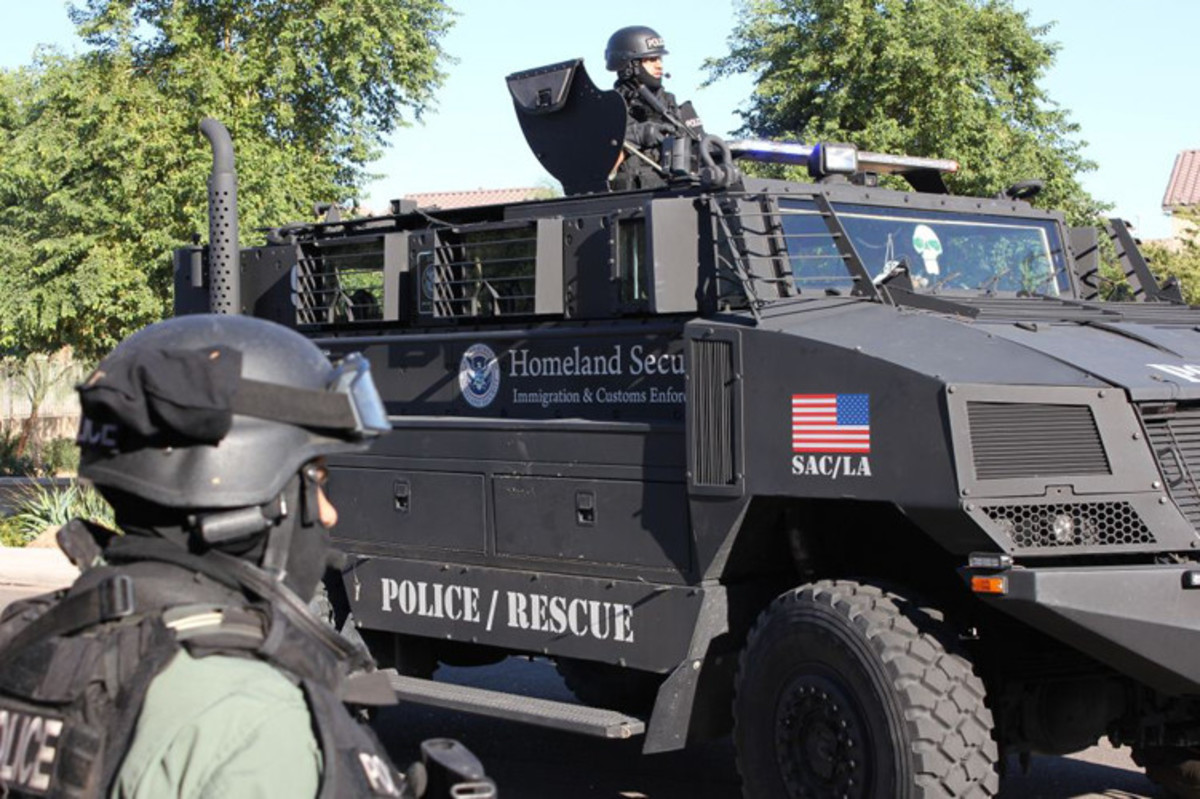 The increase in police brutality in this country is a frightening reality. In the last decade alone the number of  people murdered by police has reached 5,000. The number of soldiers killed since the inception of the Iraq war, 4489.
What went wrong? In the 19070's SWAT teams were estimated to be used just a few hundred times per year, now we are looking at over 40,000 military style "knock and announce" police raids a year.
The problem of police militarization is a legitimate threat to the very fabric of a free society.
We are now witnessing the horrible manifestations of this standing army that has been built up around us in the name of throwing people in cages for their personal choices.
Innocent children are now being caught in the violent fodder that is the War on Drugs.
This problem has been staring us right in the face for a long time and up until now, has been being largely ignored.
However, the elephant in the living room has caused so much damage that even the mainstream media is now being forced to cover it.
Because of people out there like you, that share these atrocious stories of police violence, this conversation is being forced into the public debate.
Below is the materialization of your refusal to remain silent in the face of tyrants, give yourself a pat on the back!

DASH cryptocurrency and The Free Thought Project have formed a partnership that will continue to spread the ideas of peace and freedom while simultaneously teaching people how to operate outside of the establishment systems of control like using cryptocurrency instead of dollars. Winning this battle is as simple as choosing to abstain from the violent corrupt old system and participating in the new and peaceful system that hands the power back to the people. DASH is this system.
DASH digital cash takes the control the banking elite has over money and gives it back to the people. It is the ultimate weapon in the battle against the money changers and information controllers.
If you'd like to start your own DASH wallet and be a part of this change and battle for peace and freedom, you can start right here. DASH is already accepted by vendors all across the world so you can begin using it immediately.