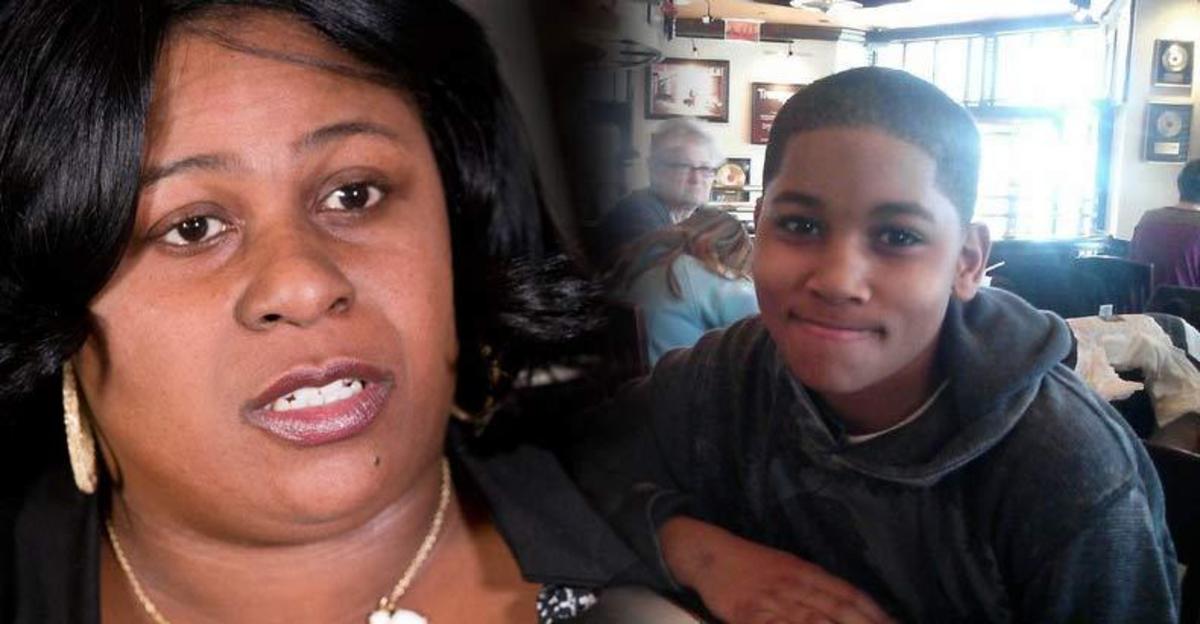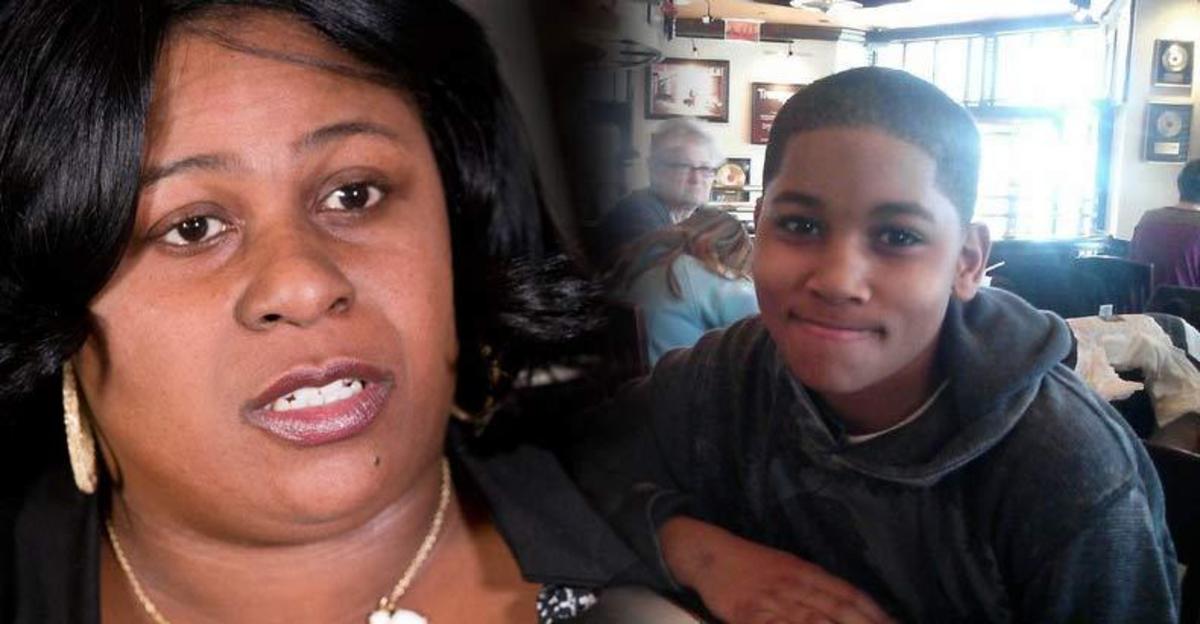 Cleveland, Ohio – Last year, we reported on the story of a young boy named Tamir Rice who was shot and killed by a police officer while playing in a park with a toy gun. There were a number of disturbing details about his case, including the fact the police department blamed him for his own death and handcuffed his nearby sister for crying at the sight of her dead brother.
Now it is being reported that the boy's surviving mother has recently moved into a homeless shelter because she can't continue to live right in front of the place where the police killed her child.
According to the Washington Post, Tamir's mother Samaria Rice said that she, "could no longer live next door to the killing field of her son."
"It is so sad that the face of police brutality in America is going to be the 12-year-old face of Tamir Rice. No one is being held accountable for the death of Tamir Rice," attorney Benjamin Crump said.
The video footage surfacing after the incident showed absolutely no restraint on the part of Cleveland patrol officer Timothy Loehmann, when he fired the shot that killed young Tamir Rice.
A quick look into the history of officer Timothy Loehmann, shows that he has a short and troubled past with police work. In fact, Loemann was actually terminated from his last job as a police officer because they did not think that he was mentally capable, or mature enough for the job. He was let go by the City of Independence Police Department in December of 2012, and then was quickly rehired with the Cleveland Police Department in March of last year.
Samaria's most recent public statement was made in the press conference below:
---
John Vibes is an author, researcher and investigative journalist who takes a special interest in the counter culture and the drug war. In addition to his writing and activist work he organizes a number of large events including the Free Your Mind Conference, which features top caliber speakers and whistle-blowers from all over the world. You can contact him and stay connected to his work at his Facebook page. You can find his 65 chapter Book entitled "Alchemy of the Timeless Renaissance" at bookpatch.com.
DASH cryptocurrency and The Free Thought Project have formed a partnership that will continue to spread the ideas of peace and freedom while simultaneously teaching people how to operate outside of the establishment systems of control like using cryptocurrency instead of dollars. Winning this battle is as simple as choosing to abstain from the violent corrupt old system and participating in the new and peaceful system that hands the power back to the people. DASH is this system.
DASH digital cash takes the control the banking elite has over money and gives it back to the people. It is the ultimate weapon in the battle against the money changers and information controllers.
If you'd like to start your own DASH wallet and be a part of this change and battle for peace and freedom, you can start right here. DASH is already accepted by vendors all across the world so you can begin using it immediately.