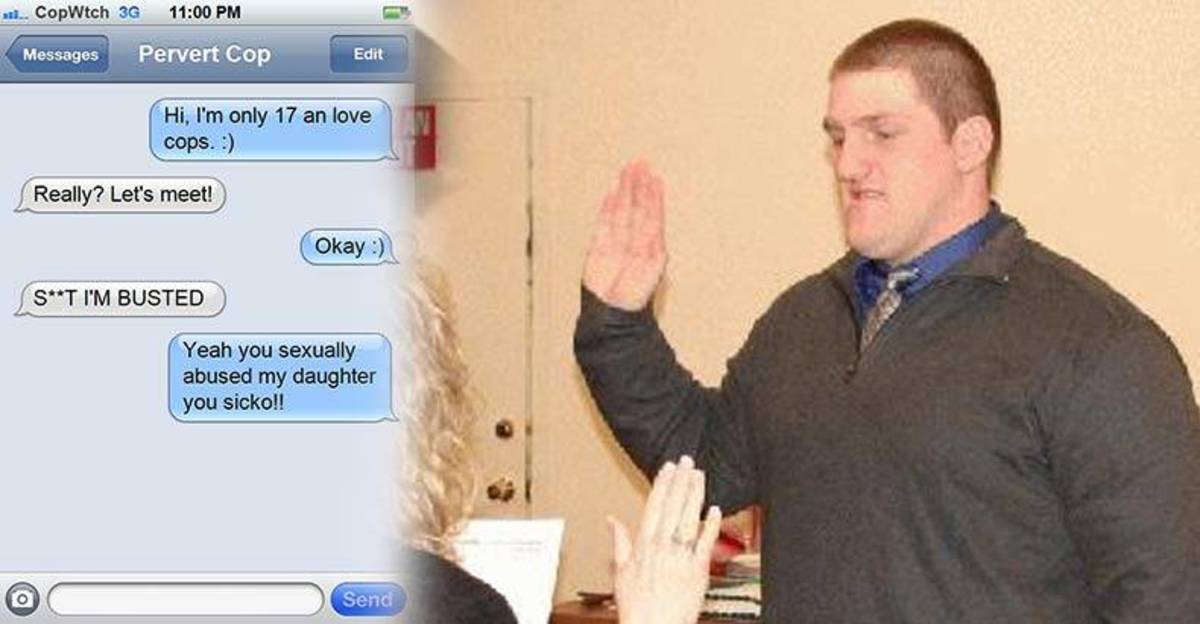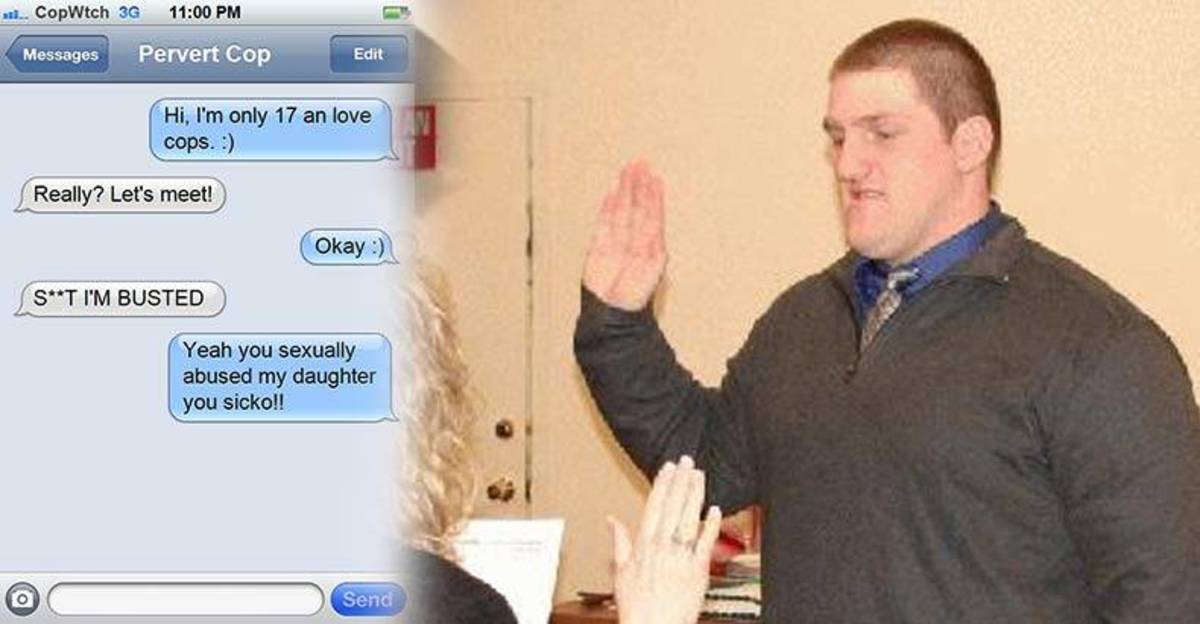 Moundsville, West Virginia – 26-year-old police officer Benjamin Davis was recently forced to resign after a concerned mother exposed him as a child molester in her very own independent online sting operation.
Davis allegedly sexually assaulted a 15-year-old girl, and when the girl's mother found out about what happened, she created a fake online profile so she could gather proof.
In her profile, the mother posed as a 17-year-old girl and had the caption "cops rule" in the description of her main photo. The mother convinced Davis that she was an underage girl and that she was interested in developing a sexual relationship with him.
"She created this account, and basically Mr. Davis answered that, and she was posing as a 17-year-old female in the Marshall County area. They began chatting with each other and planned to meet at some point," State Police Sgt. Mathew Adams told reporters.
When she had enough evidence on Davis, the woman reportedly revealed herself as the victim's mother and told him, "your actions will make people trust cops even less."
Once the matter was investigated, naked images of the victim and other underage girls were retrieved from electronic devices belonging to Davis. Davis was charged with third-degree sexual assault and soliciting a minor, and resigned from his job as a police officer before they were able to fire him.
"It's one of those it-ruined-my-whole-day type of things. I didn't see it coming. I got the call, went and met with the state police and they told me what was going on, and we absolutely have a duty to the citizens to make sure that our guys are not doing these type of things," Police Chief Tom Mitchell said in a statement.
---
John Vibes is an author, researcher and investigative journalist who takes a special interest in the counter culture and the drug war. In addition to his writing and activist work he is also the owner of a successful music promotion company. In 2013, he became one of the organizers of the Free Your Mind Conference, which features top caliber speakers and whistle-blowers from all over the world. You can contact him and stay connected to his work at his Facebook page. You can find his 65 chapter Book entitled "Alchemy of the Timeless Renaissance" at bookpatch.com.
DASH cryptocurrency and The Free Thought Project have formed a partnership that will continue to spread the ideas of peace and freedom while simultaneously teaching people how to operate outside of the establishment systems of control like using cryptocurrency instead of dollars. Winning this battle is as simple as choosing to abstain from the violent corrupt old system and participating in the new and peaceful system that hands the power back to the people. DASH is this system.
DASH digital cash takes the control the banking elite has over money and gives it back to the people. It is the ultimate weapon in the battle against the money changers and information controllers.
If you'd like to start your own DASH wallet and be a part of this change and battle for peace and freedom, you can start right here. DASH is already accepted by vendors all across the world so you can begin using it immediately.