The Free Thought Project
Matt Agorist
August 11, 2014
A photo posted to facebook shows an off-duty LAPD officer allegedly brandishing a pistol while driving on the eastbound 60 Freeway, east of downtown Los Angeles.
The photo was taken Thursday and then posted to the ABC 7 facebook page.
The LAPD has confirmed that the woman in the photo, holding the pistol, is in fact an LAPD officer. They assure us that the there is an Internal Affairs investigation now in progress.
Photoshop is a popular program and had this been a picture of the Dalai Lama, it would be hard to believe. However, cops have been known to brandish weapons in public, plenty of times.
In May a road raging ATF agent pulled a gun on a motorist during a hissy fit on a Minneapolis freeway.
In April, Hillsborough County Sheriff's Office homicide detective, Thomas Pettis, pulled a gun after an accident and told the man that HE rear-ended that he was "going to fucking kill him."
In December of last year, Tuscon Police Officer, Kyle James McCartin was given zero punishment for donning body armor and a pistol and drunkenly assaulting a gas station attendant.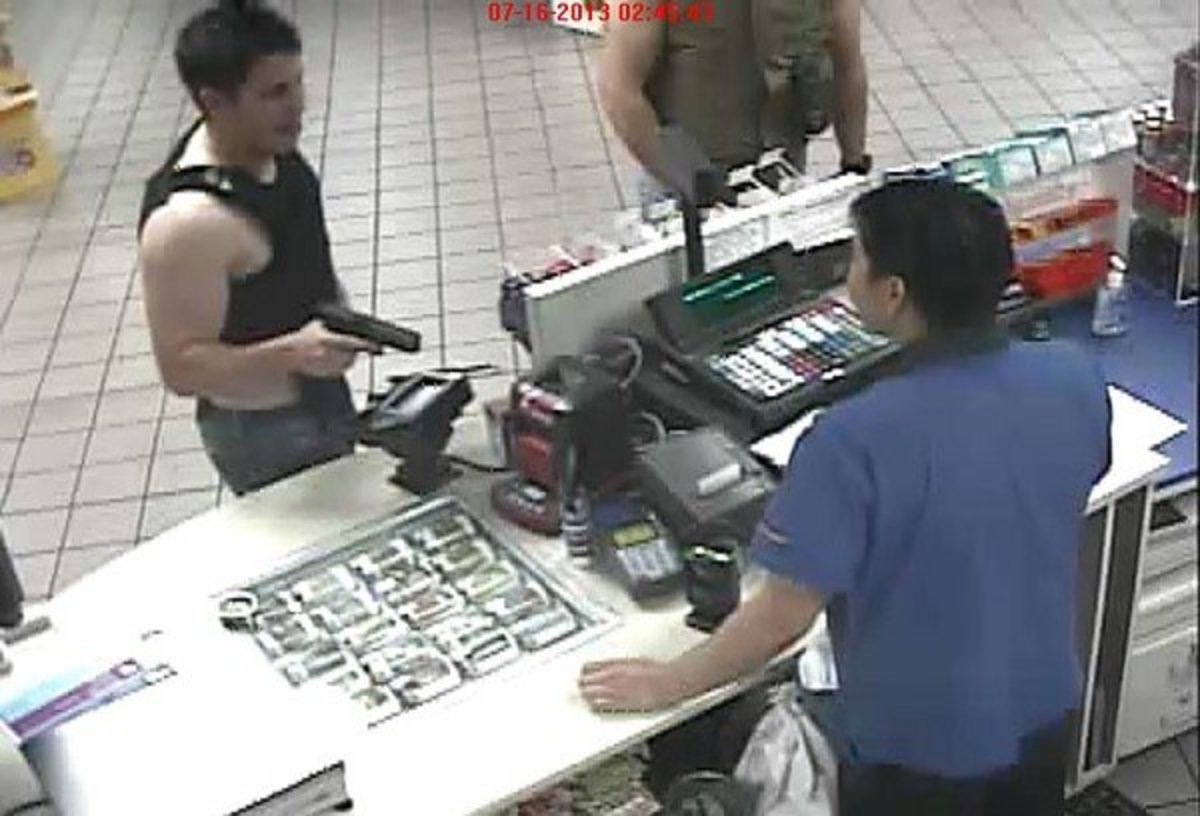 Or how about Forsyth County police officer, Scott Biumi, who pulled a gun on a teenager in the drive-thru of a McDonald's for taking too long to order.
The bottom line is that cops are known to assault people with deadly weapons, both on and off-duty, so the odds of this picture being photoshopped are slim to none.
DASH cryptocurrency and The Free Thought Project have formed a partnership that will continue to spread the ideas of peace and freedom while simultaneously teaching people how to operate outside of the establishment systems of control like using cryptocurrency instead of dollars. Winning this battle is as simple as choosing to abstain from the violent corrupt old system and participating in the new and peaceful system that hands the power back to the people. DASH is this system.
DASH digital cash takes the control the banking elite has over money and gives it back to the people. It is the ultimate weapon in the battle against the money changers and information controllers.
If you'd like to start your own DASH wallet and be a part of this change and battle for peace and freedom, you can start right here. DASH is already accepted by vendors all across the world so you can begin using it immediately.