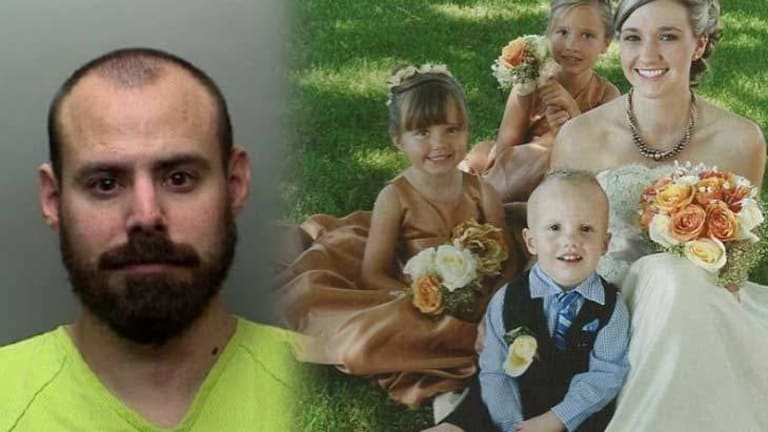 Bad Cop Kills Wife After Catching Her Smoking Marijuana, "Good Cop" Helps Him Cover It Up
More than two years after a Colorado cop killed his wife for smoking marijuana, a deputy has come forward to admit he covered it up.
Evans, CO-- New details are emerging in the case of former corrections Officer Tom Fallis. He was arrested for murder three years after his wife's death was ruled a suicide, despite being shot in the back of the head.
The case was reopened in April of last year after previously unheard witness testimony surfaced in addition to claims that the case was mishandled by police detective Michael Yates.
On Wednesday, an unidentified deputy was placed on paid leave pending an internal investigation. The deputy admitted that he had overheard Fallis confess to killing his wife on the night of her death as he responded to the scene, and he never reported it to anyone.
Ashley Fallis was killed on New Years Day of 2012 after the couple had hosted a New Years Eve party for their friends at their home the evening before. Her husband had consumed a large amount of alcohol but became enraged when someone had brought marijuana to the party and threw everyone out of the house.
According to witness testimony, neighbors overheard Fallis yelling at his wife, and her pleading with him to get off of her. One neighbor said that he overheard the former officer confess to the killing, and one of the couple's young children even gave eyewitness testimony to police, and stated that her father had killed her mother.
The 6-year-old little girl heartbreakingly told detectives that she saw "daddy getting the gun ready" and "saw daddy shoot mommy."
Despite all of this, plus the gunshot being in the back of the beautiful mother's head, the detectives ruled it a suicide and allowed Officer Fallis to remain free.
The family of his wife had witnessed the fight and knew the man's history of violence, however, and had pushed for years to have the case reopened ever since. Eventually, the case was reopened, and Fallis was arrested for second degree murder.
"The long and the short of it is our investigator was working follow-up and a Weld County deputy said, 'I heard Tom Fallis admit to shooting his wife,' " Evans Police Chief Rick Brandt told the Greeley Tribune. "Our investigator stopped the interview and called me because that information wasn't in any of the original reports, and I immediately relayed that information to the district attorney."
On Wednesday, it was also reported that none of the four deputies who immediately responded to the shooting filed reports on their involvement.