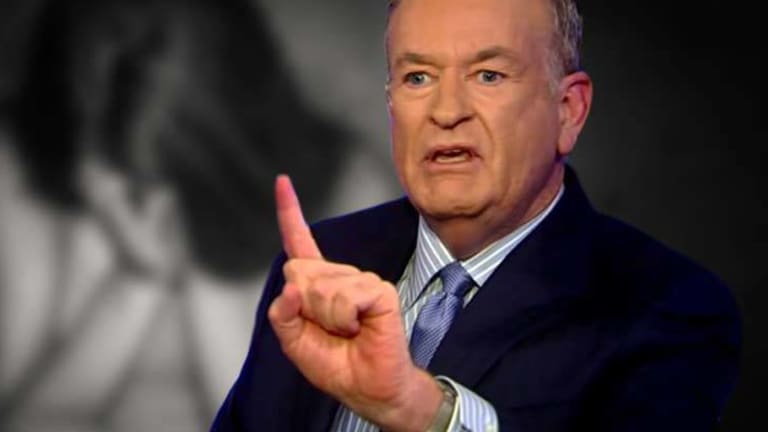 Mr. Family Values Bill O'Reilly Loses Custody of Kids After Allegedly Beating their Mother
Turns out that Bill O'Reilly is the evil person that he's constantly talking about on television.
As a self-proclaimed "one-percenter" who spent his career chastising delinquent fathers, Fox News anchor Bill O'Reilly recently lost custody of his children after a New York appeals court ruled that his kids no longer want to live with him and should reside exclusively with their mother. According to court records, O'Reilly's daughter witnessed him abusing her mother by grabbing her neck and dragging her down the stairs in a fit of rage.
On November 2, 1996, Bill O'Reilly married Maureen McPhilmy and together they had two children, Madeline and Spencer. The couple separated in 2010 and finalized their divorce a year later. They initially agreed to share custody of their children, but McPhilmy returned to court in February 2012 seeking full custody of her children after O'Reilly violated conditions of the agreement.
Last year, a Nassau County Supreme Court justice granted McPhilmy full custody of her children, but O'Reilly appealed the decision. McPhilmy decided to fight for full custody after discovering that O'Reilly had hired an independent child therapist named Lynne Kulakowski to perform virtually all of his parental duties. According to court transcripts, O'Reilly's daughter viewed him as an absentee parent who wasn't interested in raising her and struggled to control his rage, which she found "scary."
In May 2015, Gawker reported that a court-appointed forensic examiner testified at a closed hearing about an incident that O'Reilly's daughter, Madeline, claimed to have witnessed. Roughly a year before her parent's separation, Madeline reportedly saw her father grab her mother by the throat and drag her down a staircase while tightly gripping her neck. Madeline was nine years old at the time and believes her father did not know she was watching.
While O'Reilly and McPhilmy were still married in 2004, former Fox producer Andrea Mackris filed a sexual harassment lawsuit against O'Reilly. Accused of threatening Mackris, bragging about attending a sex show in Thailand, and insisting that Mackris masturbate over the phone with a vibrator, O'Reilly settled with Mackris for an undisclosed amount on October 28, 2004.
After O'Reilly and McPhilmy separated in 2010, McPhilmy began dating a Nassau County Police detective named Jeffrey Gross. In a fit of jealousy, O'Reilly used his influence at the Nassau County Police Department to initiate an internal affairs investigation into Gross. After finalizing their divorce in September 2011, O'Reilly attempted to formally annul their marriage and have McPhilmy excommunicated from the Roman Catholic Church.
On his own website, O'Reilly stated, "It was never easy being a father. Did you know that American icon Davy Crockett abandoned his children? And many other famous men did as well. Shameful. You can't be a real man if you don't look out for your kids. They need you."
Like a true hypocrite, O'Reilly berated black communities for raising fatherless children when in reality, his own children saw him as an absent and abusive father. Propaganda works both ways: those evil enough to spew bullshit and those stupid enough to chew it up in heaping mouthfuls.
Although O'Reilly has repeatedly been exposed for his blatant hypocrisy, his audience will once again turn a blind eye to his moral transgressions, without even a hint of remorse or repentance.
Andrew Emett is a Los Angeles-based reporter exposing political and corporate corruption. His interests include national security, corporate abuse, and holding government officials accountable. Andrew's work has appeared on Raw Story, Alternet, Activist Post, and many other sites. You can follow him on Twitter @AndrewEmett and on Facebook at Andrew Emett.