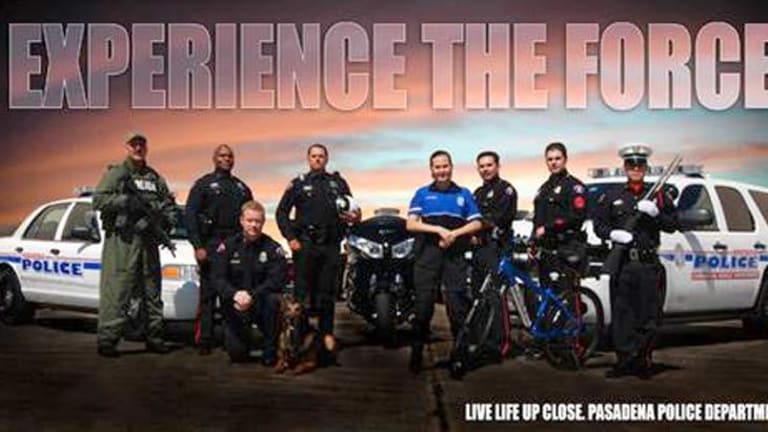 Surprised? Some Police Departments Experiencing Sharp Decline in New Applicants
It's certainly not the most dangerous job in America, so why aren't people willing to join team Blue?
Green Bay, Wisconsin - A news team in Wisconsin recently discovered that applicants for police jobs throughout the state have declined sharply over the past year. Target 2 News in Green Bay decided to go around to their local police departments and ask them to actually dig through their records for an accurate count of how many people have been applying for jobs over the past few years.
They discovered that in some areas, interest in police jobs dropped by nearly 50 percent in the past year alone.
"Our numbers are dropping," Capt. Jeff Sanborn, of the Brown County Sheriff's Office, told reporters.
"We're struggling to get people to apply. I'm surprised that it's so low," Lt. Jeff Brester, of the Green Bay Police Department said in a separate interview.
When asked why recruitment was so low, most police department officials blamed the media and said that especially in the past year, police have been portrayed negatively in the media. However, that is not entirely true. In fact, police are typically defended by the media. It just so happens that recently there have been so many cases of the police extreme police misconduct that the media has had no choice but to cover those stories.
The fact that recruitment among police is dropping is a positive sign that people are actually getting the message about police corruption. It shows that the attitude about police in our culture is shifting.
However, not every police department is having trouble with recruitment.
The police department in Ferguson, Missouri, which is at the center of the recent controversy involving police brutality, has actually seen an increase in applicants. The reason that Ferguson has seen such a rise in applicants when other areas have seen a decline is unknown.
It is possible that some cops are actually attracted to the "excitement" and "action" that is going on in the area. This would make sense considering the vast majority of police officers are adrenaline junkies.
Many people would be worried to learn there may be less police officers, or less people willing to be police officers. However, just because there are fewer cops, does not mean that there will be more crime. In New York recently, police severely cut back the number of arrests that they made and crime actually went down.
John Vibes is an author, researcher and investigative journalist who takes a special interest in the counter culture and the drug war. In addition to his writing and activist work he is also the owner of a successful music promotion company. In 2013, he became one of the organizers of the Free Your Mind Conference, which features top caliber speakers and whistle-blowers from all over the world. You can contact him and stay connected to his work at his Facebook page. You can find his 65 chapter Book entitled "Alchemy of the Timeless Renaissance" at bookpatch.com.