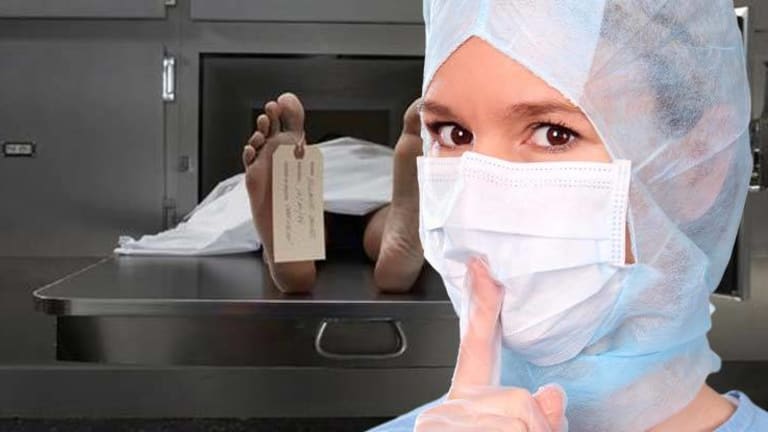 Study: 'World's Best Healthcare' -FAIL- Medical Errors Now 3rd Leading Cause of Death in US
The third leading cause of death for Americans has nothing to do with disease and everything to do with patient care gone awry.
Medical errors kill more people in the United States than anything else except heart disease and cancer, a stunning new study has found.
Scientists from Johns Hopkins finally quantified the number of deaths from medical mistakes — such as incorrect diagnoses, medication errors, botched surgeries, etc. — because those errors aren't specifically tracked under the current system.
Analyzing medical death rates from four separate previous studies, the Johns Hopkins team found 251,454 deaths out of 35,416,020 hospitalizations stemmed from various medical errors — which they say amounts to 9.5 percent of all deaths in the U.S.
According to the Leading Causes of Death as listed by the Centers for Disease Control and Prevention, which was updated last month, heart disease killed 614,348 people and cancer, 591,699 — but listed third is chronic lower respiratory disease, responsible for 147,101 deaths. Thus, medical mistakes amount to a silent near epidemic problem.
"Humans will always make mistakes, and we shouldn't expect them not to," explained the study's lead author and Johns Hopkins surgeon, Dr. Martin A. Makary, as cited by the New York Times. "But we can engineer safe medical care to create the safety nets and protocols to address the human factor. Measuring the magnitude of the problem is the first step."
In fact, a study from the Institute of Medicine in 1999 assessed the issue of medical error, calling the number of fatalities from such mistakes an "epidemic." Though debate had sparked over how to best address the problem, the new study makes apparent how pervasive medical error and the inability to report it remain to this day.
As the Timesexplained in one example of the obstacles in reporting fatal medical mistakes, "a poorly performed diagnostic test caused a liver injury that led to cardiac arrest, but the cause of death was listed as cardiovascular. In fact, the cause was a medical error. Diagnostic tests, communication breakdowns, the failure to do necessary tests, medication dosage errors and other improper procedures were all considered medical errors in the study."
"In the old school of medicine," Makary continued, "it was not well recognized that people actually die from the care that they receive rather than the disease or illness for which they seek care." But considering the extent of the issue, and the gravity of patient safety, Makary explained, "we should have a more open and honest conversation about the problem."
A more thorough and accurate system of reporting such mistakes could go a long way to addressing which medical errors are the most frequent — and what could be done to better prevent them from occurring.
"We all know how common it is," Makary suggested. "We also know how infrequently it's openly discussed."
A detailed method to track healthcare errors, similar to what has been done with cancer, for example, could be the best first step toward awareness in the medical community — and, thus, increased patient safety. Roadblocks to reporting medical mistakes do exist — not surprisingly, it comes down to money.
"One of the big issues that we in the patient safety research field face, that we run up against, is a problem where there's very little funding for research in making care safer and better," Makary said. "Part of the problem is that our national funding is informed from our national health statistics. But those statistics don't recognize medical care gone awry as a cause of death."
Makary compared the lack of standardization in reporting medical errors to that of detailed and widely available reporting which occurs after an airplane crash.
"When a plane crashes, we don't say this is confidential proprietary information the airline company owns," he said. "We consider this part of public safety. Hospitals should be held to the same standards."
View More: Health News|Live News|More News Videos