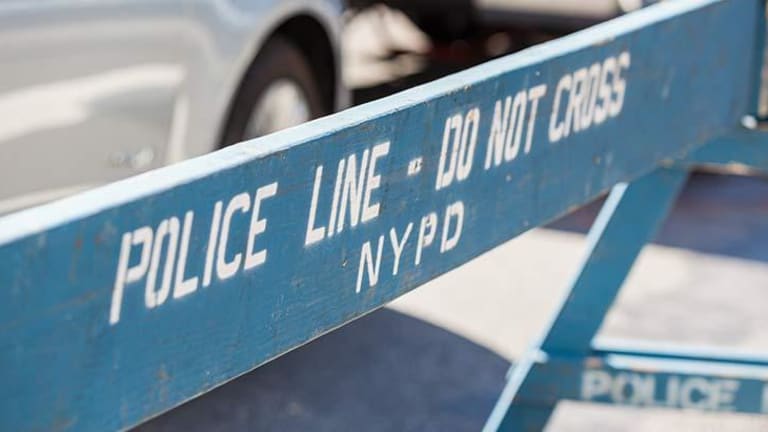 Officer Named Cop of the Year After Paralyzing a Man, Taxpayers Shell Out $25 Million for his Abuse
In what world would it be considered okay to chase down an innocent man, shoot him, leave him paralyzed, and award the man who did this to him?
New York, NY -- The NYPD are saying it was an "anti-police atmosphere" that led to the $25.2 million settlement for a Brooklyn man.
Eugene Sims, 39, was severely injured after NYPD officer Sean O'Brien shot him during a "life-or-death" confrontation outside a Bushwick bodega on April 6, 2009.
Police wrongfully thought that Sims was conducting a drug deal, so they approached him. Not wanting to be kidnapped and caged for contrived crimes, Sims ran.
When police caught up to him, O'Brien shot the unarmed man, leaving him paralyzed from the waist down.
It was originally claimed by the NYPD that Sims had a weapon. However, this was later proved to be a falsehood.
On Friday, six jurors unanimously agreed that O'Brien used "excessive force" in shooting Sims. They awarded him $16.5 million for pain and suffering, according to court papers.
Sims also won $8 million for future medical expenses, $200,000 for the ten days he spent in jail after he was shot and another $500,000 for unlawful arrest. This brought the total to $25.2 million.
"Plaintiff was wantonly, intentionally, maliciously, illegally and brutally assaulted, attacked and shot by O'Brien," states the lawsuit, filed in 2010. "Plaintiff was severely and permanently injured and damaged."
The ruling was predictably contested by the NYPD and their Union.
"This verdict clearly supports the anti-police atmosphere in the city of New York and the lunacy in how criminals are able to game the city. The message is clear: New York City will pay criminals big money if they come here to commit a crime," said Sergeants Benevolent Association president Ed Mullins.
Not only was 'Brien not disciplined for his brutally negligent actions, but he was praised by the department, eventually winning one of its highest honors.
The NYPD found that O'Brien did nothing wrong, sources said.

The sergeants union even gave O'Brien one of its "Sergeant of the Year" awards.
In what world would it be considered okay to chase down an innocent man, shoot him, leave him paralyzed, and award the man who did this to him?
Sadly this type of abuse will continue as long as police officers can defer their personal liability onto the backs of the taxpayers.
As the Free Thought Project reported, there are tens of thousands of complaints filed against the NYPD every year and this number is on the rise.
A lawsuit is filed against the NYPD every 2 1/2 hours.
If these staggering numbers show us anything, it's that the time for discussing solutions is well overdue.
A sure fire way to force police accountability would be to have officers carry their own personal liability insurance. Every time a victim of police brutality is awarded monetary damages, it is the innocent taxpayers who are held responsible, not the individual police officer.
If the individual's job was directly affected by the quality of their service, you could rest assured that excessive force claims would plummet. This would effectively get rid of problem officers who would have to either stop being a problem or become uninsurable, thereby becoming unemployable.
The dilemma of police brutality, however, does not arise from a lack of solutions, but from a lack listening; by those with the "authority" to implement them.
Nonetheless, if enough of us, even a small and irate minority, keep pushing these ideas to the forefront, we can and will rein in the police state.