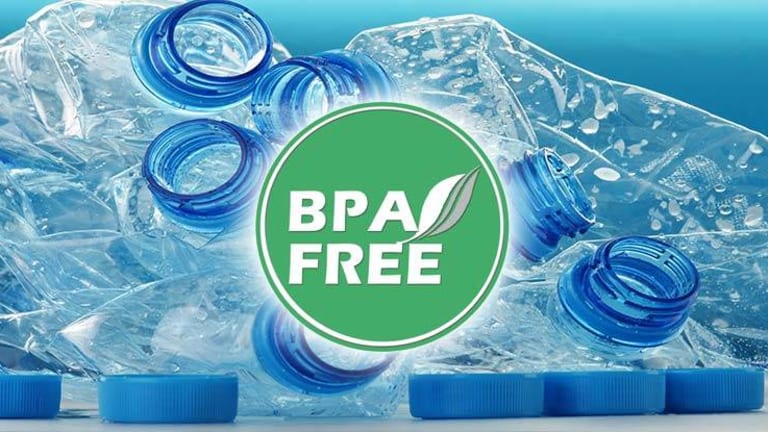 Shocking Study -- "BPA-free" Plastics No Safer than BPA, Causing a Slew of Debilitating Side Effects
"Safe" alternative to BPA products found to pose a dangerous threat to the health of young children and adults.
In 2012, the Food and Drug Administration banned the use of Bisphenol A (BPA) in baby bottles, sippy cups, and infant formula packaging. Manufacturers had already dropped the use of BPA after studies linked it to early puberty and a rise in breast and prostate cancers.
"BPA-free" became all the rage, but even in 2014, there were hints that BPA alternatives were not as safe as presumed. A new study by UCLA researchers is adding to the evidence that BPS—the most common alternative—is most likely no safer than BPA.
"Our findings are frightening and important," said senior author Nancy Wayne. "Consider it the aquatic version of the canary in the coal mine."
The study, published in the journal Endocrinology, was "the first to examine the effects of BPA and BPS on key brain cells and genes that control the growth and function of organs involved in reproduction."
In controlled experiments on zebrafish, both chemicals sped up embryonic development, which led to the fish equivalent of premature birth. The effect was observed even at low levels of BPA or BPS equivalent to polluted river water. Zebrafish are commonly used to study the impact of plastic additives because their transparent embryos allow direct observation of cell growth.
"Exposure to low levels of BPA had a significant impact on the embryos' development of brain cells that control reproduction, and the genes that control reproduction later in life," said Wayne. "We saw many of these same effects with BPS found in BPA-free products. BPS is not harmless."
The researchers also discovered that both BPA and BPS acted through an estrogen system and through a thyroid hormone system.
Wayne told CNN: "Because of thyroid hormone's important influence on brain development during gestation, our work holds important implications for general embryonic and fetal development, including in humans."
Over the past 20 years, the U.S. has seen a rise in premature births and early onset of puberty. Endocrine-disrupting chemicals, including BPA and now BPS, are believed to be contributing to these phenomena.
The safety of BPS was beginning to be called into question in 2013 when Texas researchers found that tiny amounts could interfere with the normal functioning of cells. A study in Canada found that BPS caused a higher degree of abnormal effects on neural cell growth than BPA. A rat study found that normal doses of BPS caused heart arrhythmia.
"It's all pointing in the same direction: BPS is not harmless," said Wayne. "Consumers should be cautious about the assumption that 'BPA-free' means a product is safe."