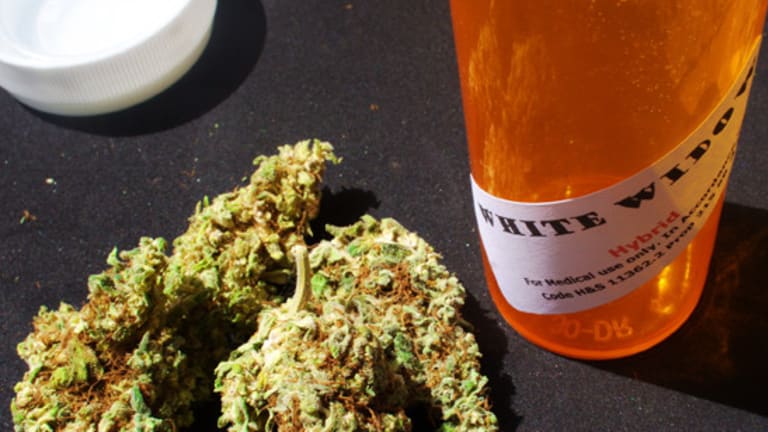 New Study: Cannabis Compounds Can Kill Cancer Cells
Researcher says cannabinoids might treat cancer as well as billion-dollar drugs
A British researcher has found that cannabinoids, a term for chemicals derived from marijuana, can kill leukemia cells, and he expects clinical trials for new medications to begin soon.
The findings, published in the October issue of Anticancer Research: International Journal of Cancer Research and Treatment, show that certain non-psychoactive cannabinoids "resulted in dramatic reductions in cell viability" and "caused a simultaneous arrest at all phases of the cell cycle," according to an abstract posted online.
The study tested six cannabinoids, together and independently, on leukemia cells. Study author Wai Liu, an oncologist at the University of London's St. George's medical school, told U.S. News the chemicals displayed "potent anti-cancer activity" and, significantly, "target and switch off" pathways that allow cancers to grow.
"There's quite a lot of cancers that should respond quite nicely to these cannabis agents," Liu said. "If you talk about a drug company that spent billions of pounds trying to develop these new drugs that target these pathways, cannabis does exactly the same thing – or certain elements of cannabis compounds do exactly the same thing – so you have something that is naturally produced which impacts the same pathways that these fantastic drugs that cost billions also work on."
Liu stresses that his research focused on chemicals that would not intoxicate patients.