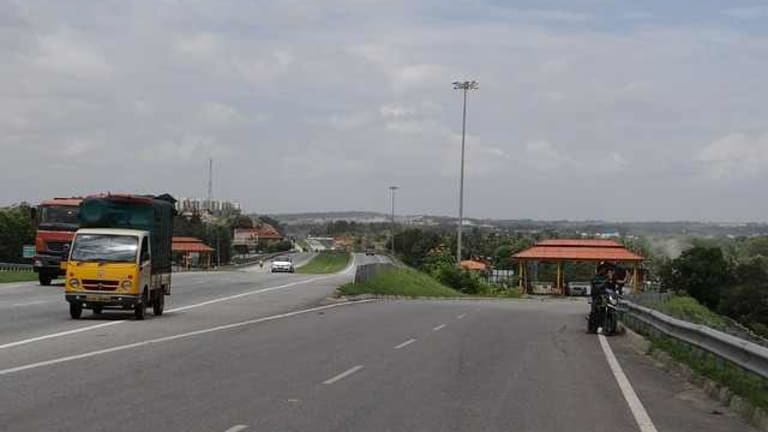 Warning Drivers: E-Z Pass Lanes Are Becoming Speed Traps
According to a recent report, E-Z Pass locations in several states throughout the east coast and mid-west have become speed traps.
It is obvious to many that toll plazas can be potential danger-zones, as they are frequently patrolled and staffed by police and government agents. However, the speed limits in E-Z pass and other toll lanes drop drastically from the highway with little to no warning, and these speed limits are typically ignored by most drivers.
This disregard for the changing speed limit has not resulted in many problems or accidents, but police and E-Z pass officials are cracking down anyway, threatening violators with penalties and fines. In some cases, the speed limit is monitored automatically by camera, without the need for any police officers to be present.
In many states in the metropolitan area between New York and Washington DC, the police will now be heavily enforcing speed limits at toll booth areas, but will now have some extra help in E-Z Pass lanes. According to some reports, you could have your E-Z pass suspended or receive speeding tickets from the government, depending upon how you get caught.
Currently five of the fifteen states that offer E-Z pass have an explicit policy when it comes to drivers speeding in E-Z Pass lanes, with the strip between Washington DC and New York being one of the more strictly enforced areas.
Officials with E-Z pass in Maryland say that when police don't intervene directly with speeders, they can still face penalties from E-Z Pass. While officials at E-Z pass have said that they do not personally ticket individuals, they have not been clear about whether or not they are sharing their information with police.
"If we clock you at 12 mph more than that, we will send you a warning, saying slow down. It's not a ticket. If a driver gets a second such notice within six months, their E-Z Pass account can be suspended for up to 60 days," Becky Freeberger, a spokeswoman for the Maryland Transportation Authority recently told USA Today.
The two major toll plazas in the Baltimore area, the Harbor and FT McHenry tunnels, are both heavily trafficked by police who stay on the look out for speeders as well as people with missing lights, expired registrations and outstanding warrants.
In Pennsylvania, they have a similar policy where the toll plazas are heavily trafficked by police, but E-Z pass still has the ability to send warnings or cancellation notices to drivers who are not caught by police.
In Rhode Island, lasers are even used to monitor drivers in E-Z Pass lanes on the Newport Bridge.
Among those states where speeds are not monitored by E-Z pass are North Carolina, Delaware, Maine, Massachusetts, New Hampshire and Ohio, although it is still smart to be cautious around toll booths anyway, because police always tend to be lurking nearby.
John Vibes is an author, researcher and investigative journalist who takes a special interest in the counter culture and the drug war. In addition to his writing and activist work he is also the owner of a successful music promotion company. In 2013, he became one of the organizers of the Free Your Mind Conference, which features top caliber speakers and whistle-blowers from all over the world. You can contact him and stay connected to his work at his Facebook page. You can find his 65 chapter Book entitled "Alchemy of the Timeless Renaissance" at bookpatch.com.