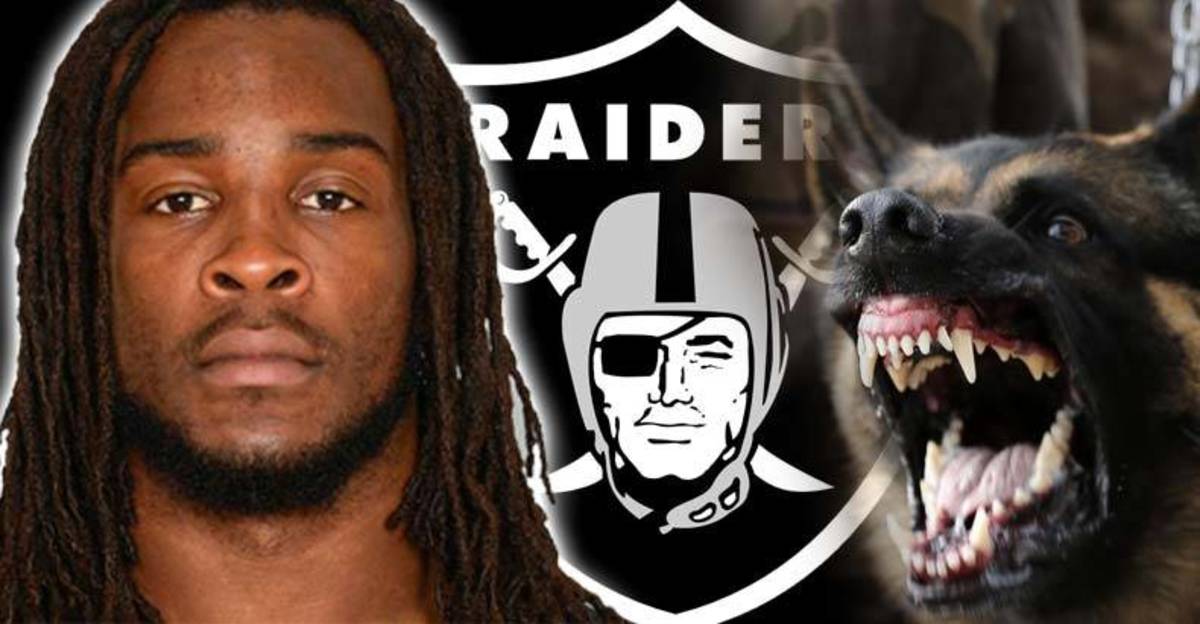 Pittsburgh, PA – Oakland Raiders linebacker Ray-Ray Armstrong is being investigated by the Allegheny County Sheriff's Office for allegedly taunting a police K-9 prior to the start of the Raiders game against the Steelers.
Armstrong is accused of barking at the dog, while lifting his shirt and pounding on his chest after exiting the locker room and entering the field for pregame warm-ups, according to Chief Deputy Kevin Kraus.
"The dog was going crazy," Kraus said. "The deputy was trying to control the dog the best she could." Kraus claims Armstrong told the deputy holding the K-9 to "send the dog."
"We were immediately notified about the incident, and we immediately initiated a criminal investigation into the matter," Kraus said.
The alleged crime would be considered a third-degree felony in Pennsylvania, with a potential prison sentence of seven years. Armstrong could potentially face charges by the end of the week, according to a report by ESPN.
Both organizations and the NFL were all notified of the investigation by the sheriff's office. Police have obtained video surveillance footage of the incident and witness statement, but they weren't able to interview Armstrong before he left town.
The idea that a man can face 7 years in prison for barking at a dog is completely absurd. There were over 60-thousand screaming fans in the stadium that day, yet police chose to criminalize the behavior of one amped up football player.
Let's get this straight.
Police can murder, rape, lie and steal, and not see a day in court or go to prison for their crimes, but if you taunt a police dog you're facing 7 years in prison.
Where is the common sense in this country!
Think about it… does this man really deserve to lose his right to vote, own a firearm, or be locked in a cage for years for barking at a dog in a stadium full of screaming fans?!
Land of the free you say? Get a clue!
---
Jay Syrmopoulos is an investigative journalist, free thinker, researcher, and ardent opponent of authoritarianism. He is currently a graduate student at University of Denver pursuing a masters in Global Affairs. Jay's work has been published on Ben Swann's Truth in Media, Truth-Out, AlterNet, InfoWars, MintPress News, as well as many other sites. You can follow him on Twitter @sirmetropolis, on Facebook at Sir Metropolis and now on tsu.