May 5, 2014
Former NYPD cop, Michael Setiawan went on a hate filled rampage Saturday night in a Jewish neighborhood.
Anti-Semitic graffiti was spray-painted in red on a school building and on 20 private residences and cars. A surveillance camera at the school showed Setiawan spray-painting on the school's door; hate graffiti was found there.
https://www.youtube.com/watch?v=Pk4KbugH410#t=17
According to NYPost,
Police said he used red spray paint to scrawl, "F–k you Jew," and "Jews ain't s–t" on cars, and buildings, including a Jewish school, the B'nos Zion Bobov yeshiva.

Setiawan, 36, had worked at the 69th Precinct in Canarsie until he resigned in 2007.

He was busted Sunday morning at his Queens home after cops tracked him down using surveillance videos that showed his face and the license plate of his car.

After spending some nine hours in the 66th Precinct station house in Brooklyn, Setiawan, looking disheveled in a hooded sweat shirt and jeans, was moved to a hospital for psychiatric evaluation.
This photo, Courtesy of William Miller, gives a visual explanation of why Setiawan was moved to a hospital.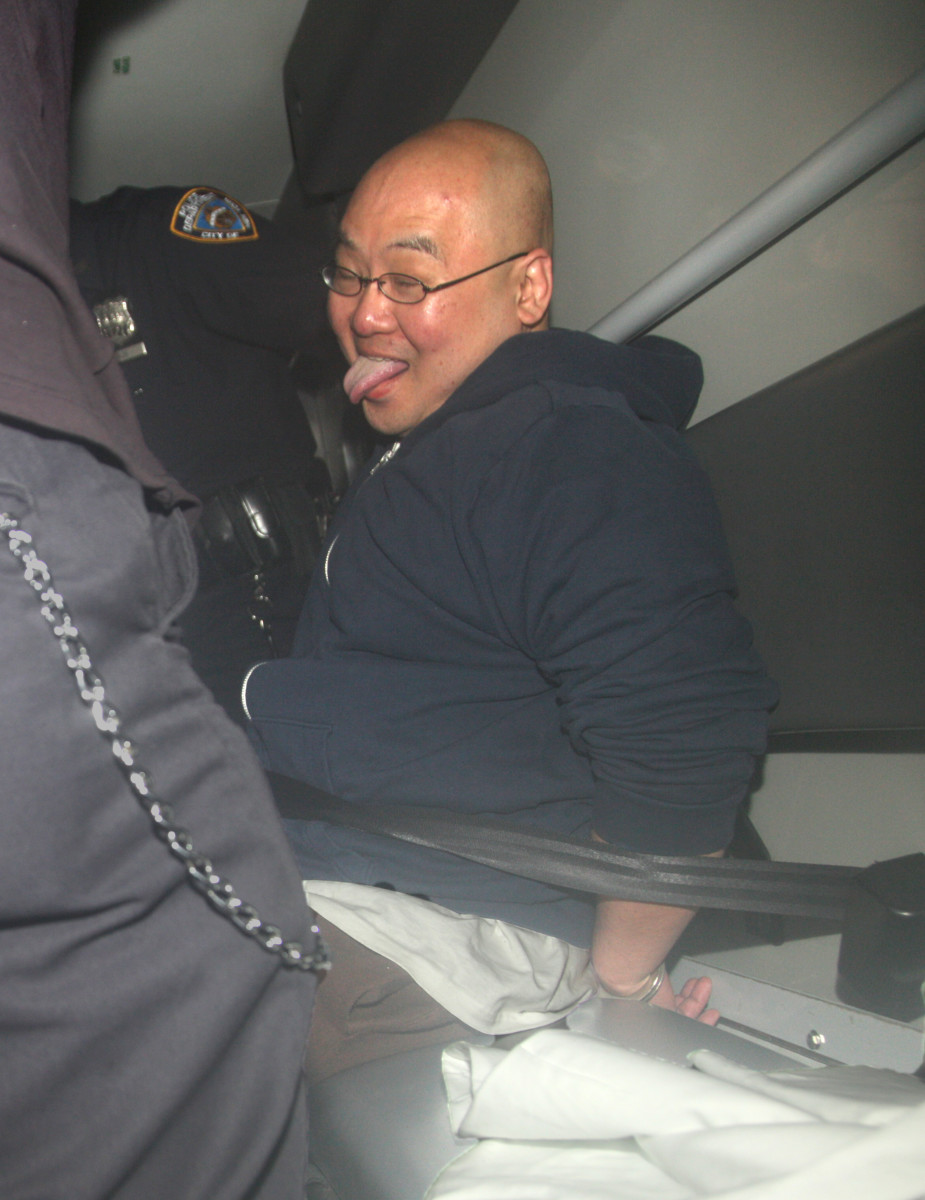 DASH cryptocurrency and The Free Thought Project have formed a partnership that will continue to spread the ideas of peace and freedom while simultaneously teaching people how to operate outside of the establishment systems of control like using cryptocurrency instead of dollars. Winning this battle is as simple as choosing to abstain from the violent corrupt old system and participating in the new and peaceful system that hands the power back to the people. DASH is this system.
DASH digital cash takes the control the banking elite has over money and gives it back to the people. It is the ultimate weapon in the battle against the money changers and information controllers.
If you'd like to start your own DASH wallet and be a part of this change and battle for peace and freedom, you can start right here. DASH is already accepted by vendors all across the world so you can begin using it immediately.