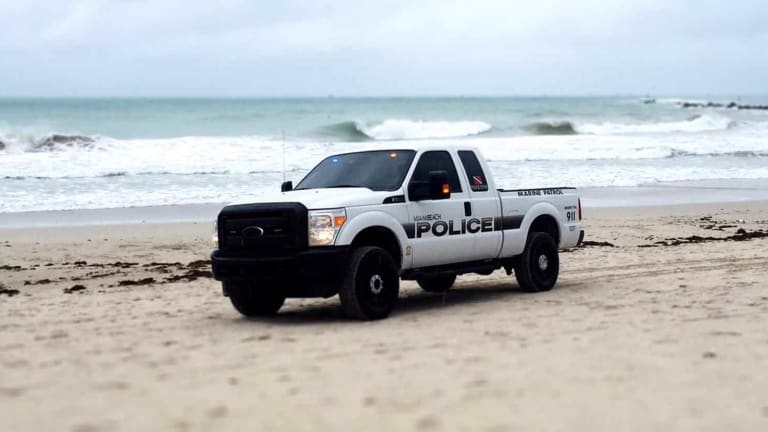 Innocent Elderly Man Seriously Injured After Cop Runs Him Over on the Beach
A Michigan man sunbathing in Florida was run over by a Florida police officer who apparently did not see him lying on the sand.
Pinellas County, FL — Officer Natasha Hindman with the Pinellas County Sheriff's Office ran over 66-year-old William Koziarz of Michigan while he was sun bathing at an Indian Shores beach. The senior citizen was seriously injured with supposed non-life threatening injuries.
Indian Shores police say Hindman was just starting her beach patrol shift when the SUV she was driving, a 2018 Ford Explorer, ran over Koziarz. The incident occurred South of the 193rd Avenue Beach Access in Indian Shores a little before 6 p.m. on Friday. Hindman's tires drove over Koziarz' hips, leaving the elderly man badly injured. According to Hindman's police report:
The left side tires of her cruiser drove over the hips of 66-year-old William Koziarz, who was lying on the sand.
Hindman reportedly gave first aid treatment and remained with Koziarz until medics arrived and took him to Bayfront Health in St. Petersburg.
According to Florida statutes, driving on the beach in a motor vehicle is prohibited by law "except that which is necessary for cleanup, repair, or public safety, or for the purpose of maintaining existing licensed and permitted traditional commercial fishing activities or existing authorized public access ways."
In other words, no one is allowed to drive on the beaches in Florida unless the local governments permit it. Police cruisers routinely patrol beaches all along the East coast supposedly in an effort to enhance public safety. However, Mr. Koziarz wasn't so lucky. He was run over by the very person sworn to protect and serve him.
We really wish mainstream news media would stop adding a certain bi-line to their reporting every time there's an incident involving the public. The news media usually states something to the effect of, "No officers were injured in the incident."
The same is true from the aforementioned story. The news media reported, "Officer Hindman was not injured in the incident." Of course she wasn't! She was safe inside her police cruiser when she apparently wasn't watching what she was doing and actually ran over a sun bather for crying out loud!
Such an incident demands an immediate investigation and Indian Shores police were quick to point out "impairment" was not a factor in the accident. However, we would really like to know. Did the Indian Shores police department conduct a field sobriety exam and record it on body camera footage?
Was Officer Hindman's blood drawn against her will or with her permission to prove she did not have any illegal or unprescribed substances in her system? Our guess is neither exam was conducted and the police department will inevitably investigate itself and come to the conclusion it did no wrongdoing. And who will pay for Mr. Koziarz' medical bills? Our guess is it will be the Florida taxpayers, specifically the residents at Indian Shores once he files a lawsuit for damages both physical and presumably emotional.
Clearly, everyone makes mistakes but one of the contentions police accountability activists have is that cops are allowed to do things other citizens are not allowed to do. Why is it necessary for police officers to patrol beaches with their vehicles. Unless the beaches allow motor vehicles, or unless there is an active crime taking place on the beach, such patrols are largely unnecessary and give the public the impression the cops are above the law.
Oddly enough, TFTP has reported on cops running over sunbathers before. TFTP reported on the story out of Grand Isla, Louisiana in which Lindsey Gordon, 24, was laying out, sunbathing on the beach when an out of control cop in his massive Ford F-250 police cruiser, came speeding over the sand and ran her over.
Gordon suffered a shattered pelvis and internal bleeding. Gordon's friend, who did not want to be identified, detailed the horrific event, "When she realized something was going on is when she heard Lindsey screaming and she rolled out of the way and saw the truck," she said. "Lindsey was being rolled under the truck, and flipping under the truck, and she screamed to get him to stop."