"Enjoy your parasitic salary! Parasite!"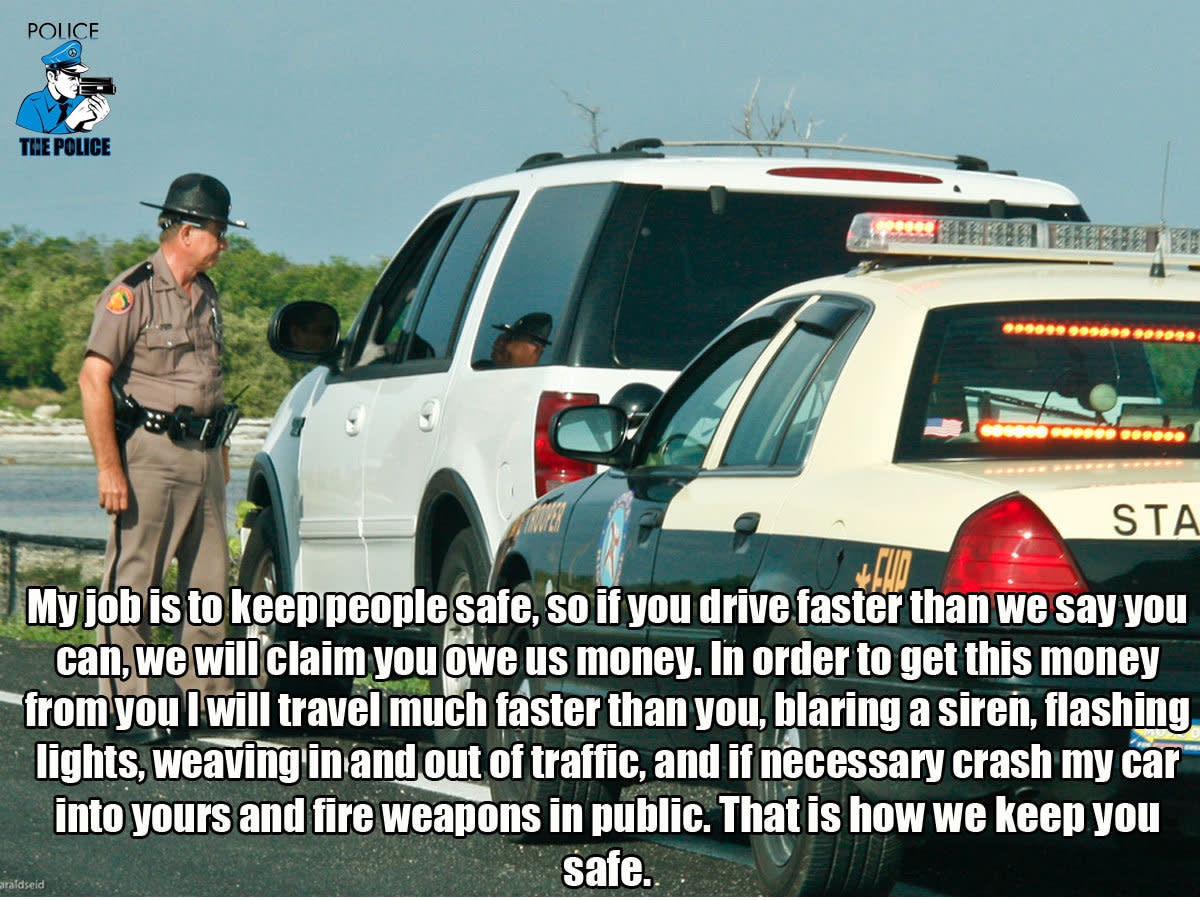 We all know that seat belt tickets, speeding tickets, and traffic citations in general, are issued, not to increase the safety of the masses, but to increase the revenue of the state.
Many of us would love to just give these revenue collection  agents a piece of our minds. However many of these uniformed thugs are known for their unscrupulous demeanor and would just assume throw you in a cage or even kill you, for mouthing off.
This guy, however, is NOT scared of the potential repercussions  in the least. Watch and enjoy, fellow free thinkers!

DASH cryptocurrency and The Free Thought Project have formed a partnership that will continue to spread the ideas of peace and freedom while simultaneously teaching people how to operate outside of the establishment systems of control like using cryptocurrency instead of dollars. Winning this battle is as simple as choosing to abstain from the violent corrupt old system and participating in the new and peaceful system that hands the power back to the people. DASH is this system.
DASH digital cash takes the control the banking elite has over money and gives it back to the people. It is the ultimate weapon in the battle against the money changers and information controllers.
If you'd like to start your own DASH wallet and be a part of this change and battle for peace and freedom, you can start right here. DASH is already accepted by vendors all across the world so you can begin using it immediately.