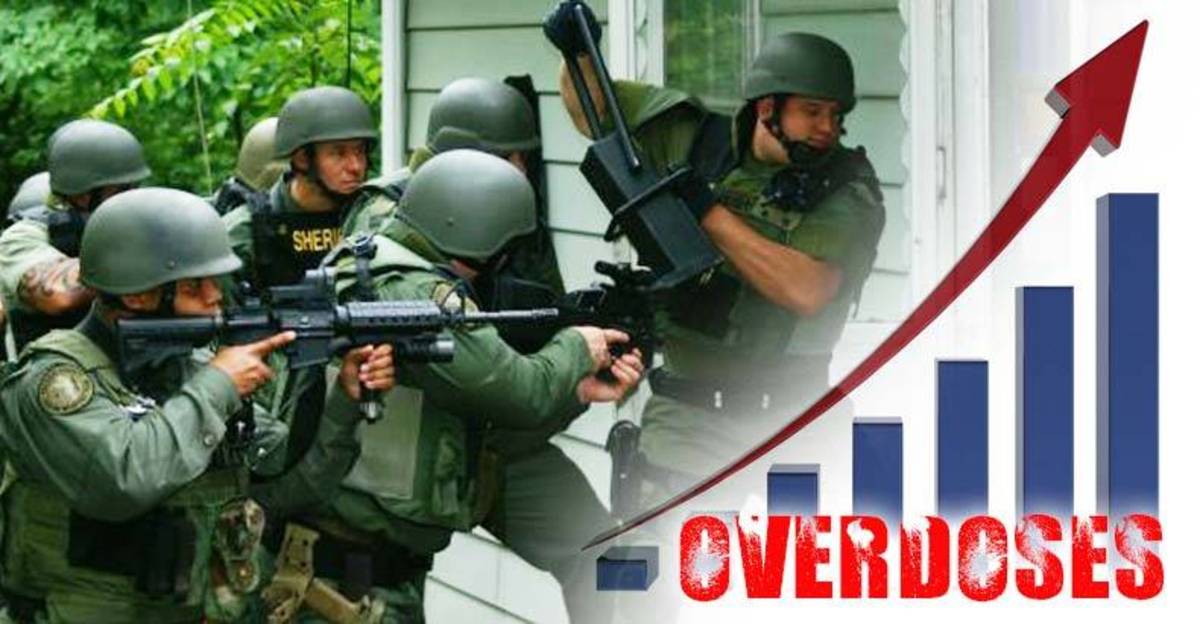 In October, The Free Thought Project reported that Tennessee is in the midst of a painkiller epidemic. In that state, legal opioid drugs in the form of prescription pills killed more people in 2014 than did vehicle accidents or gunshots.
It turns out this disturbing trend is not just a state problem. Drug overdose, mostly from painkillers and heroin, is now the leading cause of fatal injuries in the U.S—surpassing firearms and motor vehicle accidents.
This is according to the 2015 National Drug Threat Assessment recently put out by the Drug Enforcement Administration (DEA), the enforcement agency in the federal government's war on drugs.
There is a clearly established line from abuse of painkiller pills like OxyContin to abuse of heroin. In essence, the production and distribution of legal pharmaceutical pills has resulted in the national spike of opioid overdose death.
As we have discussed before, the War on Drugs is a major reason why prescription painkillers have become so prevalent in the U.S. For decades, while big pharma secured its grip on Washington and consumers, the drug war prevented the research and use of alternative "illicit" drugs such as cannabis. Further, by outlawing the use of drugs instead of focusing on treatment, government turned people into criminals rather than patients in need.
What a sad irony that today the DEA reports that it has enabled an epidemic of drug deaths, by enforcing a war on drugs.
Despite this and the fact that none of the goals of the drug war have ever been achieved, DEA chief is using the new stats to double down on his government's failed approach.
Acting administrator Chuck Rosenberg said, "Law enforcement must continue to have the tools it needs to attack criminal groups who facilitate drug addiction."
By this, does he mean the regulators who look the other way as they accept only industry studies, or the lawmakers who do the bidding of big pharma campaign contributors, or the CEO's themselves who knowingly kill people with their products?
Rosenberg also paid lip service to "teaching young people" about drug addiction and that "more Americans need treatment options." But his all-encompassing goal when he visits Capitol Hill will be to secure the tools and resources for conducting a war on people.
Rosenberg still seems to be under the impression that we can go after the bad guys and shut down the supply of drugs, despite the demand of tens of millions of consumers. Not to mention the rampant corruption at Border Patrol and other agencies that facilitate "illicit" trafficking.
"Violent gangs are increasingly a threat to the safety and security of our communities," the DEA report stated. "They profit by buying drugs from regional Mexican criminal affiliates and then supply American streets with these dangerous drugs, particularly heroin."
The existence of the black market, and the violent gangs perpetrating it, is due to drug prohibition itself. Surely the DEA must have heard this before.