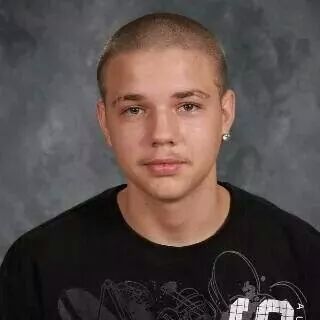 Police in Ottawa, Kansas shot and killed an 18 year old, unarmed teen Saturday night.
Ottawa police were called about 7:50 p.m. Saturday to Orscheln Farm and Home at 2008 S. Princeton St. on a report of a person reportedly armed with a gun.
However, the family of deceased 18-year-old Joseph Jennings, said there was no gun. Ottawa Police have not confirmed that Jennings was armed either.
Ottawa Police Chief, Dennis Butler, said the officers did what they were trained to do. "They reacted based upon the training that they've been given from the academy," Butler said. "We were thankful that no officer was injured from protecting themselves from risk of great bodily harm."
Jennings was described as a "really good boy" by family members. But he also suffered from depression, anxiety, and had horrible seizures which led to him becoming suicidal.
Two days before being shot 16 times by police, he tried to take his own life. He released the following statement on his Facebook page prior to ingesting 60 pills.
"Tonight is the night goodbye everyone!!!!! It was truly a good ride! And I'm sorry for who I might of hurted (sic) and people that I may of offended, But I love all my family and I hope you don't hold this against me."
Coincidentally, the two officers that were involved in the shooting of Jennings were also present when Jennings was taken to Ransom Memorial Hospital to be treated for the overdose, according to Jennings' aunt, Brandy Smith.
Only 3 hours after leaving the hospital Jennings walked to Orschein Farm & Home. Smith said he was there on a suicide mission and when she saw how officers were handling the situation she immediately tried to intervene.  "I told them it is Joseph Jennings. He is suicidal. He is upset, don't shoot him," she said.
Smith's husband also tried to stop the police from shooting him, but he was told to stop or he would be shot too.
"My husband was going to tackle him. He was within arms reach. They said to get back or they were going to shoot him," Smith said.
Smith told KCTV 5, that her husband backed off and police attention turned back to Jennings.
"The cop yelled out, 'bag him,' and then three shots were fired with the bags. I just don't know how many shots were fired. They shot him in the back of the leg and the back of the shoulder," Smith said.
The incident is currently under investigation and yadda yadda yadda…..paid vacation.
Police are the last people to call when a family member is suicidal. All too often police are called to help a family member in need, and instead they kill them. The lack of competence which the police exhibit in dealing with the mentally ill, is disturbing. 
Long gone are the days of your friendly neighborhood cop showing up to talk a person down who has hit a low point in life. Now the mentally ill are seemingly serving as target practice for these heavily militarized police forces across the country.
DASH cryptocurrency and The Free Thought Project have formed a partnership that will continue to spread the ideas of peace and freedom while simultaneously teaching people how to operate outside of the establishment systems of control like using cryptocurrency instead of dollars. Winning this battle is as simple as choosing to abstain from the violent corrupt old system and participating in the new and peaceful system that hands the power back to the people. DASH is this system.
DASH digital cash takes the control the banking elite has over money and gives it back to the people. It is the ultimate weapon in the battle against the money changers and information controllers.
If you'd like to start your own DASH wallet and be a part of this change and battle for peace and freedom, you can start right here. DASH is already accepted by vendors all across the world so you can begin using it immediately.