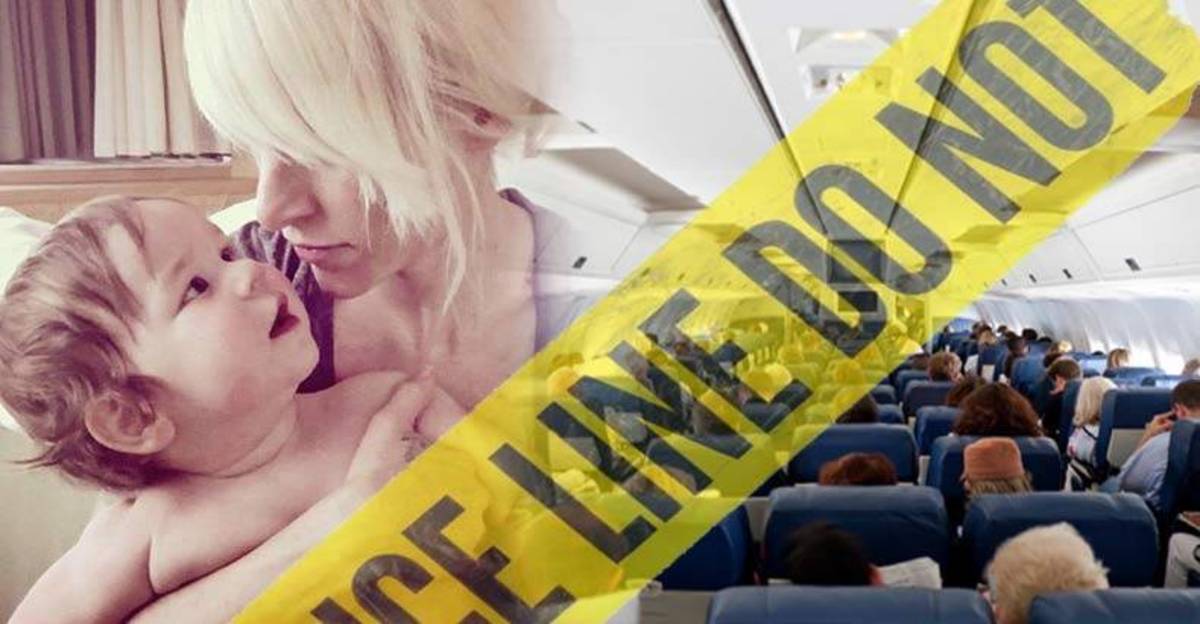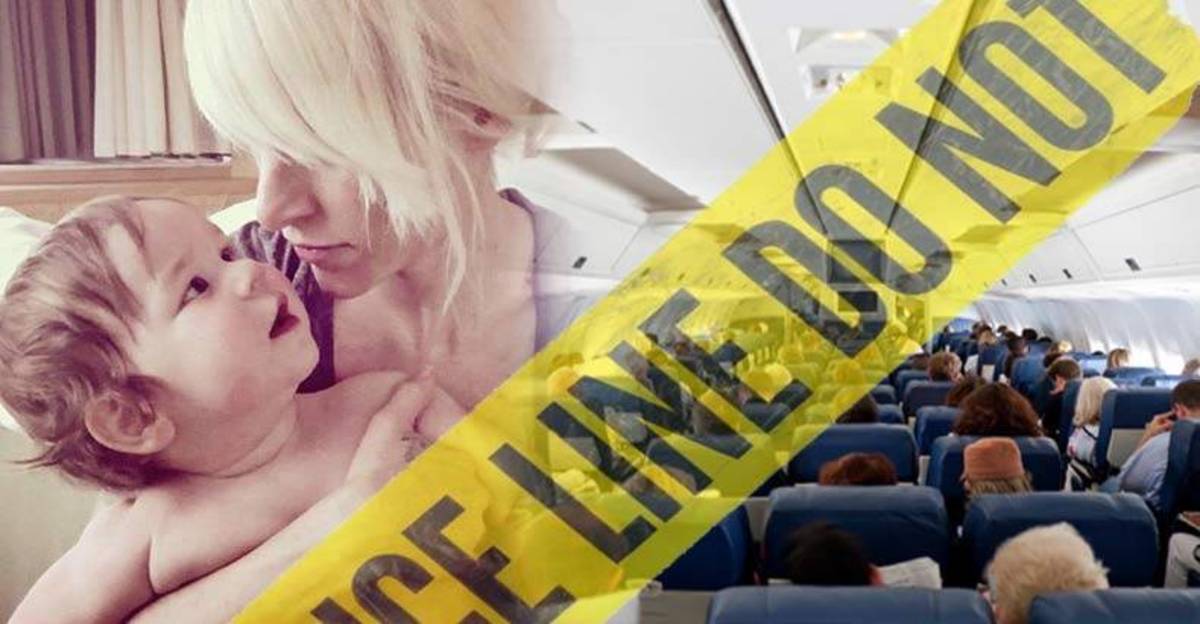 The job of a parent can at times be difficult and thankless and traveling can turn into a nightmare quickly. That is exactly what happened to Sarah Blackwood, a seven month pregnant Canadian singer traveling with her 23-month-old son, when she was kicked off of her flight due to her child's crying making the flight crew "unsafe."
Shortly after boarding United Airlines flight 6223, Blackwood's son began to cry.
"I was holding him in my lap and he was getting upset and crying really loud," said Blackwood. "It was just one of those days where I was trying my best to calm him down, but there's only so much you can do."
The other passengers on the flight were accommodating and understanding of the situation, but the flight crew was not nearly as understanding.
"I was approached a few times by the two flight attendants on the plane, telling me to 'control my child.' They said I was his parent and I should know how to calm him down, and if I wasn't able to do that they would have to turn the plane around," Blackwood told People.
After about 10 minutes the boy fell asleep, much to the relief of his stressed-out mom. This was not enough to appease the flight crew apparently, as the plane actually stop taxing the runway and returned to the flight gate.
Blackwood was then told her and her sleeping child would need to exit the plane.
"I don't like to make a big deal of anything; I don't like to make a fuss; I don't put up fights," the mother said. "I just said to her, 'Please don't do this.' "
"But she said, 'The staff doesn't feel safe on the plane with your son.'"
Apparently my little 2 yr old crying son was a big threat to @united UA6223.MY 2 YR OLD!A threat?!?! Kicked us off the plane @discrimination

— Sarah Blackwood (@SarahBlackwood1) May 27, 2015
What makes the situation so incredulous is the fact that the child had already stopped crying and was sleeping by the time she was informed she was being kicked off the flight.
The situation was so ludicrous that other passengers voiced their objections to the flight crews actions to no avail.
To add insult to injury, the response from United Airlines left Blackwood even "more appalled." United Airlines partner company SkyWest Airlines, which was operating Blackwood's flight, released a statement:
"The crew made the difficult decision to remove Ms. Blackwood and her child from the flight based solely on safety concerns. Despite numerous requests, the child was not seated, as required by federal regulation to ensure passenger safety, and was repeatedly in the aisle of the aircraft before departure and during taxi. While our crews work to make traveling safe and comfortable for all travelers, particularly families, the crew made the appropriate decision to return to the gate in the interest of safety."
Blackwood takes extreme exception to the allegations made.
"I'm more appalled now by the statement that they made, saying he was running around in the aisles, making him sound like a wild animal," Blackwood says. "We were in a window seat with a gentleman beside us. … My son wasn't even close to an aisle."
Blackwood and other passengers from the flight took to social media to rebuke the company for the treatment of the pregnant mother. The sentiments of the other passengers on the flight speak volumes about the incident and how it was handled.
Passenger Paul Williams Moore wrote on United's Facebook page,
"Everyone on that flight was shocked at how unprofessional, unreasonable and insensitive a certain member of your staff acted!"
While another passenger, Rick Collins, wrote, "What kind of flight attendants and pilot would do such a thing? Babies cry. Definitely not a health or security risk to anyone on the plane. Terrible."
Sadly, this situation exemplifies the mentality in today's nanny/police state; crying babies are now safety risks. Had this woman been more adamant about staying in her seat, she would likely have been met with multiple armed agents and possibly referred to as a terrorist.
---
Jay Syrmopoulos is an investigative journalist, freethinker, researcher, and ardent opponent of authoritarianism. He is currently a graduate student at University of Denver pursuing a masters in Global Affairs. Jay's work has previously been published on BenSwann.com and WeAreChange.org. You can follow him on Twitter @sirmetropolis, on Facebook at Sir Metropolis and now on tsu.
DASH cryptocurrency and The Free Thought Project have formed a partnership that will continue to spread the ideas of peace and freedom while simultaneously teaching people how to operate outside of the establishment systems of control like using cryptocurrency instead of dollars. Winning this battle is as simple as choosing to abstain from the violent corrupt old system and participating in the new and peaceful system that hands the power back to the people. DASH is this system.
DASH digital cash takes the control the banking elite has over money and gives it back to the people. It is the ultimate weapon in the battle against the money changers and information controllers.
If you'd like to start your own DASH wallet and be a part of this change and battle for peace and freedom, you can start right here. DASH is already accepted by vendors all across the world so you can begin using it immediately.