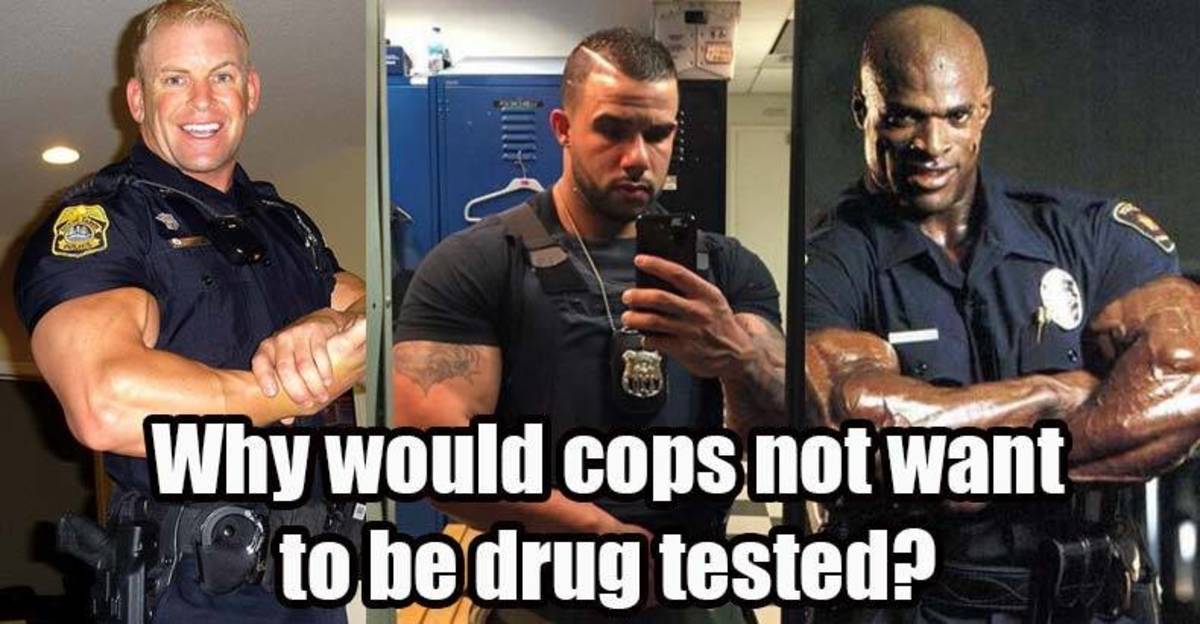 In an unprecedented protest against the routine offenses against due process and bodily integrity carried out in the name of the "war on drugs," the union representing Pittsburgh police officers has condemned workplace drug and alcohol testing as a violation of the Constitution. Their zeal for the right to privacy only applies to themselves, however, not to the public they supposedly serve.
NBC affiliate WPXI reports that the Pittsburgh Lodge of the Fraternal Order of Police "has filed a civil rights grievance against the city, claiming officers have been order to undergo drug and alcohol testing that is in violation of their contract." Union attorney Bryan Campbell describes the policy as "an illegal search and seizure."
To which those not protected by Blue Privilege might respond: Welcome to our world, FOP.
Under the contract between the City of Pittsburgh and its paramilitary affiliate, police officers can be subjected to drug or alcohol tests only in three circumstances: When an officer displays signs of impairment on the job, fires a weapon, or is involved in a vehicle crash. The union's complaint arises from a recent pursuit that ended in a car crash. Two officers who participated in the chase but were not directly involved in the crash were required to undergo testing.
Another blatantly obvious reason for police opposing public scutiny of their urine is that it could reveal the usage of such things as anabolic steroids. Police officers are no stranger to 'Vitamin S' as many of them have not only been caught using the rage-inducing hormones, but selling them as well.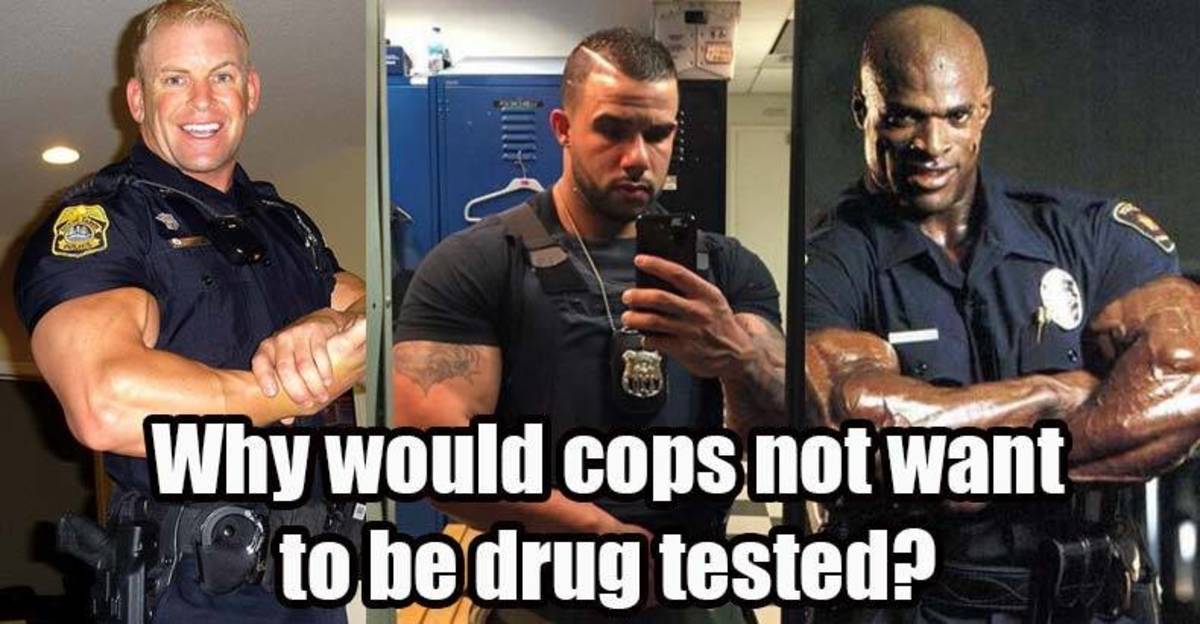 Chief Cameron McLay insists that the terms of the contract allow him to require tests of all officers involved in a pursuit, irrespective of whether they were also involved in a collision. Union attorney Campbell suggests that the city is sacrificing the rights of his clients in order to protect itself in the event of a lawsuit: "They [the officers] don't forfeit their constitutional rights to protect the city from a civil liability."
The union complaint may be as much a negotiating tactic as an assertion of Blue Privilege: Since April it has been involved in highly contentious contract arbitration with the Mayor over budget restrictions imposed through the city's "Act 47 plan," a financial restricting program for municipalities trying to stave off bankruptcy. The plan called for a pay freeze this year, followed by a one percent raise next year, and raises of two percent in 2017 and 2018. These increases – which would be eagerly and gratefully received by people in the still-struggling productive sector – are disdained by the police union as insufficient.
Police in Pittsburgh have eagerly supplemented the revenue stream through the officially sanctioned theft called "civil asset forfeiture," seizing more than $700,000 in cash and 11 vehicles in 2013-2014 (albeit much of the haul was collected subsequent to charges that generally resulted in a plea bargain). Special interest lobbyists associated with law enforcement are voluble in opposition to a proposed state bill that would place some restrictions on the practice. During the last legislative session, anti-reform lobbyists denounced the bill – which would reinforce the constitutional principle that punishment should be imposed following an actual conviction – as a "drug dealer's bill of rights."
Residents of Pittsburgh who are found in possession of small amounts of marijuana can still face criminal charges that "can cost [them jobs, housing, and leave them with a criminal record," pointed out the Post-Gazette on November 17.
Criminal defense lawyer Patrick Nightingale, executive director of the Pittsburgh chapter of the National Organization for Reform of Marijuana Laws (NORML), points out that someone found in possession of a minuscule amount of cannabis will "still have to be fingerprinted, they will still have their offense recorded in a national database. They will still have a rap sheet."
The City Council is considering a measure that would permit the police to issue a non-traffic citation instead of a misdemeanor summons for possession of less than 30 grams of marijuana or eight grams of hashish. This would result in a city fine of $100 and seizure of the contraband – in other words, it would offer a reduction in prohibition-related penalties while preserving the drug war infrastructure. This helps explain why the proposed city ordinance is supported by the Pittsburgh Police Bureau, whose personnel are seeking to retain their special immunity against the kind of drug war-inspired infringements of personal liberty routinely inflicted by them.
DASH cryptocurrency and The Free Thought Project have formed a partnership that will continue to spread the ideas of peace and freedom while simultaneously teaching people how to operate outside of the establishment systems of control like using cryptocurrency instead of dollars. Winning this battle is as simple as choosing to abstain from the violent corrupt old system and participating in the new and peaceful system that hands the power back to the people. DASH is this system.
DASH digital cash takes the control the banking elite has over money and gives it back to the people. It is the ultimate weapon in the battle against the money changers and information controllers.
If you'd like to start your own DASH wallet and be a part of this change and battle for peace and freedom, you can start right here. DASH is already accepted by vendors all across the world so you can begin using it immediately.