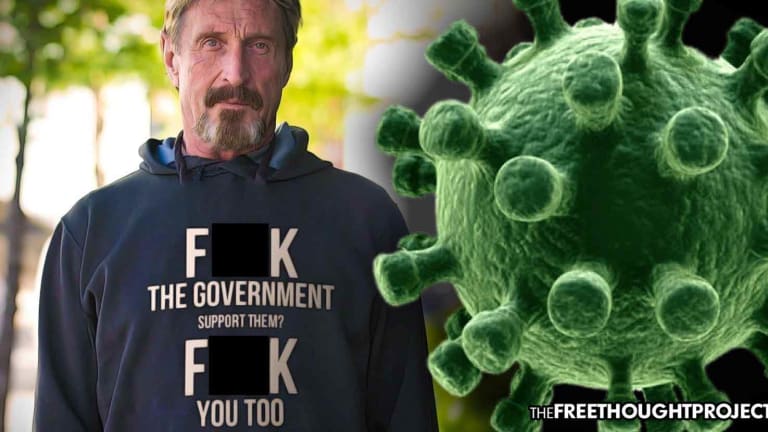 Podcast — Guest: John McAfee - Coronavirus & How To Disappear From The State
John McAfee gives his very unique insight into the current coronavirus situation as well as a deep dive into the state and avoiding it.
On this week's episode of the Free Thought Project podcast, John, Jason, and Matt sit down with British-American computer programmer, cryptocurrency and security advocate, and CIA's most wanted, John McAfee. In the podcast we get McAfee's take on coronavirus and the government's reaction as well as his views on the current political system. We'd like to remind our listeners that McAfee's views on the seriousness of the COIVD-19 outbreak are his and his alone. We feel that it is important to bring our community all points of view and McAfee is currently reporting on the lockdown in Spain, making the information he presents rather important.
Please visit us on iTunes and leave a good review to help push this information to the masses. You can do that at this link.
Or, you can listen to our podcast on Spotify as well. Here is the link to our channel on Spotify.
If you are not on our email list, please sign up here.
If you'd like to subscribe to our site to aid in the battle against the censors and receive special perks along the way, you can do so at this link. 
We are also working with the folks from minds.com and have created a platform on their uncensored network as well. You can follow us at this link. 
We have police the police on minds.com as well.
And Instagram too.