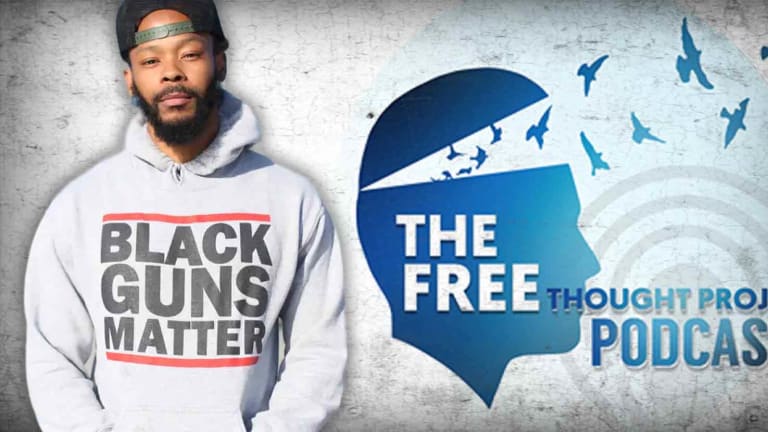 Podcast — Guest: Maj Toure — Why Black Guns Matter & How All Gun Control Is Racist
TFTP sits down with Maj Toure of Black Guns Matter to discuss the problem with the war on drugs, the racism behind gun control, and solutions to achieving liberty for all.
On this episode of the Free Thought Project Podcast, Jason, Matt, and John Vibes sit down with Maj Toure who founded the educational nonprofit organization Black Guns Matter in 2016.
Black Guns Matter educates people in urban communities on their 2nd amendment rights and responsibilities through firearms training and education.
For the last four years, Toure's activism has raised over $360,000 in their efforts to promote freedom and liberty and they are currently fundraising for a 50 state tour to continue informing urban communities, especially youth, about safe and legal firearms knowledge, conflict resolution, and the 2nd amendment.
If you would like to help support this cause, please visit the GoFundMe page here.
https://blackgunsmatter.myshopify.com/
https://www.instagram.com/majtoure/
Tweets by MAJTOURE" target="_blank" rel="noopener noreferrer">Twitter
Please visit us on iTunes and leave a good review to help push this information to the masses. You can do that at this link.
Or, you can listen to our podcast on Spotify as well. Here is the link to our channel on Spotify.
If you are not on our email list, please sign up here.
If you'd like to subscribe to our site to aid in the battle against the censors and receive special perks along the way, you can do so at this link. 
We are also working with the folks from minds.com and have created a platform on their uncensored network as well. You can follow us at this link. 
We have police the police on minds.com as well.
And Instagram too.