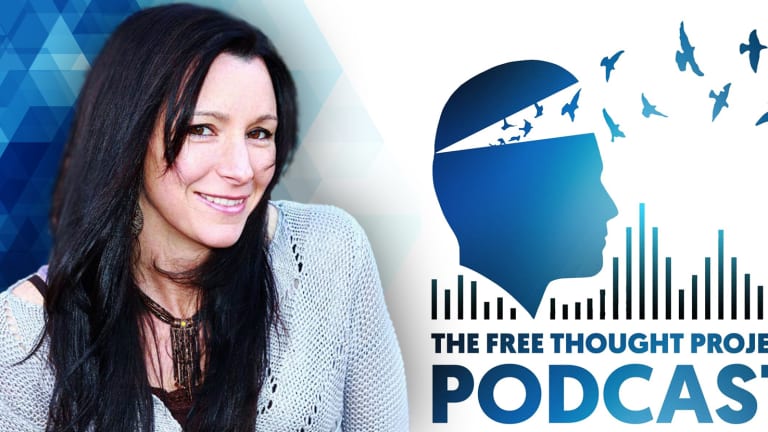 Podcast — Dayna Martin — Unraveling The Authoritarian Parenting Paradigm & The Unschooling Solution
Dayna Martin is an advocate, speaker, educator, and author of three books about parenting and homeschooling.
Dayna Martin is an advocate, speaker, educator, and author of three books about parenting and homeschooling. Dayna been featured on The Dr. Phil Show, CNN, Nightline, The Jeff Probst Show, ABC's hit show, Wife Swap, Fox News, 60 Minutes and the Bethenny Show.
She was used as an informational resource for Homeschooling stories on the Discovery Channel, The Today Show and Our America on the OWN Network and the Oprah Winfrey Show. She travels the world helping families change their lives by changing their parenting paradigm to bring more peace and connection to their lives with their children. Dayna and is a featured speaker at the major parenting and education conferences worldwide.
On this most amazing and inspiring episode of the Free Thought Project podcast, Matt and Jason go on an emotional journey with Dayna, discussing the importance of peaceful parenting, unschooling, and patience with children. We delve into many of the modern problems with society today and how they can be traced back to the broken ways parents have been raising their children for decades. This is an episode you don't want to miss.
You can follow Dayna's work or inquire about her beneficial services at https://daynamartin.com/
If you like what you just heard, please visit us on iTunes or Spotify or whatever your favorite listening platform is and leave a good review to help push this information to the masses. You can do that for Apple at this link.
Or, you can listen to our podcast on Spotify as well. Here is the link to our channel on Spotify.
You can find us on Twitter at the following links:
And Our MeWe pages here:
Please consider becoming a member or making a donation, here.
If you'd like to become a member of our project to aid in the battle against the censors and receive special perks along the way, you can do so at this link.
We are also working with the folks from minds.com and have created a platform on their uncensored network as well. You can follow us at this link.
We have police the police on minds.com as well.
And Instagram too.