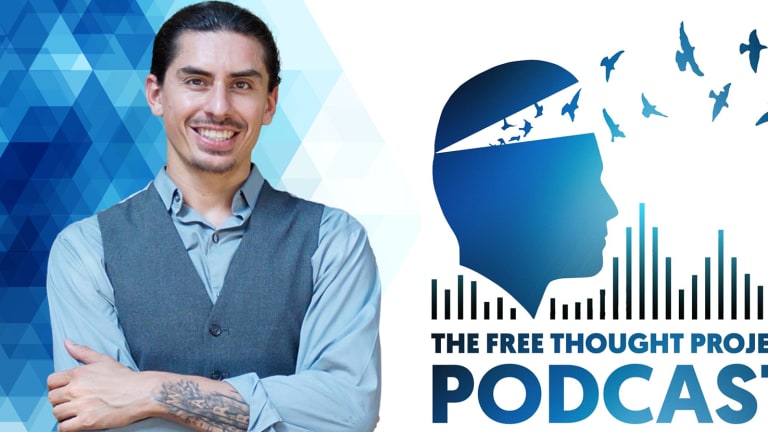 Podcast — Derrick Broze — Epstein, Elon, Cults & The World Economic Forum
On this episode of the podcast, Broze sits down with Jason and Matt to discuss the various power structures in the world
Derrick Broze is a freelance investigative journalist, documentary filmmaker, author, and public speaker seeking to expose corruption, find solutions to the problems that affect all of humanity, and promote localization and decentralization. Derrick is a Houstonian who has survived depression, drug addiction, and prison. For more than a decade, Broze, a former Mayoral candidate for Houston, Texas, has sought to better the world through his activism.
On this episode of the podcast, Broze sits down with Jason and Matt to discuss the various power structures in the world and how they tend to push humanity into totalitarianism with the current system pushing the construction of a technocratic police state. Broze provides some much-needed insight into the possible solutions humanity has at its fingertips to reverse this course. We also discuss Broze's new music project '33' and his motivation behind this powerful new sound. This is not a podcast to miss.
Follow Derrick Broze's work below:
Derrick Broze Website: https://www.derrickbroze.com/
Conscious Resistance Network: https://theconsciousresistance.com/
The Last American Vagabond: https://www.thelastamericanvagabond.com/author/derrick-broze/
Twitter: https://twitter.com/DBrozeLiveFree
Facebook: https://www.facebook.com/derrickbroze
If you like what you just heard, please visit us on iTunes or Spotify, or whatever your favorite listening platform is, and leave a good review to help push this information to the masses. You can do that for Apple at this link.
Or, you can listen to our podcast on Spotify as well. Here is the link to our channel on Spotify.
If you'd like to become a member of our project to aid in the battle against the censors and receive special perks along the way, you can do so at this link.
You can find us on Twitter at the following links:
Matt Agorist, Jason Bassler, The Free Thought Project, and Police the Police
And Our MeWe pages here:
The Free Thought Project Police the Police
You can also follow TFTP at minds.com as well as police the police.
The Free Thought Project is on Instagram too.