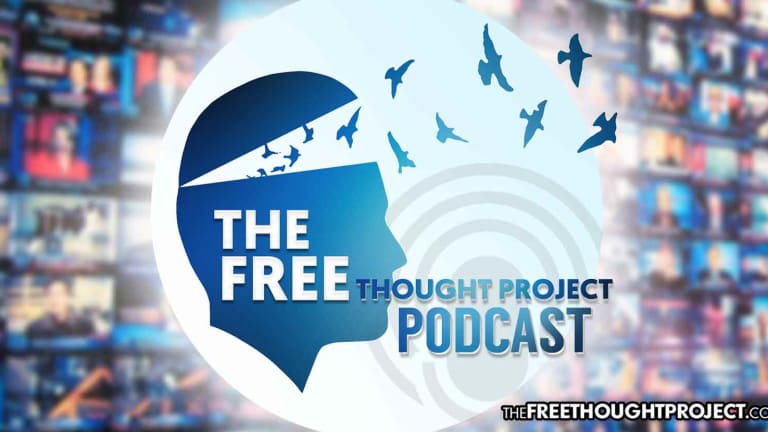 Podcast — Exposing Media Patterns, Domestic Terrorism and Gun Control
The mainstream media is now so brazen with their propaganda they don't even try to hide it anymore.
On our latest podcast we take a moment to introduce our newest team member, Don Via Jr. of 'Break The Matrix'. We also talk about divide and conquer tactics, diversifying social media platforms, Alex Jones, big tech censorship, the media's distortion of reality, media narrative patterns, a history of propaganda, bread and circus and social engineering, why local media outlets aren't always trustworthy, Facebook double standards, Colorado gun laws, Asian hate, gun control, the withdraw from the Afghanistan war, the left's disingenuous straw-man narratives, "home grown" domestic terrorism, government terrorism, how "just doing my job" isn't a legitimate excuse, modern day police and the constitution, good cops vs bad cops, institutions vs individuals, government monopolies, the economics of taxation, and political prisoner Joshua Martinez.
Follow Break The Matrix On Facebook:
https://www.facebook.com/ThinkLearnEvolve/
Check Out Legal Shield (mentioned at the end of the show):
https://freethought.wearelegalshield.com/
Write and donate to Josh:
Joshua Martinez ID# 2601698
CCDC
330 S. Casino Blvd
Las Vegas NV, 89101
Donations for Josh Martinez defense funds and bail:
Freefunder.com: Free Joshua Martinez
Zelle: [email protected]
Cash App: $FreeJoshMartinez
PayPal: @fmart702
Josh's Full Story: https://tftpstagingstg.wpengine.com/liberty-activist-arrested-held-on-1m-bond-over-entirely-legal-facebook-posts-criticizing-govt/
If you like what you just heard, please visit us on iTunes and leave a good review to help push this information to the masses. You can do that at this link.
Or, you can listen to our podcast on Spotify as well. Here is the link to our channel on Spotify.
You can find us on MeWe.com at the following links:
If you are not on our email list, please sign up here.
If you'd like to subscribe to our site to aid in the battle against the censors and receive special perks along the way, you can do so at this link. 
We are also working with the folks from minds.com and have created a platform on their uncensored network as well. You can follow us at this link. 
We have police the police on minds.com as well.
And Instagram too.