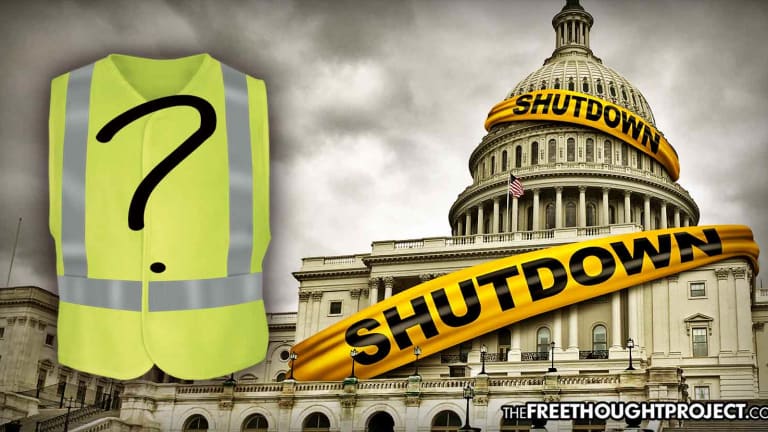 The Free Thought Project - Episode 8 | Examining The Power Of Protest
The government shutdown goes far deeper than just Trump clashing with the democrats over a wall.
This week, John, Jason and Matt look back on this past weekend's alternative media summit in Houston, Texas, where journalists from many different backgrounds came together to develop plans to fight against censorship. The government shutdown and the French yellow vests are also mentioned this show, which led to a deep conversation about the efficacy of protests and the limitations of ideology.
Please visit us on iTunes and leave a good review to help push this information to the masses. You can do that at this link.
Or, you can listen to our podcast on Spotify as well. Here is the link to our channel on Spotify.
If you are not on our email list, please sign up here.
If you'd like to subscribe to our site to aid in the battle against the censors and receive special perks along the way, you can do so at this link. 
We are also working with the folks from minds.com and have created a platform on their uncensored network as well. You can follow us at this link. 
We have been on Steemit as well.
And Instagram too.