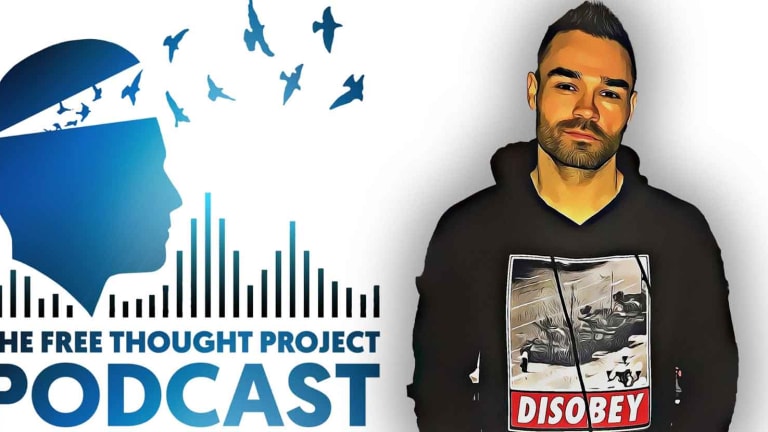 Podcast — Gavin Nascimento — Psychological Warfare, Social Engineering And Covid
Gavin Nascimento joined us to talk about a number of important and powerful issues in an extremely important podcast.
We had a special guest this week for our podcast. Writer, researching and long time truth teller, Gavin Nascimento joined us to talk about a number of important and powerful issues including Gavin's roots and the beginning of his journey, the beginning of censorship in 2016, The ruling classes psychological warfare tactics, Gary Webb, living in the most revolutionary times in modern history, winning the info wars on prohibition and the acclimation of certain news topics, Edward Bernay's, the foundation of propaganda and patterns of shadow governments.
George W. Bush, Obama and the antiwar movement, what the "Alice in Wonderland" psychological tactic is and how it is implemented by the State, why the masses will likely acquiesce to the vaccine passport, facts about Covid-19 that are misunderstood or ignored. A history of big pharma violations and how they control the media including Google, How social distancing guidelines are based on a 15 year old's science fair project, Gavin's new book on how to lead ourselves and why our supporters are the lifeblood of positive change.
Twitter: https://twitter.com/truthwarriorg?lang=en
Minds: https://www.minds.com/GavinNascimento/
MeWe: https://mewe.com/i-front/gavinnascimento
IG: https://www.instagram.com/truthwarriorgavin/?hl=en
Flote: https://flote.app/TruthWarriorGavin
Bitchute: https://www.bitchute.com/channel/xTnVj0UEtdFn/
LBRY: https://lbry.tv/@TruthWarriorGavin
Sign up for his Newsletter here: https://gem.godaddy.com/.../0d4e123243644ab08ad48906.../join
His Patreon: https://www.patreon.com/GavinNascimento
His T-shirts: https://a-new-kind-of-human.myshopify.com/
If you like what you just heard, please visit us on iTunes and leave a good review to help push this information to the masses. You can do that at this link.
Or, you can listen to our podcast on Spotify as well. Here is the link to our channel on Spotify.
You can find us on MeWe.com at the following links:
If you are not on our email list, please sign up here.
If you'd like to subscribe to our site to aid in the battle against the censors and receive special perks along the way, you can do so at this link. 
We are also working with the folks from minds.com and have created a platform on their uncensored network as well. You can follow us at this link. 
We have police the police on minds.com as well.
And Instagram too.